The next time you're planning a special event; a wedding, reunion, reception, business meeting, concert, class or lecture or any other gathering that would benefit by taking place in a beautiful and secluded though accessible setting, don't overlook Tamarack Cove in Bonners Ferry, Idaho.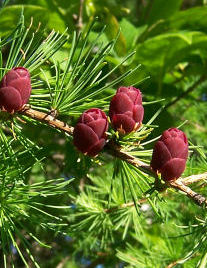 Set amid a soaring forest, Tamarack Cove offers warm and inviting amenities set in the midst of nature at its finest.

Deer and birds abound, yet Tamarack Cove is easily accessible, lying less than a mile from Highway 2 near Three Mile, with most of that on paved county road. As you drive along the scenic private road leading to Tamarack Cove, you will notice your feelings of excitement enhanced as you reach the park.

You and your guests will enjoy beautiful walks, water features, a pavilion, and more outdoor amenities to make Tamarack Cove ideal for nearly any occasion. At the end of the day as everyone leaves, you will know you have chosen the right place.

To find out more about all Tamarack Cove can offer and to get started making your event or occasion spectacular, call Mary Berges at (208) 267-7387 or (208) 755-1280, or Donna Fendos at (208) 661-7922 ... you'll be glad you did!