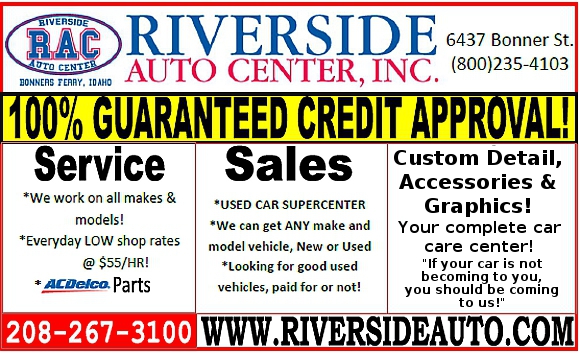 News
Idaho State Police reportedly completing investigation of last month's five-injury collision: There are reports that Idaho State Police is completing its investigation of a two-vehicle collision, involving the local Drivers' Education car, that injured five people last month.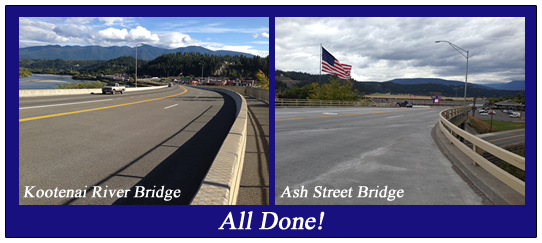 U.S., Canada consider revisiting Columbia River Treaty, which includes Libby Dam: Tuesday, September 16 marked the 50th anniversary of the ratification of the Columbia River Treaty. This U.S. and Canadian treaty involves extensive issues on management of the Columbia River system, one part of which is the Libby Dam. This comprehensive article from the Columbia Basin Bulletin examines details of the treaty, and current discussions on revisiting that accord.
Boundary County employment rates improving: Unemployment figures for Boundary County trended downward and are improving in

the latest numbers from the Idaho Department of Labor. We know government statistics can sometimes be dazing and hypnotic--that's why we tried to jazz this up with some useful InfoGraphics. Take a look and see what you think.
Five years in the making, Boundary County resident publishes book: Here's what you do in Boundary County: check the timber and lumber industry for hidden authors. That's where you will find McCallum Morgan, whose book A Hole in the Ice, was just published a couple of weeks ago.
Interest expands in Botkin Bonners Ferry song: It's been gathering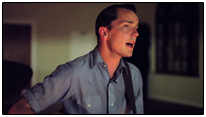 momentum around the worldwide web: Boundary County resident Daniel Botkin, his band Runaway Symphony, and one of their songs--a song about a town in North Idaho . . .
(More stories continue below)

Senator Crapo invites Idahoans to tele-townhall meeting: Senator Crapo invites Idahoans to tele-townhall meeting: Idaho Senator Mike Crapo will host his third tele-townhall meeting of 2014 and is encouraging Idahoans to participate.
Historical Society offers tour of cemetery: Would you be interested in learning more about Grandview Cemetery, its history, and details on some of the prominent people of Boundary County's past? The Boundary County Historical Society is sponsoring a Historical Walking Tour of the old section of Grandview Cemetery.
New owner for ET Wireless: ET Wireless, the cell phone sales and service business, located on Bonners Ferry's south hill since 2007, was recently sold to a local businesswoman and is now under new ownership.
"Coats for Kids" Drive at Valley View Elementary School: Valley View Elementary School is beginning its annual Coats for Kids drive Monday, September 15. Anyone may drop off gently used, clean coats with working zippers.

A Boundary County Gem: The Dance Studio: So, would most people be surprised to learn that rough, tough, and rugged Boundary County is home to a dance studio, whose graduates from its graceful instruction in creative dance, jazz dance, modern, and ballet are now scattered across the USA?
Boundary County, get ready for bluegrass!: You can be there to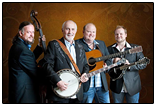 enjoy, live and in person, an internationally-recognized bluegrass band, coming up in just a couple of weeks, right here in Bonners Ferry.
ISP safety recommendations for new school year: Idaho's school children are back in school and Idaho State Police along with local law enforcement agencies want to warn motorists of the danger that may be just around the corner as children travel to and from school each day.
New business in downtown Bonners Ferry: Woodsman's Shop: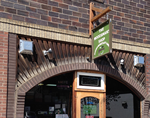 Open now for six months, the Woodsman's Shop is located in downtown Bonners Ferry at 6389 Bonner Street (just down the side street from Jill's Cafe). Click on this story for more information about this new business.
More News →
Letters & Opinions
Don Jordan: Supports Tucker for county commissioner: "Tim will be a County Commissioner who will represent ALL of us, with experience and dedication! He served us for 13 years in the Idaho State legislature . . ."
Fish and Game Director Virgil Moore: Idaho, Montana, Wyoming wildlife directors comment on wolverines: "For the record, our states opposed the Service's original recommendation to list wolverines . . ."
More Letters →
Sports & Outdoors
Fish and Game: How to legally recover roadkill: We have to admit it: This is a subject that secretly we all sort of wonder about, but publicly, we all turn up our noses in disdain: roadkill. And we're not just talking about roadkill, we are talking about salvaging roadkill.
Wolf trapping class scheduled in Pocatello: The Idaho Department of Fish and Game is holding a wolf trapping certification class in Pocatello on Saturday, September 27.
All hunters and anglers required to stop at check stations: Throughout the deer and elk seasons, Idaho Fish and Game (IDFG) will be running check stations to collect data on hunter and angler success. Idaho Code requires that "all sportsmen, with or without game, must stop at Fish & Game check stations."
Badger runners perform well at meets in Kellogg, Coeur d'Alene: The

BFHS Cross Country team had a busy week last week, running two races in three days. The team began by running at Kellogg at Pinehurst Golf Course, a notoriously fast race, on Thursday, September 11, and again at Coeur d'Alene's hilly Hayden Canyon for the Super 1 Invitational on Saturday, September 13.
BFHS Women's soccer posts another win: BFHS Women's Soccer won their match this weekend against Kellogg. "The girls played amazing," said Coach Delude.
Spotlighters beware! you might be shooting an ASA: Fish and Game is taking aggressive action to catch and prosecute people who spotlight game animals.
Fall turkey season opens soon: Hunters looking to bag a wild Idaho turkey can start hunting on Monday, September 15.
Fish and Game releases area fish stocking information: Looking for some ideas on spots where you can do some fishing this fall?
More Sports →
Obituaries
Jerre Caroline Stemmene: November 25, 1927 ~ September 19, 2014
Ronald Dale Nystrom: November 5, 1932 ~ September 13, 2014
Hallie L Olson: September 16, 1970 ~ September 14, 2014

(complete obituary now available)
John Joseph Wanner: June 14, 1927 ~ September 4, 2014
Louie Abraham: September 29, 1985 ~ September 4, 2014

(complete obituary now available)
More Obituaries →
Search News Bonners Ferry:
Loading
Weather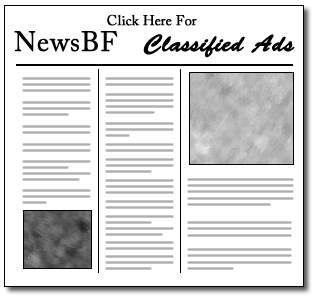 Social News
LaPage - Barker Wedding:


Brenda LaPage and Warren Barker were married May 1st, 2014, on Pensacola Beach, in Florida. Click on this headline for the full story and a photo.
More Social News →
Schools Information
Valley View:
Principal Pflueger Press, Aug 25
Valley View:
Principal Pflueger Press, Sept 17
Local Government
Boundary County:

Commissioners, Aug 18
Boundary County: Commissioners, Sept 2
Bonners Ferry:
City Council, Aug 12
Bonners Ferry:
Agenda for Sept 16 City Council
Events
Read this notice:
Notice: Wait a minute, the BFHS Football game was changed again: the game is now once again set for this Saturday, September 20, at 2:00 p.m.
Tuesday, September 23
Bluegrass band concert, The Special Consensus, sponsored by Boundary County Schools Band "Traditional American Music" program. Opening act: Kevin Pace and the Early Edition. Begins at 7:00 p.m. at the auditorium of Bonners Ferry High School. Tickets are $10, $15, and $20, available at Bonners Books, Mountain Mike's, or online at www.brownpapertickets.com Enjoy great music while supporting our local band students and music education at the same time!
More events below, or go to Events Page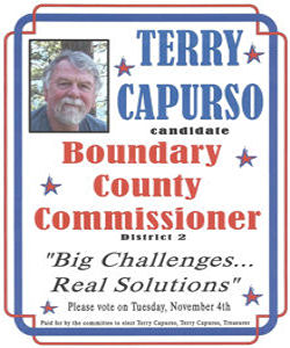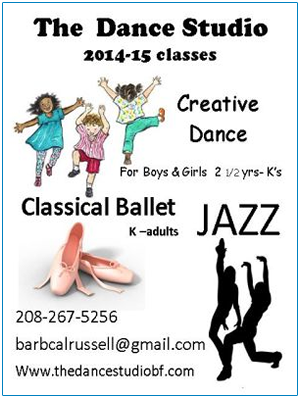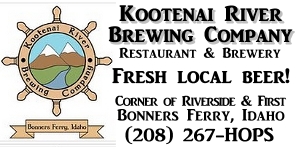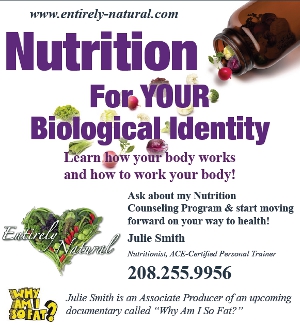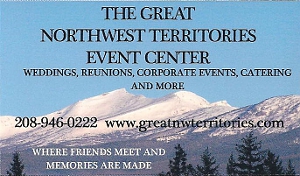 More Events →