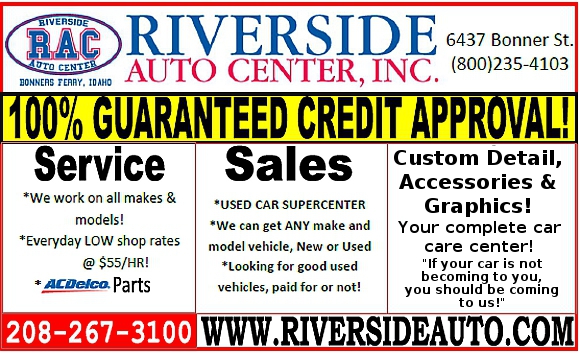 News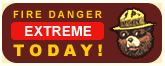 August 27 Parker Ridge Fire update: In-depth report on various aspects of the fire, including current fire status, the status of evacuation alerts, our air quality situation. BFHS soccer game for today canceled, and soccer and football tomorrow also at risk of cancellation.
BFHS Soccer game canceled today; tomorrow's soccer and football games' status being evaluated: Poor air quality deemed unsafe, see details in this story.
See our photos from the Boundary County Fair, 2015: A few photos taken over the week at the Fair.
School District hosts free parenting seminar: Boundary County School District #101 will be hosting a free seminar focused on a philosophy and approach to parenting known as Love and Logic. Free dinner, and an expert speaker.
Forest Service reminds drone operators: Steer clear of active fire areas: In fighting western wildfires this season, officials have noted a serious, emerging problem – that of interference from Unmanned Aircraft Systems, often referred to as "drones."
Moyie Shrine announces raffle winners: The Moyie Shrine Club announces the winners of its raffle for the Shrine Hospital for Children.
New Boundary County Explorer Cadets graduate from Inaugural Border Patrol

Explorer Program: Local Border Patrol office helps mentor area young adults in law enforcement. Cadets earn money and travel to Montana academy training program.

What is that equipment doing in the river? In-river excavation has begun on Kootenai Tribe sturgeon project : In-river construction of the Bonners Ferry Islands project has begun. This is a Kootenai Tribe of Idaho project intended to help endangered Kootenai River white sturgeon, burbot, and other native fish. Click on this story for more details.
Cutting firewood suspended on all Idaho endowment lands that are currently under Stage 2 fire restrictions: No new firewood permits to be issued at this time, those already issued are suspended until further notice.
New Certified Nursing Assistant class begins next month at the hospital: Community Hospital offers course that can lead to employment.
New DMV online app allows instant check of vehicle-title status: Buying a car from someone? Check if their title to the car is valid with new DMV application.
Renewed efforts to bring new higher-speed internet service for Boundary County: Are you thinking your internet is too slow? Boundary Economic Development Council is looking to upgrade and improve internet service in some areas of the county.
Outrageous—Renovation of Paradise Valley Little White Church comes to a halt: someone stole building materials: This has been a big summer for the Little White Church in Paradise Valley. The long-time area landmark, over 100 years old, has been enjoying an intense renovation project, with all work, time, and materials procured through donations from people and businesses throughout Paradise Valley and Boundary County. Now the project comes to a halt as someone has apparently stolen needed building materials for the project. Click on this story for more details.
Kootenai Valley Resource Initiative working hard for Boundary County: Ever heard of KVRI? They've got a lot going on to help keep Boundary County being a great place. Click on this story to learn more about exactly what KVRI is and what they do.


Kootenai Tribe announces start of Kootenai River habitat restoration project; begins this month: In August 2015, the Kootenai Tribe of Idaho will begin construction of the Bonners Ferry Islands project, a Kootenai River habitat restoration project to help endangered Kootenai River white sturgeon, burbot and other native fish.
Museum offers digital BFHS yearbooks dating back over 100 years: Want to see your old high school yearbook again? Want to see everyone's BFHS high school yearbook? Take a look at this offer from the Boundary County Museum.
More News →
Letters & Opinions
Rebecca Huseby: Thanks to the firefighters
Vicki Downing: A hero at the fire
Jerry Higgs: Reminder that filing period for city elections is coming up
Linda MacDonald: Theft at Paradise Valley Church: how can we help?
Liz Sloot: Not everyone agrees Kootenai Valley Resource Initiative is helpful
More Letters →
Sports & Outdoors
Fall chinook and coho fishing seasons will open September 1: September 1 marks the first day of the fall Chinook salmon fishing season on parts of the Snake, Clearwater, and Salmon rivers, as well as the second-ever coho season on the Clearwater River.
Steelhead season to open on Snake, Salmon, and Little Salmon rivers: Season planned to run til end of the year.
Fires limiting access to some areas, but hunting seasons will go on: A person can get a rain check under certain specific conditions.
Leftover controlled hunt tags available today, August 25: Nearly 300 deer and 150 elk controlled hunt tags not issued during the recent second drawing for deer, elk, antelope and black bear will go on sale first come, first served August 25.
More Sports →
Obituaries
Dale Warren Pattee: August 11, 1949 ~ August 16, 2015
Hardie Randolph Eubanks, II: January 30, 1954 ~ August 15, 2015
Ethel Geraldine Peaster: December 4, 1924 ~ August 14, 2015
Tricia Marie Standley: August 6, 1977 ~ August 5, 2015
More Obituaries →
Search News Bonners Ferry:
Loading