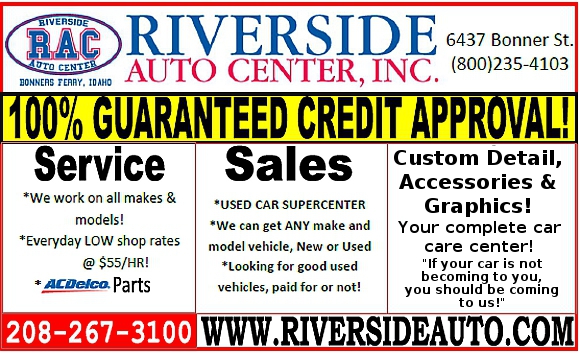 News
The crew of Boundary County Live has posted a short video, 2 minutes and 47 seconds, of today's BFHS Homecoming Parade, which was held in Downtown Bonners Ferry at noon today. You can watch the video by visiting www.boundarycountylive.com.
AARP seeks tax prep volunteers: The AARP Foundation is looking to expand its team of volunteers for the upcoming tax season by recruiting individuals interested in helping people prepare their taxes.
Senators fight for SRS: Citing the drain on many rural county budgets, Idaho Senators Mike Crapo and Jim Risch, along with Oregon Senator Ron Wyden have sent a bipartisan letter to Republican Leader Mitch McConnell and Democratic Leader Harry Reid calling for the reauthorization of the Secure Rural Schools and Community Self Determination Act (SRS) in any year-end legislation likely to be signed into law.
Be SepticSmart! Panhandle Health District kicked off the fourth annual SepticSmart Week by encouraging homeowners in North Idaho to properly maintain their septic system. One in every three homes in Idaho depends on septic systems to treat their wastewater. Septic system care and maintenance is vital to protecting public health and preserving valuable water resources.
News flash: The Bonners Ferry City Council on Tuesday evening approved the St. Ann's Catholic Church alley vacation request, allowing the church and congregation to move ahead with building plans in the wake of the fire that destroyed the church last spring.
Quartz Creek Road to close: The Priest Lake Ranger District is temporarily closing a section of Forest Service Road 334, also known as Quartz Creek Road. The road will be closed while the culvert in Quartz Creek is replaced.

Floating and fishing the Kootenai River: Floating through a cool, clear river in a deep canyon, an angler casts a grasshopper fly toward shore and waits for a trout to fall for the dupe. It happens with a tell-tale swirl on the glassy surface, and as the anglers pulls back on the rod, it bows and bounces like a willow in the wind as a feisty trout realizes its mistake and thrashes in protest.
Risch applauds passage of WRDA: Last week, U.S. Senator Jim Risch supported, and the U.S. Senate passed, S.2848, the Water Resources Development Act. The bill, which authorizes critical water infrastructure projects across the country, included language to streamline the water resources process in Idaho.
Volunteer tutors needed for NIC adult education: Volunteers are needed to assist students in basic skill building for reading, writing, and math at the North Idaho College's Bonners Ferry Outreach Center as adult tutors.
Bonners Ferry to honor fallen firefighters: The Bonners Ferry City Fire Department, Providence Bible Presbyterian Church and the Boundary County Chaplains Corps would like to remind everyone that every October, the National Fallen Firefighters Foundation (NFFF) sponsors the official national tribute to all firefighters who died in the line of duty during the previous year.
Idaho unemployment holds steady: Idaho's seasonally adjusted unemployment rate held at 3.8 percent in August. Nationally the unemployment rate also held steady at 4.9 percent.
Gleason Fire closes Forest Service trail: District Ranger Tim Knight closed a small section of Forest Trail 162 on the Priest Lake Ranger District due to increased fire activity.
Community in the running for High Five grant: Bonners Ferry is one of seven Idaho communities to be selected as a finalist for a High Five grant, and your vote could mean up to $250,000 to help the community to reduce childhood obesity and create a healthier environment.
Crapo to select Tree Lighting Helper: Through a statewide contest, one Idaho youth will be selected by Idaho Senator Mike Crapo to assist in turning on the power to light the U.S. Capitol Christmas Tree in December. Tradition holds that one youth from the state providing the tree serve as the Tree Lighting Helper during a ceremony to formally illuminate it along with the Speaker of the House and other officials.
More News →
Letters & Opinions
Senators James E. Risch and Angus S. King: In the 2015 novel Ghost Fleet, the U.S. is challenged in a future war by a technologically savvy enemy. The enemy exploits the cyber vulnerabilities in a U.S. military that has grown overly reliant on highly networked and computer-dependent weapons platforms. Left nearly defenseless, the U.S. comes to realize it must rely on long-retired, technologically simpler and ultimately more dependable weapon systems to fight back.
Senator Mike Crapo: Thank you to the approximately 4,000 Idahoans who attended the town meetings I held in every incorporated city in Idaho over the past two years. Your thoughtful insights reinforce my belief that the best solutions for good governing come from the ground up. The angst in our country is clear. Much of this frustration is driven by decisions and politics in Washington, DC.
U.S. Congressman Raul Labrador: Americans spent $1.89 trillion to comply with federal regulations last year. Amazingly, that figure exceeds the combined individual and corporate income taxes the IRS expects to collect for the 2015 tax year, $1.82 trillion. This hidden tax amounts to nearly $15,000 per U.S. household, according to the Competitive Enterprise Institute.
More Letters →
Sports & Outdoors

Badgers edge Kellogg, Priest River: What started as a cool morning on North Government Way in Hayden Saturday turned into a soggy affair as Badger cross country hit the 5k course at Hayden Canyon. Over 18 teams from all over the Northwest converged on the halfway point of the season to make for tough competition.
Easy ways to introduce novices to hunting: It's easier than ever to introduce someone new to hunting in Idaho. One way is through Idaho Fish and Game's Hunting Passport, which offers novice hunters, both young and old, the opportunity to hunt for one year before needing to complete a hunter education course.
Identity theft services offered for IDFG breach: Active Network, the Texas-based company that owns and operates Idaho Fish and Game's hunting and fishing license system, announced Friday that it will offer the following identity theft services to all Fish and Game license buyers whose personal information may have been compromised by an attempt last month to access the online license system.
Another exciting demo derby!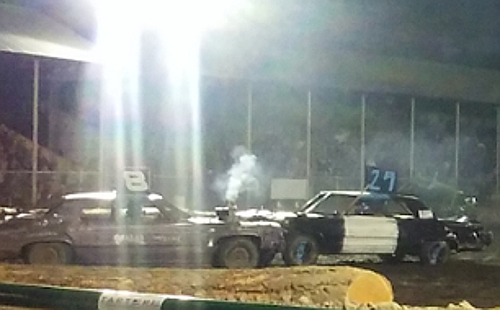 Brandon Regehr, Bonners Ferry, smashed his way to a first place finish in the 2016 Lions Club Demolition Derby, defeating second place finisher Chris Cook, Lewiston. Coming in third was James Smith, Bonners Ferry. In the women's competition, Cindy Sumpter, Bonners Ferry, went home with the first place trophy. In all, around 30 drivers took part.
More Sports →
Obituaries
Krista Rae Mendenhall, 25, passed away on September 14, 2016, at Kootenai Health in Coeur d'Alene. Services will be held at 1 p.m. Friday, September 23, at United Methodist Church in Bonners Ferry.
Weldon Jerome McFadden, May 1, 1948 ~ September 16, 2016
More Obituaries →
Search News Bonners Ferry:
Loading
Social News

Matthew Rice to marry: Chris Culp and Peggy Calloway of Omak, Washington, are pleased to announce the forthcoming marriage of their daughter, Ashley Culp, to Matthew Rice, the son of Marty and LaRae Rice of Bonners Ferry. The wedding will take place in Winthrop, Washington, on September 24.
More Social News →
Schools Information
Superintendent Scoop:
Supt. Gary Pfleuger, August 23
BCMS News:
Principal David Miles, August 15
Local Government
Boundary County:
Commissioner's minutes, Sept. 12
Boundary County:
Commissioner's minutes, September 6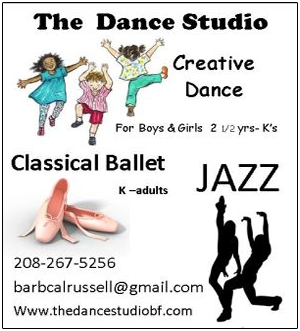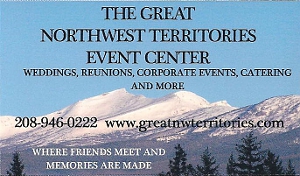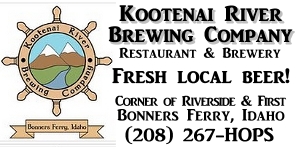 Events
Friday, September 23
Pack Rat Yard Sale at the Boundary County Fairgrounds, 8 a.m. to 5 p.m. Furniture, antiques, housewares, rusty gold, linens. Books, gates, iron décor, hardware, fall decorations and lots of fresh pack rat findings. Different stuff all day each day! See ya there!
Grand Opening and "Septemberfeast" at The CrossTime Saloon, 6371 Kootenai Street, Suite 3. Five bucks gets you in from 3 p.m. Friday, September 23, to 9 p.m. Saturday, September 24, and covers your first libation.
Bonners Ferry High School Homecoming as the Badgers take on the Pullman Greyhounds at 7 p.m. After the game, enjoy the homecoming dance until midnight.
Saturday, September 24
Pack Rat Yard Sale at the Boundary County Fairgrounds, 8 a.m. to 3 p.m. Furniture, antiques, housewares, rusty gold, linens. Books, gates, iron décor, hardware, fall decorations and lots of fresh pack rat findings. Different stuff all day! See ya there!
Riverside Auto Center Customer Appreciation Event, 11 a.m. to 3 p.m., Riverside Auto Center, 6437 Bonner Street, Bonners Ferry. Free food, prizes and more. Riverside is celebrating over 40 years as Bonners Ferry's hometown dealership.
Porthill Community Cemetery Historical Walking Tour, 1 p.m. at the cemetery gate. Sponsored by the Boundary County Historical Society and the Porthill Cemetery Association. Pre-register at the museum, cost is $5 per person. Afterwards, there will be a tour of the old Houck Farmhouse on the Farm to Market Road.
Fire Fighters Appreciation Luncheon, 1 to 4 p.m., at Hall Mountain Fire Hall 1 in Porthill.
Gun rally, 5:30 p.m., Boundary County Fairgrounds. Chili and bread will be served!
Kootenai River Brewing Company's Fifth Anniversary Party, 7 p.m., 6424 Riverside Street, Bonners Ferry. Live music by the Last Chance Band and more!
More Events →