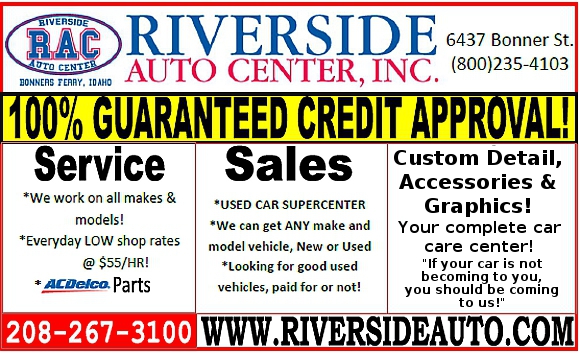 News

No comment necessary on this photo---if you've got ties to Boundary County, you know what we're talking about . . . . .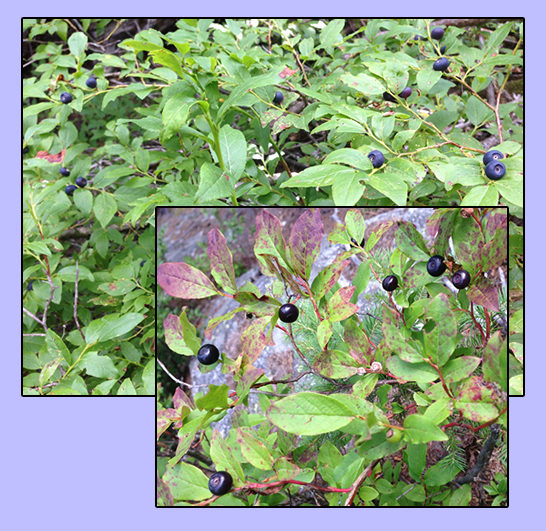 New Explorer post progressing, raising funds: Supporters of the new law enforcement-oriented Explorer Post in Boundary County, sponsored by the Bonners Ferry Police Department, are looking to raise funds.
Bonners Ferry Police Department upgrades duty weapons: The Bonners Ferry Police Department is changing to brand new 4th generation Glock Model 21's in the venerable .45 auto caliber.
Don't forget to check our Sports section for information on the upcoming BFHS Cross Country and Football seasons. And, there is a new letter to the editor.
West Nile Virus detected in Boundary County: Mosquitoes infected with West Nile virus (WNV) have been detected in Boundary County. Panhandle Health District reminds people to take precautions to fight the bite.
Horticulturist provides information on pruning storm-damaged trees: On the evening of July 23, a severe windstorm struck north Idaho, leaving downed and damaged trees throughout the area. Many readers may be asking, "How do I care for my damaged trees?"
Four days of construction and projected traffic delays on Highway 95 north: Idaho Transportation Department crews will replace the twin culverts for Miller Creek, located

on U.S. 95 about 20 miles north of Bonners Ferry at milepost 527.9, beginning Monday, July 28. There will be some traffic delays.
Forest Service seeks public input on Hellroaring Project near Eastport: The Bonners Ferry Ranger District is seeking public comment on the recently released Hellroaring Project Environmental Assessment (EA). Proposed activities of the project would manage vegetation, trails and roads, fish, and scenery. See this article for details on the project and how to submit your comments.
Recommendations made for North Side water tank following special City meeting: The Bonners Ferry City Council conducted a special public meeting Tuesday evening, July 22, to address ongoing concerns regarding the North Side water tank. Also in attendance at the meeting were representatives from the Idaho Department of Environmental Quality, and representatives from Welch Comer & Associates, Inc., an engineering firm consulting with the city on plans for the troubled tank.
City issues letter to residents on status of North Side water tank: A copy of the letter sent to water customers can be seen here.
Boundary County unemployment numbers released: Our county continues to lag behind Idaho statewide figures, though they are in line with US nationwide figures. The county with Idaho's highest unemployment is not too distant from us.
Farewell to the Cinder Block Building: Howard Kent writes a tribute to the history of that old building now gone.
New physician in Boundary County: A new physician, Dr. Susan Layeux, is joining Dr. Snyder at Boundary Community Clinic.
More News →
Letters & Opinions
R. Joseph Ward: Remarkable photo taken near Refuge: . . . taken this morning from our window overlooking the Kootenai.
Tom Griffin:

Questions police action in Sandpoint:
One woman? A knife? Several Policemen . . .
More Letters →
Sports & Outdoors
Badger cross country ramping up; first practice in two weeks: Summer seems like it just began, but already the time has come to look forward to the fall running season. The Badger cross country staff would like to remind high school runners that first practice will be held Friday, August 15 at 4:00 p.m. Click on the headline of this story for more details.
Football players are working hard preparing for 2014 season: Coach DePriest writes about preparations for Badger Football 2014, and gives important dates to remember for members of the team.
Once nearly gone, Lake Pend Oreille kokanee have rebounded in a big way--over one million fish: The Lake Pend Oreille kokanee are back over the past eight years, due in large part to an Idaho Department of Fish and Game strategy aimed at reducing predation on the smallish game fish.
Unsold non-resident deer and elk tags now available to anyone as second tag: The Idaho Fish and Game Commission reduced the price of unsold nonresident deer and elk tags will sell them as second tags. Any hunter who has already purchased a deer or elk tag at the regular resident or nonresident price can now purchase a second tag for the same species.
Submit your great photos to Idaho Fish and Game website: Do you have a photo from a recent Idaho hunting or fishing adventure you want to share? How about a photo you've taken of wildlife in Idaho? You can submit your favorite photos electronically for display on Idaho Fish and Game's website.
More Sports →
Obituaries
JoAnne LoPorto: April 18, 1926 ~ July 8, 2014
Dorothy Alice Lamson: March 20, 1924 ~ July 19, 2014
Jack Irwin Turner: July 29, 1934 ~ July 17, 2014
Ralph H. Grunerud: May 4, 1919 ~ July 8, 2014
Tala Arrella Thompson: October 24, 2003 ~ July 11, 2014
More Obituaries →
Search News Bonners Ferry:
Loading
Weather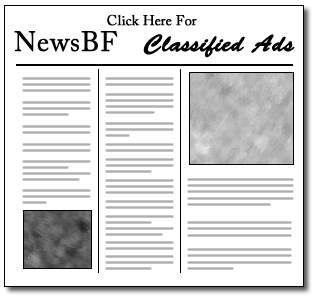 Social News
More Social News →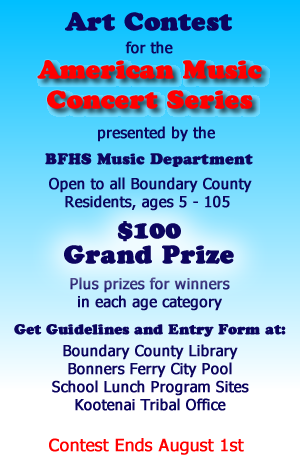 Events
Friday, August 1
Beginning August 1, hunters will be able to purchase unsold nonresident tags for deer and elk as second tags. The tags are available to resident and nonresident hunters. For more details on this, click here to see our story.
More events below, or go to Events Page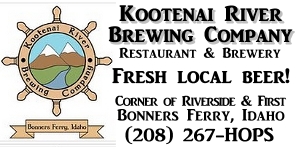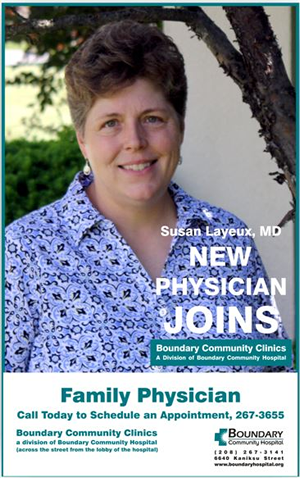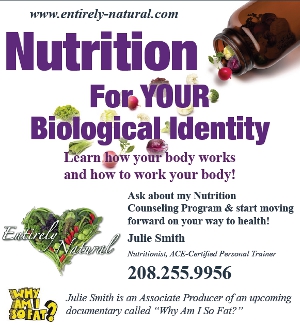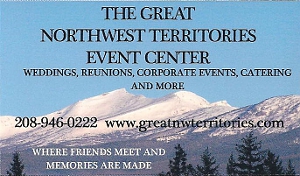 Monday, August 4
The Boundary County Republican Central Committee will meet on Monday, August 4, at 6:00 p.m. at Mugsy`s.
Tuesday, August 12
City of Bonners Ferry public meeting at the BFHS high school auditorium to dicuss city water and sewer expenses, rates, and capital improvements. Public is invited to attend. Meeting begins at 6:00 p.m.
Friday, August 22
Bonners Ferry's first Relay for Life to raise funds for the American Cancer Society begins at 6 p.m. at the Bonners Ferry High School track and lasts until 6 a.m. Saturday. To find out more or to sign up as an individual or team, visit www.relayforlife.org.
More Events →