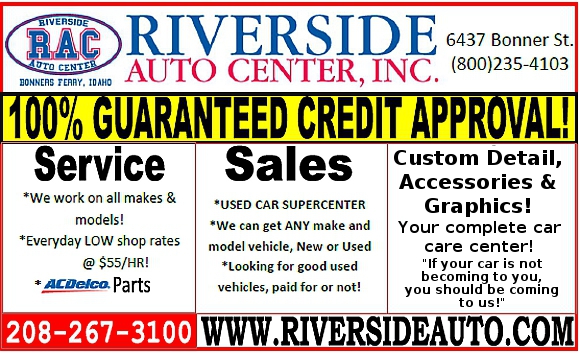 News
Preparations are beginning for holiday food baskets: Holiday Food Baskets are back again this year! Again this Thanksgiving and Christmas, the Ministerial Association will be providing food baskets for those in our community who are in need.
Idaho plans to sell 180 lake lots by end of 2017: The State Board of Land Commissioners (Land Board) voted unanimously October 28 to put 180 more State-owned leased lake lots on the auction block over the next three years.
Workshops offered on how to do business with government agencies: If you have contemplated placing bids on federal or state projects, working as a contractor for governnent entities, or in other ways seeking to develop a business relationship with the state or federal government, you may be interested in training sessions coming up next week.
International meeting on Canada's Corra Linn Dam to be held in Bonners Ferry: It's possible you may have never heard of the Corra Linn Dam. But if you live in Boundary County, the Corra Linn Dam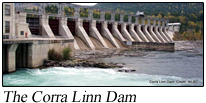 affects you. In a few days, the International Kootenay Lake Board of Control will hold a public meeting right here in Bonners Ferry to discuss operations of the Corra Linn Dam. Click on the headline for more information.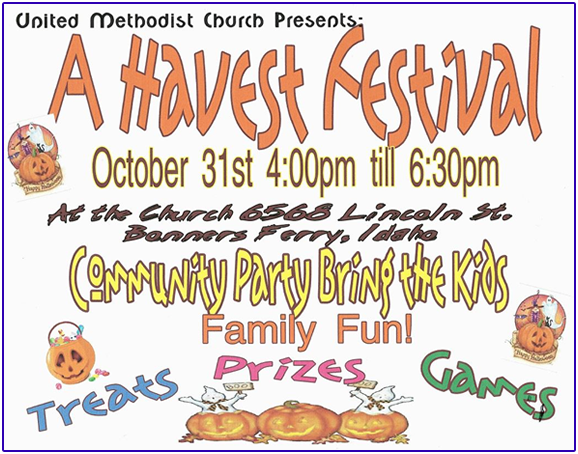 School District provides sources for weather / emergency information: With the winter months at hand, Boundary County School District No. 101 wants to inform patrons where they can find information for school closures due to weather, or other emergency information.

Idaho and National Guard team up for program to help teens who drop out: An opportunity for teens who have dropped out of school to renew their education in a unique and challenging environment is available. An information seminar about this program is coming up at the end of this month.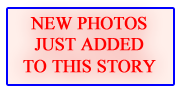 History and mystery at Grandview? Some might think a cemetery tour a little odd, but a tour of this Boundary County cemetery proved to be quite interesting and enlightening . . .
Twin Rivers Hatchery celebrates, now open for business: The

ribbon has been cut on the Kootenai Tribe's Twin Rivers Sturgeon and Burbot Hatchery. The Hatchery's Opening Celebration was held on Thursday, with a packed house in attendance.
Senator Crapo conducts Town Hall meeting: U.S. Senator Mike Crapo attended a Town Hall meeting in Bonners Ferry Thursday morning, October 9.

Candidate Forum informative, sometimes contentious, and--successful: It was standing room only at the Kootenai River Inn for the Election 2014 Candidate Forum. "There were a couple of some- what contentious moments," said one of the organizers.
Plans begin for Festival of Trees; hospital seeking to fund new van: For the eighteenth year, Boundary County residents will be celebrating the Christmas season with a gift to the community by supporting the Festival of Trees.
Group seeking singers, instrumentalists, and dancers for June

tour to Greece: Interviews and auditions are being held for singers and dancers interested in touring Greece with Spiritsong, an international choir conducted by Vicki Blake Thompson.
More News →
Letters & Opinions
Notice regarding Letters to the Editor: Letters endorsing or critiquing a candidate for political office in the upcoming general election will be accepted through October 30. After that date, no more election-related endorse / critique letters will be published.
Linda Fontanes: Questions Bry's non-participation in forum
Darrell Kerby: Keough seniority emphasized: "As the number 2 ranking member of the Idaho Senate, she works for our interests."
Boundary County Explorers Post 190: Thanks for community support!
Lorraine Simkins: Makes voting recommendations: "Well, it's close to election time!! I would like you to consider . . . "
Andrew Scott: Scott's husband clarifies her philosophy and credentials: As an aquatic biologist, Heather spent much of the first 10 years she lived in North Idaho working on various . . .
Sharon Oldfield: Candidates: Consider Facebook information as public information
Jim Paulus: Dreaming that ITD thinks about the rest of us
Angela Tuttle: Scott a creative thinker: "she doesn't make empty promises . . . "
Alan and Debbie Flory: Tucker brings experience: "will bring fresh new energy as our County Commissioner."
Greg Johnson: Tucker will move county forward: "Tim Tucker represented North Idaho well during his 13 years in the state legislature . . . "
Rebecca J. Huseby: Supports Scott for District 1A Idaho House of Representatives: "A refreshing perspective on politics! There is an old-fashioned air of Americanism about this vibrant little woman . . . "
Don Jordan: Supports Tucker for county commissioner: "Tim will be a County Commissioner who will represent ALL of us, with experience and dedication! He served us for 13 years in the Idaho State legislature . . ."
More Letters →
Sports & Outdoors
Cross Country team does well at Districts, prepares for State Tournament; Perkins claims District Championship, Warner named Coach of the Year: The rain let up just in time for the District 1 3A Cross Country Championships to get underway last Thursday, October 23.
Social media page in the fight against poaching: Several recent poaching cases are catching the attention of Facebook users who follow the Citizens Against Poaching page.
NEXT UP IN STATE TOURNAMENTS:
BFHS Volleyball begins state competition with two matches this Friday at Twin Falls. They will first play Sugar-Salem at 9 am.

The BFHS Cross Country team will run this Saturday on a beautiful 3 mile course around the lake at Eagle Island State Park. The girls run first at noon, with the boys following an hour later.

We plan to keep the latest updates for both teams posted right here.
BOYS SOCCER: In spite of Caleb Blackmore's eight saves for the Badgers, Sun Valley's Community School wins the consolation trophy at the Idaho State 3A Soccer tournament, defeating Bonners Ferry 2-0 on Friday. Congratulations on a great season!
SOCCER: In State Tournament play today, Thursday, October 23, the District I champion BFHS Badger Boys' Soccer team loses its first game to Wendell with a score 5-0. They will next play American Falls tomorrow, October 24.
VOLLEYBALL: After winning the Intermountain League championship, the BFHS Volleyball team sweeps six of six games to win two matches and capture first place at the District Tournament. They now move on to the Idaho State Volleyball Tournament, held in Twin Falls October 31-November 1.
Fish and Game approves historic Coho Salmon season; restored species had been technically extinct: Anglers, a unique salmon season opens in a river not that far off. The Idaho Fish and Game Commission has approved an historic fishery for the Clearwater River. For the first time ever, a specific season for Coho Salmon will open in Idaho.

Great regular season finale for BFHS Cross Country: District competition up next.
More Sports →
Obituaries
Donald Richard Mercer: September 25, 1929 ~ October 24, 2014
Curtis Vernon: March 30, 1955 ~ October 11, 2014
Frederick John Marek: June 22, 1940 ~ October 17, 2014

(complete obituary now available)
Michael Ross McCall: April 14, 1947 ~ September 26, 2014
Dorene Dehlbom: September 5, 1951 ~ October 6, 2014
More Obituaries →
Search News Bonners Ferry:
Loading