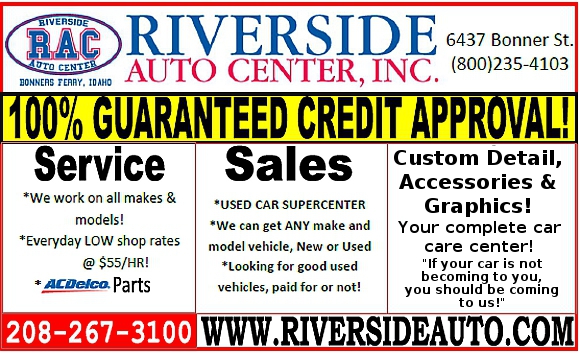 News
Boundary County Memorial Day Notice: The Memorial Day Parade begins at 10:00 a.m. on Monday, May 25, and will take place on Main Street in downtown Bonners Ferry.

About half an hour after the parade ends, a special Memorial Day Remembrance Service is held at Grandview Cemetery. At this service, notable for its somber and reverent atmosphere, a couple of short addresses are given (totaling perhaps 10 minutes), a couple of musical performances, local military veterans present a 21-gun salute, and Taps is played. All are invited to attend this special service following the Memorial Day Parade.
Seasonal flow augmentation for Kootenai River white sturgeon gets underway at Libby Dam: Flow augmentation for Kootenai River white sturgeon got underway last Friday.
Boundary Community Hospital Health Fair a tremendous success: Over 700 people attended this year's popular Health Fair hosted on Saturday, May 9, by Boundary Community Hospital. Activities included a fun run, kids bike rodeo, vendors and displays, free lab testing, tours of hospital and emergency equipment, and more.
ITD, law enforcement partners rally against 100 Deadliest Days: Last year, 40 percent of Idaho's fatal motor-vehicle crashes occurred during the 100 days between Memorial Day and Labor Day, according to Idaho Transportation Department (ITD) statistics. The time period between the two holidays, referred to as the "100 Deadliest Days," is when road conditions are at their best, but more lives are lost on Idaho roads than other times of the year due to vehicle crashes.
Results are now in for the Boundary County School District Zone 3 Trustee and Boundary County Library District Trustee Elections, held on May 19. Click on this headline for the election results.
Data emerging on current water outlook: Just a year ago, around this time, NewsBF was putting up stories looking at the possibility of flooding at Boundary County rivers. Readers were posting photos of their pastures with standing water in the fields. This year, just a quick glance at the Moyie River will tell you things are not the same this time around.
Click It or Ticket: Enforcing the law to save lives; Bonners Ferry PD joins in effort: Extra enforcement emphasized around Memorial Day. Chief Vic Watson writes: "If there is one thing I could urge all motorists—drivers, passengers, front seat, back seat, all ages—to do every time you get in a vehicle, it's buckle up. It is the single most effective way to avoid being killed in a crash."
BADGERS SUCCESSFUL AT STATE TRACK CHAMPIONSHIPS
The Bonners Ferry contingent at the Idaho High School State Track Championships picked up several important finishes.

Topping the list: Mackenzie Mendenhall, who took the gold medal and won the state championship in her signature hurdles events. Mackenzie won the 100 meter hurdles with a time of 15.76, and also took first place in the 300 meter hurdles with a time of 48.13.

Mackenzie Mendenhall is the Idaho State Champion for both of those events. Her time in the 100 meter hurdles also set a new school record for Bonners Ferry High School.

She wasn't finished medaling, however, as Mackenzie also took second place at state in the long jump, with a distance of 16-05.

Bonners Ferry Senior 800 specialist Jacob Perkins took fifth place at state with his time of 2:04:31.

The BFHS boys' sprint medley team (Warren Carle, Isaac Lavala, Jack Wade, and Jacob Perkins) finished in sixth place at state in their event.

In team results, the Bonners Ferry High School Boys finished #16 out of 20 competing teams, while the BFHS Girls' team finished #9 out of 18 teams from around Idaho.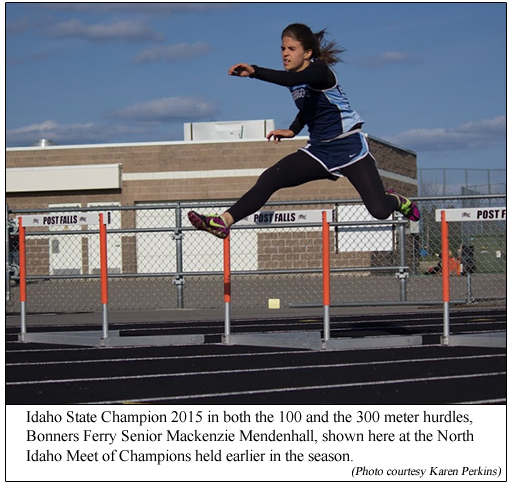 High School State Tournaments Update:


In Girls' Softball, the Badgers lost their first game to Kimberly, 12-6 earlier today. In their second game at state, the girls lost a close game to Filer by a score of 11-9.

In Boys' Baseball, see the full story in our Sports section.

Meanwhile, in the State High School Golf Tournament, Bonners Ferry entry Mitch Kramer shot a first day 92, and a second day 93. His two-day total of 185 placed him #28 out of the 44 high school golfers who participated in the Idaho State Tournament. Mitch is the only entry in the State Tournament from Bonners Ferry.
Boundary County Museum opens their summer season with special presentation: The

Boundary County Museum kicked off their summer season (and their summer hours) with a big event last Saturday, May 9. Special presentations were made throughout the day. Several great activities that were packed with both information and fun took place throughout the day.

More News →
Letters & Opinions
Jan Spurgin: All are subject to the laws
Arleen MacKinnon: Will miss Huckleberry Variety
Linda Alt: Recommendation for School Board voting
Dave Kramer: Remembering and honoring our law enforcement officers
Barbara Russell: Laments closing of Huckleberry Variety
More Letters →
Sports & Outdoors
Free Fishing Day in Idaho is June 13: Saturday, June 13 is Free Fishing Day in Idaho, and Idaho Fish and Game invites veteran and novice anglers of all ages--residents and nonresidents alike--to celebrate the day by fishing anywhere in Idaho without a license.
BFHS Baseball eliminated at state competition: With the hopes of bringing home a State trophy this year, the Bonners Ferry Badger Baseball team traveled to Ontario, Oregon to compete for the first time in three seasons in the 3A Idaho State Baseball Championship.
More Sports →
Obituaries
Kermit Lawrence Drake: August 4, 1943 ~ April 30, 2015
More Obituaries →
Search News Bonners Ferry:
Loading
Weather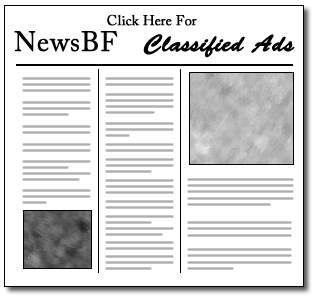 Social News
More Social News →
Schools Information
Valley View:
Principal Pflueger Press, Mar 3
Valley View:
Principal Pflueger Press, Mar 16
Valley View:
Principal Pflueger Press, Apr 21
School District 101:
Agenda for Apr 13 Board Meeting
School District 101:
Agenda for May 11 Board Meeting
Local Government
Boundary County:
Commissioners Minutes, Apr 13
Boundary County:
Commissioners Minutes, Apr 20
Boundary County:
Commissioners Minutes, Apr 27
Boundary County:
Commissioners Minutes, May 4
Bonners Ferry:
Agenda for Apr 24 City Council
Bonners Ferry:
Agenda for May 5 City Council
Bonners Ferry:
Agenda for May 19 City Council
Events
Monday, May 25
Memorial Day
Memorial Day Parade begins at 10:00 a.m., and runs from the Boundary County Fairgrounds, into downtown, and down Main Street. After the parade, all are invited to a special Memorial Day Remembrance Service at Grandview Cemetery, which will begin approximately half an hour after the parade.
More events below, or go to Events Page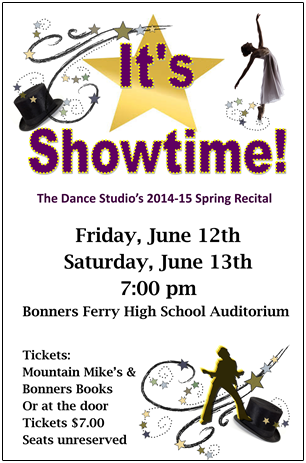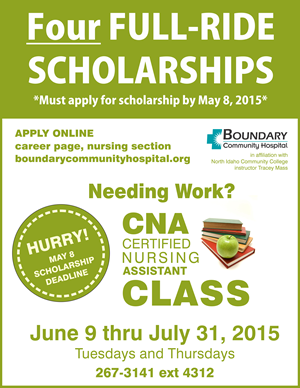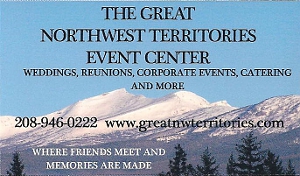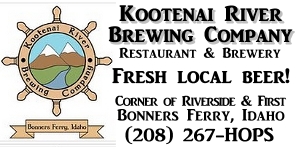 Thursday, May 28
Last day of school attendance for BFHS seniors, Class of 2015
Friday, May 29
The Boundary Soil Conservation District and Farm Bureau are once again offering their free community farm tour. This year's event will head north with a stop at an early settlement, featuring an old barn, a nursery, an elk ranch and a look at a hot house at Elk Mountain Farms. Lunch will be provided along the way. We will meet at the Boundary County Fairgrounds at 8:00 a.m. on Friday May 29. We should return by 4:00, if not sooner. Hope you can make it. Limited seating. Please RSVP at 267-3340 extension 107 or 267-5502.
Saturday, May 30
Graduation for Bonners Ferry High School Class of 2015, 1:00 p.m. at the BFHS football field.
More Events →