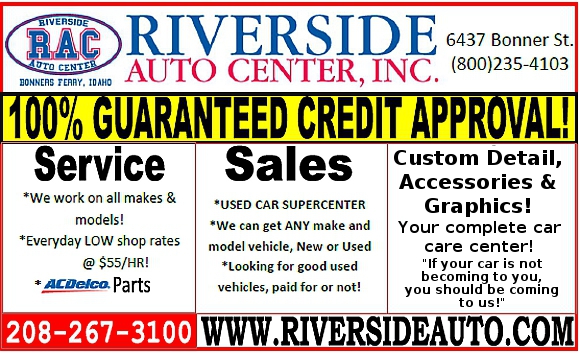 News
Moose Madness: here's what it's all about: Why are BFHS students suddenly dressing so

crazily, raising money, and Stomping? Take a look at this article for the inside story on what all the Madness is about this week.
School Board finalizes policies on drug testing and emergency response; plans upcoming M&O Levy request: The Board of Trustees for Boundary County School District 101 met Monday, and among other things, finalized updated policies on drug testing of students, finalized changes to the District's Emergency Response Plan, and came closer to determining the amount they plan to request from voters for the upcoming 2015 Supplemental Maintenance and Operations Levy.
High speed chase in Bonner and Boundary Counties: A high speed chase that started in Bonner County and crossed into south Boundary County occurred last Sunday night on December 14.
Dust off your maps! Geographic Bee is coming up: For the 27th year, the National Geographic Society is holding the National Geographic Bee for students in the fourth through eighth grades. One of those schools: Valley View Elementary School, right here in Bonners Ferry, Idaho.
Bonners Ferry Ranger District Office temporary closure: On Thursday December 18, 2014 the Bonners Ferry ranger District Office will be closed from 8:00 a.m. to 12:00 p.m. as Bonners Ferry Electric works to replace power line poles supplying the office.
Human Rights Task Force hosting art show: The Boundary County Human Rights Task Force is hosting an art show, and is inviting community members to display their artwork of any medium.
The Ferry at Bonners Ferry Sesquicentennial Birthday, 1864 - 2014: Did you know that on December 22, 2014, the Ferry at Bonners Ferry will be 150 years old? And that you are invited to help in the celebration, birthday cake and all, at the Museum.

Boundary County Library awarded funding for technology center: The Boundary County Library has received two grants, an Idaho Department of Commerce Gem Grant, and a USDA Rural Development Grant, to fund a digital technology center that will equip residents of Bonners Ferry with the new technologies that are becoming increasingly necessary in the modern world.
Follow-up: Idaho teacher wins contest for $100,000 for her school: You may have read a story here at NewsBF recently, where we relayed a request from Governor C.L. "Butch" Otter to help an Idaho teacher win a $100,000 prize for her school. Well, guess what . . . .
Annual Community Choir Holiday Concerts coming up: Once again, the long standing Bonners Ferry tradition lives on. Over 80 local singers, children and adults, join together to present "All on a Starry Night," this year's annual Bonners Ferry Community Choir Christmas Concert.
Coming up this Christmas Season: Night of Nativities and Carols: Night of Nativities and Carols is another Boundary County Christmas season event. At this event, organizers are planning three things.
Lawsuit filed against City of Bonners Ferry: In a complaint filed with the U.S. District Court, a former employee of the City of Bonners Ferry Electrical Shop is requesting a jury trial to decide his claims of harassment and hostility at work, which he contends led to the loss of his job.
Inauguration events listed for newly elected Idaho officials; Idaho public invited: The 2015 inauguration ceremony for the Governor of Idaho and State of Idaho constitutional officers will take place on Friday, January 9, 2015. Glittering inaugural events are set for the following day at the Idaho State Capitol building.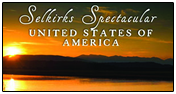 Local authors publish illustrated book of Selkirk Loop: A photographic journey encircling the spectacular Selkirk Mountains of northern Idaho, eastern Washington and southeastern British Columbia, Selkirks Spectacular, features images by local photographers Jerry Pavia and Tim Cady. Book publication parties, public invited, are scheduled and coming up soon in Bonners Ferry. Click on this headline for more details.
More News →
Letters & Opinions
Boundary County Victim Services Board: Thanks to community
Boundary County Explorers Post 190: Thanks for community support!
More Letters →
Sports & Outdoors
Fish and Game looking for your input on next year's hunting season: Fish and Game is drafting proposals for the 2015 hunting season, and is seeking public input on proposals to moose, bighorn sheep and mountain goat. Those proposals are now available for public review and comment.
And the Idaho Panhandle National Forest wants your comments on a restoration project: The Idaho Panhandle National Forest (IPNF) is accepting comments for the Treasured Landscapes Prescribed Fire and Whitebark Pine Restoration Project, located on the Sandpoint Ranger District in the Lightning Creek watershed north of Clark Fork, Idaho.
Furbearer trapping course scheduled in Coeur d'Alene for January 16-17: Much of Idaho's history from the early 1800s is linked to trapping. For those who are interested in pursuing modern-day trapping in Idaho, Fish and Game is offering an introductory course in trapper education. Read more about the course by clicking on this headline.
A relative 'Newcomer' inhabits one of Northern Idaho's river/lake systems: A newcomer is establishing itself in northern Idaho. Walleye, a staple of the Midwestern United States, have not historically been a part of the northern Idaho landscape. They have found their way into area waters fairly recently.
Thinking of using aerial technology for hunting? Think violation!: Like all sports, hunting has its rules. One of those rules involves using an aerial perspective to improve one's odds in the hunt. Think carefully about that . . . .
More Sports →
Obituaries
Rodney Darrel Imper: September 21, 1943 ~ December 12, 2014
Curtis Clay Tapia: November 26, 1996 ~ December 5, 2014
Michael Joseph LoPorto: January 13, 1950 ~ December 6, 2014
Dale (Pete) Stephens Peterson: May 31, 1948 ~ November 19, 2014
Michael Lee Ellersick: November 17, 1955 ~ November 18, 2014
More Obituaries →
Search News Bonners Ferry:
Loading
Weather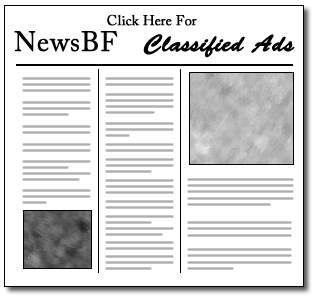 Social News
School District announces Employees of the

Month for November: Two employees have made great contributions in helping local students.
More Social News →
Schools Information
Valley View:
Principal Pflueger Press, Nov 25
Valley View:
Principal Pflueger Press, D
ec 10
Valley View:
Student Council Minutes, Dec 1
Local Government
Boundary County:

Commissioners Minutes, Nov 17
Boundary County: Commissioners Minutes, Nov 24
Boundary County:
Commissioners Minutes, Dec 1
Bonners Ferry:
Agenda for Dec 2 Special City Council Meeting
Bonners Ferry:
Agenda for Dec 10 City Council
Bonners Ferry:
Agenda for Dec 16 City Council
Events
Monday, December 15
Community Choir Holiday Concert, "All on a Starry Night." Tonight's performance begins at 7:30 p.m. at the Trinity Lutheran Church. Also performing: Swingin' on a Star: the Bonners Ferry children's choir. The concert features a variety of carols, familiar and new. Requested donation is $10 for adults, $6 for students, or $29 for an immediate family. Note that another performance of this event takes place in two days, on Sunday, December 21. To read the full story about this concert, click here.
Moose Madness

at Bonners Ferry High School, begins at 6:00 p.m. Sure the Badgers Boys and Girls teams play the Sandpoint basketball teams, but that is only part of the fun in this wild, noisy evening featuring competitions between the bands, the dance teams, the cheer squads, noise competitions, moose calling, and the Student Stomp! Get your tickets early, available at the high school.
More events below, or go to Events Page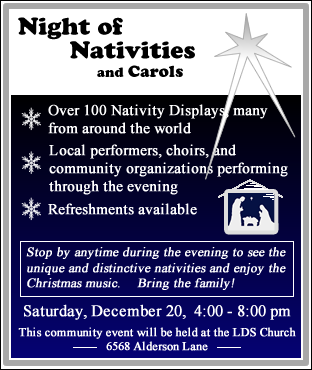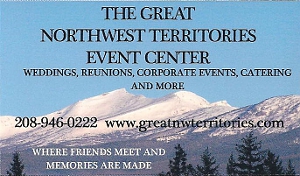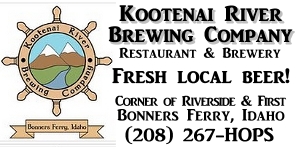 Care-N-Share
As the holiday season approaches, consider contacting Care-N-Share to make donations of toys, clothing, or cash, which will be distributed to children in need in Boundary County. To learn more about the Care-N-Share program, click here.
Saturday, December 20
Come celebrate the 150th birthday of the Ferry at Bonners Ferry. The Birthday Party will begin at 1:00 p.m. Saturday, December 20 at the Boundary County Museum, and will include a proclamation by the Kootenai Tribe, County Officials, and City Officials declaring December 22, 2014 as the Sesquicentennial of the Ferry at Bonners Ferry. Come enjoy a piece of birthday cake in honor of this day!

For more information call the Museum, 208-267-7720.

To see the Museum flyer for this event, click here.
Night of Nativities and Carols. This special community Christmas event will feature 100 nativity sets--maybe even more, both traditional and unique, some from around the world. Come stroll around to view the Nativities at your leisure in this open house format event. Choirs and other performers from the community will be presenting Christmas music throughout the evening, and refreshments--of course they will be there. This community open house Night of Nativities and Carols event will be held at the LDS church gym area from 4:00 p.m. til 8:00 p.m. Admission is free. (To read the full story on this event, click here).
More Events →