For an up-to-date map of Boundary County road closures and conditions prepared by county mapper Olivia Drake, click here. Additional instructions on its use can be found on the County GIS page http://www.boundarycountyid.org/site-page/gis.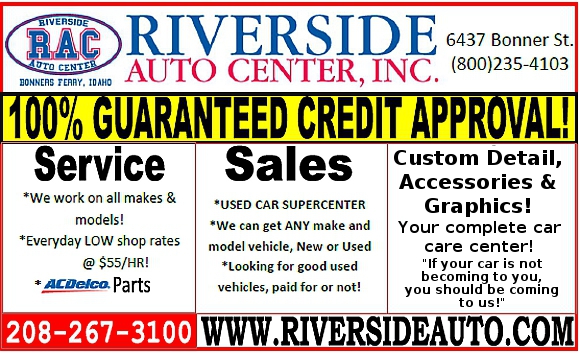 March 26
School bus route changes on Deep Creek Loop: In order to reduce delays in transporting students living on Deep Creek Loop, which remains closed at the north end from Peaceful Way to Highway 95, School District 101 will have a second bus running Deep Creek Loop beginning Monday morning.
Boundary County road update for Monday morning: As of Sunday evening, the following road issues can be expected for the Monday morning commute ...
March 24
Expect Highway 95 delays as slide area still unstable: The Idaho Transportation Department advised the Boundary County Sheriff's Office late this morning that they will reduce travel on Highway 95 near Mountain Meadows Road to one lane until the hillside which slid onto the highway last weekend can be deemed stable.

Readers lift NewsBF to a new milestone: At 10:06 p.m. Thursday, someone clicked a button on our Facebook page, and established News Bonners Ferry as the best liked local news source in Boundary County. We can't be sure who our 5,000th Facebook friend is, but we are glad you stopped by.
March 23
Highway 95 moving, Deep Creek Loop remains closed: As of 8 p.m. today, Highway 95 at mile 498.6 six miles south of Bonners Ferry remains down to one lane of traffic with flaggers after a major mud slide Tuesday evening. Deep Creek Loop, which was shut down not long after the slide, remains closed.
Gearing up for 15th CommUNITY breakfast
: The Bonners Ferry Rotary is pleased to announce its 15th annual CommUNITY Breakfast and Silent Auction, to be held from 7 to 10 a.m. Saturday, April 22, at the Valley Event Center at the Boundary County Fairgrounds.
Kootenai Tribe seeks aquaculture tech
: The Kootenai Tribe of Idaho is seeking to hire an Aquaculture Technician II, who will work in assisting in all phases of production of burbot at the Kootenai Tribe's Sturgeon and Burbot Hatchery in Moyie Springs.
March 22
Applegate's body recovered from river
: The body of a Bonners Ferry man who fell into the Kootenai River near Troy while scouting for wedding locations with his fiancé in December has been recovered by the Lincoln County Sheriff's Office.
Meet the second five DYW participants
:
Twenty of Bonners Ferry's most outstanding junior girls are taking part in this year's Bonners Ferry Distinguished Young Women Scholarship Program April 29 at the Becker Auditorium, and in each of the next three weeks, we'll introduce you to five more of the young women now preparing for "A Night at the Oscars."
Staying safe and healthy during and after a flood
: In the wake of several North Idaho communities experiencing flooding and anticipating more rain this week, Panhandle Health District (PHD) is reminding residents to stay safe and healthy during and after flood conditions.
Major mudslide closes Highway 95
: Boundary County was hit once again by a mudslide Tuesday evening that shut down travel on U.S. 95, this one the most significant since the major slides of 20 years ago. The hillside on the north side of the highway came down in a rush just south of Mountain Meadows Road near mile 498 at about 8:39 p.m.
Flood warning extended as more rain forecast
: The National Weather Service has extended its flood warning until noon Saturday as another round of rain is expected Thursday night and into Friday on ground that is too waterlogged to absorb more moisture.

Slippery history of the Ash Street hill: With all the mudslides occurring this year and in particular the slide off on the South Hill on Ash Street Saturday, the staff at the Boundary County Museum thought the folks of Boundary County might enjoy a "slip sliding away" history of how the South Hill arrived at its current predicament.
March 21
Fire chief responds to allegations: I am following up on the letter (Don't be fooled by county-wide fire district) that was sent out with all of the misinformation regarding Fire and EMS in Boundary County. By Tony Rohrwasser, Fire Chief, South Boundary Fire Protection District
Bonners Ferry City Council minutes, February 21
20 Mile Water under boil notice: The Twenty Mile Creek Water Association is under a drinking water advisory until further notice following depressurization of the water system caused by a water main break.
More News →
Letters & Opinions
U.S. Congressman Raul Labrador: Fresh off of an election that delivered a unified Republican government, the nation is in a position to finally see the realization of the party's biggest campaign promise — the total repeal of Obamacare. Last week, House leadership produced a bill that fell far short of that commitment.
Anonymous: It has come to my attention that certain people in authority are pushing for a county wide fire district. While this sounds great on its face, there are many problems with this plan.
More Letters →
Sports & Outdoors

Hayden Lake angler reels in the latest state record fish
: North Idaho angler Scott Kerns now holds the the Idaho catch-and-release record for Northern Pike. He caught a 44-plus inch Northern Pike while ice fishing on Hayden Lake in early March. The fish, weighing approximately 33 pounds, was a true trophy for any angler.
Spring chinook seasons set
: Idaho Fish and Game commissioners approved the spring chinook seasons and rules for the Snake, Clearwater, Salmon and Little Salmon rivers during its regular meeting Thursday, March 16, in Boise. Fishing will open April 22.

Fall will bring more elk tags, fewer mule deer
: Hunters will see fewer hunting opportunities for mule deer does in the fall, but more controlled hunts for elk, particularly cow elk. Idaho Fish and Game commissioners on Thursday, March 17 set the hunting seasons for deer, elk, bear, pronghorn, mountain lion and wolf. The rules will be available online and in print in mid April.
More Sports →
Obituaries
Lauretta Tase Walters passed away peacefully at the Boundary County Restorium on March 17, 2017. Services will be held at 11 a.m. Thursday, April 6, in the Bonners Ferry Funeral Home Chapel, Bonners Ferry, with private interment in Grandview Cemetery.
Tonya Lee Cokenour, June 13, 1965 ~ March 21, 2017
Gary Barrett Buehler, August 10, 1937 ~ February 28, 2017
More Obituaries →
Search News Bonners Ferry:
Loading
Social News

Merrill and Betty to celebrate 70th anniversary: Merrill Marcy and Betty Patterson were married March 30, 1947, in Naples, Idaho. Friends and family are invited to attend an open house in celebration of their 70th wedding anniversary at the Chic-N-Chop Restaurant in Bonners Ferry between 1 and 3 p.m. Saturday, April 1.

Garrek Dlug earns pilot's wings: Garrek Dlug, 17, is Bonners Ferry's newest private pilot. Garrek started training for his license last year through an Experimental Aircraft Association (EAA) Ground School Scholarship.
More Social News →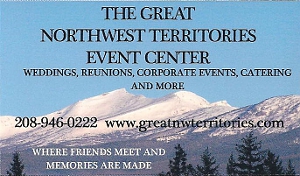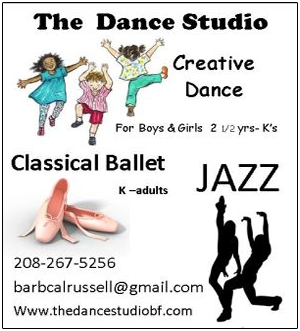 Events
Monday, March 27
Boundary County Quilts Beyond Borders Sew Day, 9 a.m. to 1 p.m., Boundary County Extension Office. To find out more, call Carol Jean Hubbard at (208) 255-6980.
Understanding Your Credit Score, 3 to 4:30 p.m., Boundary County Extension office, 6447 Kootenai Street, Bonners Ferry. To register, call (208) 267-3235.
Kootenai River Days Meeting, 5 p.m. Monday, in the Kootenai River Inn meeting room. All volunteers or anyone interested in being involved is welcomed to attend!
Thursday, March 30
Donkey Basketball, 6 p.m., Bonners Ferry High School Gym. Advance tickets are $8 adults, $6 students and $4 children, available at the high school office, tickets at the door $1 more. Proceeds benefit the high school athletic department general fund.
Lake Pend Oreille "State of the Lake" public meeting, 6 to 8 p.m., Ponderay Events Center, 401 Bonner Mall Way, Suite E, Ponderay. IDFG staff will give a presentation summarizing fisheries information and activities related to the Lake Pend Oreille fishery from the past year. Anyone interested in the Lake Pend Oreille fishery is welcome to attend.
Friday, March 31
DIY Greenhouse From Cattle Panels to Extend Your Gardening Season, 1 to 4 p.m., Boundary County Extension office, 6447 Kootenai Street, Bonners Ferry. Construct a very sturdy, low cost greenhouse using metal cattle panels and a plastic cover in this class. Adding shade cloth in summer can protect your plants from heat stress and reduce watering needs. The panels will also protect your plants from predation by deer. Cost is $5, call (208) 267-3235 to register.
BFHS Robotics Open House, 6:30 to 8:30 p.m., Boundary County Middle School Robotics Shop. Come see the team awnd meet this year's robot
Saturday, April 1
Free First Saturday at the Boundary County Museum, 10 a.m. to 2 p.m. Free admission sponsored by Paul and Sue Graves.
Badger Softball, 3 p.m., double header at Riverside.
Helping Hands of Naples People Helping People Fundraiser, 4 to 7 p.m., South Boundary Fire Station 1, Naples. All you can eat homemade ham feast with dessert, $7 adults, $5 kids 4-10, $25 for a family of five. Kids three and under eat free!
Gil Rivas live, 5 to 8 p.m., Kootenai River Brewing Company, 6424 Riverside Street, Bonners Ferry. For reservations or to find out more, call (208) 267-4677.
More Events →