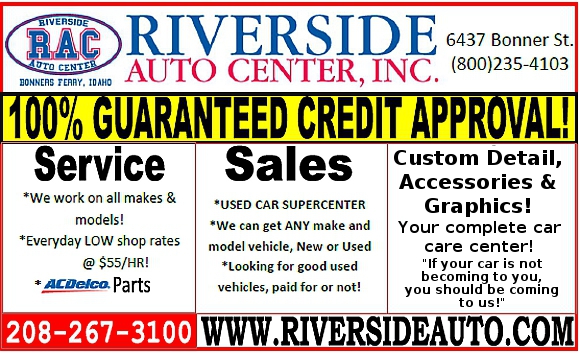 News
IDL asks for caution with outdoor fire use: Two-thirds of fires fought by the Idaho Department of Lands so far this year have been caused by people, not lightning. With fire season still in full swing and windy conditions presenting challenges for fighting wildfires across the state, IDL fire managers are asking the public to be extra cautious when working or playing in the outdoors so they do not accidentally start a wildfire.
Unemployment scam investigated: The Idaho Department of Labor is investigating a scam in which jobless benefit claimants – and possibly others – are receiving emails from an out-of-state firm called Unemployment Assist that request personally identifiable information to initiate or complete claims for unemployment insurance benefits.
IDFG license buyer info leaked: Idaho Fish and Game learned Friday that personal information for license buyers who began purchasing hunting and fishing licenses and tags prior to 2008 was potentially accessed by a breach of the online computer license sales system owned and operated by Active Network, a Texas-based company.
4-H and FFA Market Animal Sale champions: Here are a few highlights from the great Boundary County Fair Market Sale. Congratulations and thank you to all who showed, to all who bought, and to everyone who pitched in to bring off yet another great sale!
Online producer's guide to benefit local business: Are you a small farmer, hobbyist, or business owner in Boundary County? Would you like to be listed in a resource guide featuring our local suppliers? As part of our upcoming celebration of local foods, Boundary County Agricultural Extension Educator Dr. Kate Painter is producing an online guide to our local small businesses!
ISP to receive Freedom Award: The Idaho State Police has been named a recipient of the 2016 Secretary of Defense Employer Support Freedom Award, the nation's highest honor given to employers for exemplary support of National Guard and Reserve employees.
Fire weather watch issued for Saturday: Gusty winds and low relative humidity expected Saturday have prompted the National Weather Service to issue a fire weather watch in effect for North Idaho and eastern Washington from Saturday afternoon through evening.
Help make Howloween magic:
To my friends in the Bonners Ferry community, Can you join Second Chance Animal Adoption in making some Halloween magic for the children of Bonners Ferry while helping our community's homeless pets at the same time?
By Dr. Marty Becker
Zika virus shows up in North Idaho
:
A north Idaho woman over the age of 60 who recently traveled to Mexico is confirmed to have been infected with Zika virus, which can cause severe birth defects if infection occurs in pregnant women. This is the first reported case of Zika virus infection in the state.
Local horses die of West Nile Virus
:
Earlier this month, Panhandle Health District received notification of two dead horses testing positive for West Nile Virus in Boundary County. Both horses were unvaccinated. This is the first evidence of mosquitos potentially carrying West Nile Virus in Boundary County since 2014.

Local woman safe, sex offender in custody
:
Jada Ann Miller, Bonners Ferry, got quite a ride in the early morning hours of Tuesday, August 16, her 18th birthday, getting into a car in the parking lot of Super 1 Foods with Patrick Kennedy, who, she learned, was a "most wanted" sex offender with a warrant for his arrest in Mason County, Washington.
Wildfires smoke up region
:
Fires in northeast Washington have burned over 4,300 acres and destroyed more than 30 homes while blanketing much of North Idaho in a haze of smoke in recent days. In Montana, nine active fires have burned more than 35,000 acres, in Idaho, there are 10 active fires burning in the Boise, Nez Perce-Clearwater, Salmon-Challis, Caribou-Targhee and Sawtooth National Forests as of Tuesday morning, with 110,983 acres burned.

The Bridge:
There were a great many things we youngsters of the baby boomer generation had to learn about driving. Some things we had to learn about do not even exist on today's autos. For example, there was a wee button on the left side of the driver's floor board.
A tale of North Idaho by Mike Ashby
More News →
Letters & Opinions
Governor C.L. "Butch" Otter: As students start a new school year, they and their families should be confident that Idaho is focused on providing the opportunities and support they need to learn and achieve. Our five-year plan for improving education in Idaho is well underway, and recommendations from the Task Force for Improving Education are being deployed in schools and districts across Idaho.
U.S. Congressman Raul Labrador: One of the best things about my job is meeting young people committed to improving themselves and their communities. Last Tuesday, we presented Congressional Award medals to six North Idaho students at a ceremony in my Coeur d'Alene office.
More Letters →
Sports & Outdoors
Leftover deer, elk tags going on sale: Approximately 156 deer and 161 elk controlled hunt tags not issued during the recent second drawing for deer, elk, pronghorn and black bear will go on sale first come, first served August 25 at 11 a.m. Pacific Daylight Time.
Controlled hunt results now online: Hunters who applied in the second controlled hunt drawing for elk, deer, pronghorn, and fall black bear can check online to see whether they were successful in the recent computerized drawing.
More Sports →
Obituaries
David Russell "Limey" Hall, 70, Naples, passed away August 16, 2016. A memorial service will be held at 11 a.m. Saturday, September 3, at the Bonners Ferry Funeral Home.
Laura Jeanne LaChance, September 11, 1924 ~ August 15, 1926
More Obituaries →
Search News Bonners Ferry:
Loading
Weather
Social News
Akalia Fayte Olson born: Akalia Fayte Olson, the daughter of Shelby Shelton and Dustin Olson of Bonners Ferry, was born at Bonner General Health in Sandpoint at 6:22 p.m. Tuesday, August 9.
Local students on U of I dean's list: The University of Idaho has announced the 2016 spring semester dean's list, including 10 Bonners Ferry students.
More Social News →
Schools Information
First day of school is Tuesday, September 6
Superintendent Scoop:
Supt. Gary Pfleuger, August 23
BCMS News:
Principal David Miles, August 15
Local Government
Boundary County:
Commissioners Minutes, July 18
Boundary County:
Commissioners Minutes, July 25
Boundary County:
Commissioners Minutes, Aug 1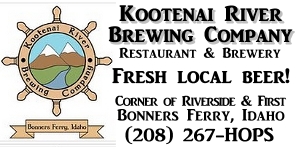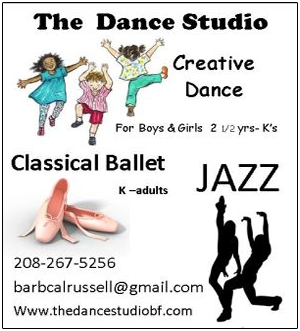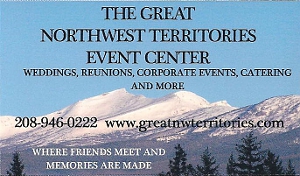 Events
Tuesday, August 30
Pre-registration for classes at Boundary County Middle School.
Wednesday, August 31
Transition Day for new 6th graders entering Boundary County Middle School, from 8:00 a.m. until 11:30 a.m.
Thursday, September 1
Pre-registration for classes at Boundary County Middle School.
Friday, September 2
First home football game of the season, BFHS vs Lakeside, kickoff is at 7:00 p.m. at the high school football field.
Saturday, September 3
Free Day at the Museum, 10 a.m. to 4 p.m., 7229 Main Street, Bonners Ferry. Free admission for a step back in time, thanks to Friends of the Museum and sponsors for the day Dave and Dottie Gray.
Monday, September 5
Labor Day, national holiday.
Friday, September 9
The third annual Friends of Mirror Lake two person golf scramble, 1 p.m., Mirror Lake Golf Course. Friends of Mirror Lake is a volunteer group that raises funds to benefit Junior golf and ongoing golf course improvements. To find out more, call Mirror Lake Golf Course, (208) 267-5314.
More Events →