Boundary County News
Home
Sports
Social
Obituaries
Events
Letters
Looking Back
Health Jewels
Stitch in Time
March 6
-- Heavy sloughing on District 2 Road --
An area resident stopped a sheriff's Deputy on District 2 Road near the county ballparks at about 2:45 p.m., and as he watched, he reported heavy sloughing on the hill leading up to the Union Pacific Rail line. At his request, U.P. has halted rail traffic on the line until the situation can be assessed.
-- NIC Bonners Ferry Center closed --
The North Idaho College Bonners Ferry Center at 6791 Main Street is closed today Thursday, March 6 due to flooding. All classes and tutoring sessions as well as the center are closed. At this time, it is unknown if the center will be open on Monday, March 10 (the center doesn't open on Fridays). More information will be released as it becomes available.
-- Roads flooded around county --
Fleming Creek Road in Boundary County is closed from the top of the hill to the District 5 Road due to severe flooding, with several homes cut off by the rising water, and flooding problems are being reported on roads throughout the county, though no others have been closed as yet. Motorists are warned not to attempt to drive through flooded areas. County commissioners will be considering a disaster declaration due to the flooding this morning.
March 5
Court records and sheriff's log
March 4
-- Bomb threat at high school --
9:11 a.m. March 4: Here we go again ... emergency crews are responding to Bonners Ferry High School for a report of "one of the usual" incidents, yet another bomb threat. Students are being evacuated.
March 3
Area-wide flood watch issued: An area wide flood watch has now been issued on the heels of the region's most severe snowstorm of the season. Temperatures are now expected to warm and the snow turn to rain, creating the possibility of flooding along area rivers and streams though the end of the week.
-- County public schools closed --
Boundary County School District 101 Schools are closed today due to snow; school transportation supervisor Bill Irwin said county crews have not yet been out and county roads are treacherous.
March 2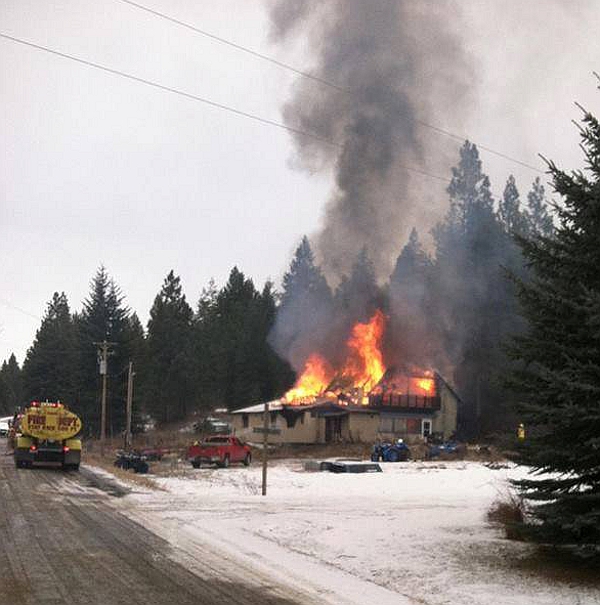 'Ranger Bill' to rebuild after fire: Bill McIntosh, known as "Ranger Bill" by many for his years working with the U.S. Forest Service part time keeping up the Snyder Guard Station, doesn't yet know how, but he says he is planning to rebuild after fire destroyed his Camp Nine home Friday.
March 1

Meister to Walk Out of Darkness: Leah Meister, Bonners Ferry, will be joining with hundreds of people to walk 18 miles through the night in the Out of the Darkness Overnight to benefit the American Foundation for Suicide Prevention on June 14-15.

Donna Nystrom out of this world! Bonners Ferry High School is ecstatic to announce the awesome Donna Nystrom as the esteemed classified employee of this lunar cycle, or, for those of you more down-to-earth, as Boundary County School District 101 Classified Employee of the Month.

Cavender coming home for recital: For students graduating from the University of Idaho with a performance major, it is customary to put on a Senior Recital in Moscow. Never being one for custom, Chloe Cavender wanted to add a new dimension to the event and put on a recital in her hometown of Bonners Ferry.
-- Badger boys fall --
After leading at the half, it has been reported that the Badger Boys lost their opening state playoff game to Filer, 42-32. We wish the Badgers and all Badger fans who made the trip a safe trip home.
Watch upgraded to winter storm warning: The winter storm watch issued by the National Weather Service yesterday has been upgraded to a winter storm warning, effective from 4 a.m. Sunday through 4 p.m. Monday, meaning confidence in the threat of nasty weather has increased.
February 28
Work week expected to start snowy and cold: Cold artic air is expected to spill down into the region over the next 24 hours, and a wall of Pacific moisture is expected to move up and meet it, sparking a bout of unsettled weather that could begin as early as tonight and get progressively worse into the beginning of next week.
-- House fire reported on Camp Nine Road --
11:40 a.m.: Emergency crews are responding to a house fire reported by a passerby on Camp Nine Road. If traveling in the area, please yield to emergency traffic. 11:55 a.m.: Deputies are on scene and report that this is an active fire and that all occupants are safely out of the home. Please stay clear of the area.
12:31 p.m.: Camp Nine Road is now reported as clear though crews are still on scene.
-- NOT AN EXERCISE --
11:05 a.m.: County roads are reported to be getting extremely slick and motorists are advised to use extra caution. City, county and state road crews are working, but road and weather conditions are making travel hazardous.
-- Train vs. vehicle collision near Naples --
10:25 a.m. Feb. 28
Emergency crews are on scene at a vehicle vs, train collision at the Burlington Northern Railroad crossing on Deep Creek Loop near Naples. Initial responders are reporting that four rail cars are on their side, with no leakage noticed though the train is reported to be carrying a noxious chemical. A command post is being established at Naples elementary. There are multiple injuries reported. People are advised to stay clear of the area.
11:17 a.m.: The Naples training exercise has officially concluded.
This is a training exercise
February 27
Naples to be site of training exercise: The Boundary County Office of Emergency Management, in conjunction with the Idaho Bureau of Homeland Security, will be hosting a full scale training exercise on Friday in and around the Naples School.
Penguin Plunge draws nigh: As the Olympics play out on television, you have the opportunity to participate in the support of Special Olympians by participating in the Penguin Plunge at 11 a.m. March 8 at the Search & Rescue Waterways building on Riverside Street.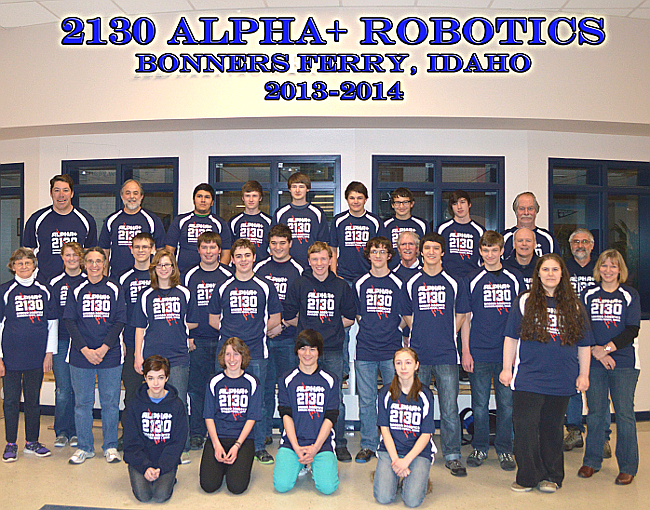 BFHS robot bagged and tagged
:
Bonners Ferry High School's FIRST Team 2130 Alpha+ has finished building this year's robot! By midnight of February 18, we had our robot in its bag, ready for competition, where we can no longer work on it.
By Derek Reynolds

'Out of Kilter' takes to the interwebs: Thanks to the technical prowess of his son, Heath, the wit and wisdom of one of Boundary County's most prolific yet warped writers is no longer confined to ink and paper, but available to family, friends and strangers around the world via his new and charming blog, http://outofkilteronline.wordpress.com.
Central committee invites GOP candidates: The Boundary County Republican Central Committee has extended an invitation to all Republican candidates seeking to serve the Idaho public in this year's elections to attend their monthly meetings and meet our local voters.
Local man expected to get nod as new police chief: After a nation-wide search to name a new Bonners Ferry Chief of Police, Mayor Dave Anderson is expected to once more request approval of someone right in our own back yard when the city council meets on Tuesday.

Joshua Kirk to be remembered at Boston Marathon: Megan Gavin-Kirk, the wife of Sergeant Joshua Kirk, Bonners Ferry, who laid down his life while serving in Afghanistan in 2009, is dedicating her third Boston Marathon to her late husband's memory and working to raise funds for the Maine Run for the Fallen.
-- Badger boys in district play tonight --
The Badger boys basketball team travels to Timberlake to take on the Tigers at 7 p.m. tonight in the opening round of the Intermountain League Championships. Please plan to go cheer them on!


Go, Badgers!
Bee Fit Studio now at Naples: Bee Fit Studio, Pam Hittle's Zumba palace in Boundary County, now boasts a new location and more space to dance and have fun on your way to fitness, having moved from their former location on McCall Street in Bonners Ferry to the Naples Elementary School gym.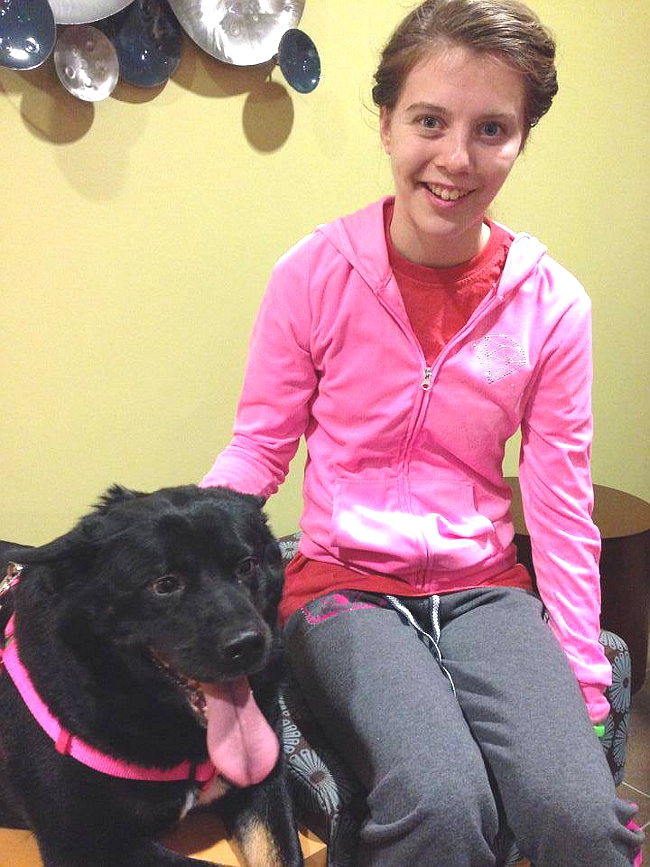 Special visitor for Kelsey on Wednesday
:
The family of Kelsey Shutes, 18, who is recovering from serious brain trauma at Kootenai Medical Center after a two vehicle collision February 9, sends out thanks to everybody for praying for Kelsey's left arm, because she was able to move it Wednesday, which was special in another way as well.
February 26
Court records and sheriff's log
February 22
Winter weather advisory to start week: Commuters can expect a snowy start to the coming work week as the National Weather Service, Spokane, has issued a winter weather advisory in effect in North Idaho and eastern Washington from 4 a.m. Sunday through 4 a.m. Monday and calling for as much as five inches of new valley snow.
February 19

Pro X invites entire business community to seminar: Jeff Brubaker, owner of Pro X Home Center at Three Mile in Bonners Ferry, knows opportunity when it comes knocking, and he is absolutely certain that his staff and employees will each benefit greatly when internationally-acclaimed psychologist, consultant and motivational speaker Bill Truby visits Bonners Ferry later this month to share his skills, experiences and insight.

District 1A to get new face: A ten-year triumvirate in North Idaho state politics will come to an end, as Eric Anderson (R) Priest Lake, recently announced that he will not seek a fifth term as Ditrict 1A representative so that he can focus his efforts full time on fighting the spread of invasive zebra and quagga mussels in northern Idaho waters.
Senators oppose Medicare Advantage cuts: A bipartisan coalition of forty senators, led by Mike Crapo (R-Idaho) and Charles Schumer (D-New York), have written the Centers for Medicare and Medicaid Services (CMS) to express concern with additional cuts to Medicare Advantage in 2015.
February 18
My apologies for 'falling down' on the job: A little over a week has gone by since this site was last updated, and though I begged and pleaded, the EMTs who came to give me a ride to Boundary Community Hospital Sunday evening to allow a me a minute to post notice to let readers know what was going on went unheeded.
Archives