Boundary County Events
Home
Sports
Social
Obituaries
News
Letters
Classified Ads
Looking Back
Health Jewels
Stitch in Time
Sunday, September 28
A Farewell Reception for Deacon Joe and Lorraine Nicholas will be held on Sunday, September 28, following the 9:00 a.m. Mass, at approximately 10:15 a.m., in St. Ann's Parish Hall, 6712 El Paso Street. All their friends are welcome.
Saturday, October 4
The Boundary County Historical Society is sponsoring a Historical Walking Tour of the old section of Grandview Cemetery on October 4. Guides from the Historical Society will share information highlighting some of Boundary County's founders and pioneers, along with interesting headstones and monuments at the cemetery.

This event will be Saturday, October 4 at 1:00 p.m. Those wishing to attend should pre-register at the Museum. Registration cost is $5 per person. On the day of the tour, gather at the Cemetery gates between 12:30 to 12:55 p.m The tour will begin at 1:00 p.m.

For more information, call the Boundary County Museum at 208-267-7720.
October 4, 1:00 - 4:00 p.m. at the Chic-n-Chop: 80th birthday party for John Alt.
Stop by and wish him a happy birthday. (Sponsored by: Linda Alt)!
Tuesday, October 7
"Coats for Kids" at Valley View Elementary School. Kids who need coats for the winter (or other winter items, such as gloves, hats, boots, etc.), can stop by during regular school hours with an adult to choose winter clothing items. For more information, contact RaNae Barker at Valley View, 267-5519.
The Boundary County Republican Central Committee is sponsoring a "Meet and Greet" on Tuesday, October 7, at 6:00 p.m. at the Valley Event Center at the Fairgrounds. Stop by to meet the Republican candidates in Legislative District 1 and Boundary County.
Come and meet the candidates in our area for Idaho State Senate, Idaho House of Representatives, and Boundary County Commission. The candidates will be there, and you are invited to attend, ask questions, and get to know them. This event will be held at the Kootenai River Inn, and runs from 6:00 p.m. til 9:00 p.m. Doors open at 5:00 p.m. Refreshments will be available. For more information, contact Rick Braun at 208-267-7514.

To see our news story about this event, click here.
Thursday, October 9
The film Consider the Conversation will be shown at the Bonners Ferry Senior Center on October 9, from 6:00 p.m. til 8:00 p.m. This film is presented by Bonner General Health - Community Hospice.

Inspired by personal experiences with the loss of family members due to chronic illness, this film was developed to discover what it means to die in 21st century America. The film includes "on the street" conversations and personal interviews. The producers of this film found that most people find it extremely difficult to communicate about and prepare for the end of life. Through their experiences, they share: this is not a
story about death; it's a film about living life to its fullest up to the very end.

Consider the Conversation does not provide any particular answers; rather, it offers the questions that activate our own exploration so that we might discover answers for ourselves.
Saturday, October 25
The fourth annual Night for the Museum fundraising dinner will be held at the Boundary County Museum on Saturday, October 25, beginning at 5:30 p.m. This event is the major public fundraiser for the Museum and will consist of a buffet dinner catered by The Rusty Moose, a live auction, and raffles. All proceeds go to support the Museum. Tickets are $20 each and are available at the Museum, The Rusty Moose, or by calling John Standal at 267-9677. Advance tickets only, and seating is limited.
Tuesday, November 4
Election Day. Polls are open from 8 a.m. until 8 p.m.
Tuesday, November 18
Bonners Ferry Community Blood Drive, 11 a.m. to 5:30 p.m., Mt. Springs Church, 6789 Main Street. Schedule an appointment at www.inbcsaves.org or call 1-800-423-0151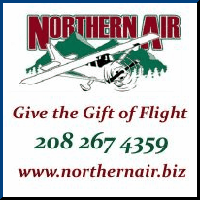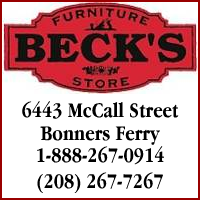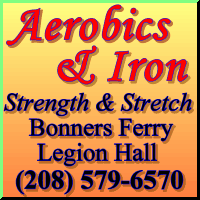 News Bonners Ferry
welcomes and publishes notices of upcoming events in our community, be it a meeting, a reunion, a party or a happening ... if it's something you'd like everyone to know about, we'd like to know so we can help spread the word! Events listings are always free ... but we appreciate your ad support to keep us publishing and to better promote your event!

To list an event, email publisher@newsbf.com or mail to

News Bonners Ferry
P.O. Box 1640
Bonners Ferry, ID 83805

with the date, time, location and a brief description of the event. Please include contact information so we can verify your listing ... to find out more about putting us to work promoting your event, click here!