Boundary County Events
Home
Sports
Social
Obituaries
News
Letters
Classified Ads
Looking Back
Health Jewels
Stitch in Time
Note: The Boundary County Board of Commissioners meets from 9:00 a.m. til 5:00 p.m. each Monday and Tuesday.
Saturday, June 25
Kootenai River Run
Sunday, June 26
Annual Friends of the Restorium Community Barbecue will be Sunday, June 26 from 11:00 a.m. until 3:00 p.m. at the Restorium. Adults $7.00, ages 4-11 $4.00, family $20. Continuous musical entertainment. Silent auction. Tours of facility available. All proceeds benefit the residents of the Restorium. Come meet your neighbors, enjoy good food, support our seniors who call the Restorium "HOME."

Further information, contact Judy Dirks 267-3859 or judydirks@meadowcrk.com.
Friday, July 8
Rotary Club of Bonners Ferry will sponsor the Rotary Wine Walk on July 8 as part of the Kootenai River Days.
Saturday, July 8-9-10
Kootenai River Days. This county-wide event includes te PRCA Rodeo, Main Street party with music and dancing, Crazy Days Sales at local merchants, and more.
Monday, July 11
The Boundary County Republican Central Committee will meet on July 11, rather than the first Monday due to the holiday on the 4th. 6 pm at Mugsy's.
Saturday, September 17
The Bonners Ferry Rotary Club is sponsoring its 14th annual Kootenai River Bicycle Ride on Saturday September 17. Registration for the Ride is now open on the ride web site at http://www.kootenairiverride.com/ .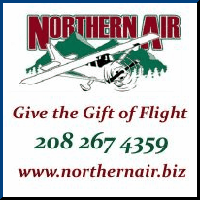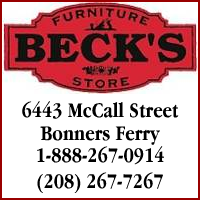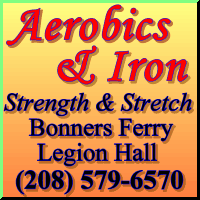 News Bonners Ferry welcomes and publishes notices of upcoming events in our community, be it a meeting, a reunion, a party or a happening ... if it's something you'd like everyone to know about, we'd like to know so we can help spread the word! Events listings are always free ... but we appreciate your ad support to keep us publishing and to better promote your event!

To list an event, email publisher@newsbf.com or mail to

News Bonners Ferry
P.O. Box 1640
Bonners Ferry, ID 83805

with the date, time, location and a brief description of the event. Please include contact information so we can verify your listing ... to find out more about putting us to work promoting your event, click here!
Thanksgiving Day.