Sports & Outdoors
Home
Obituaries
Social
Events
News
Letters
Looking Back
Health Jewels
Stitch in Time
Busy week for Badger girls: It sure has been a busy week for the Badger softball team! With seven games in the past six days they have earned a well-deserved day of rest on Sunday.

Kelly's Excavating wins championship: The Boundary County Volleyball Association finished their season with a round robin tournament and in a close competition between the top three teams, Kelly's Excavating won the 'A' League championship.
Badger Pride ...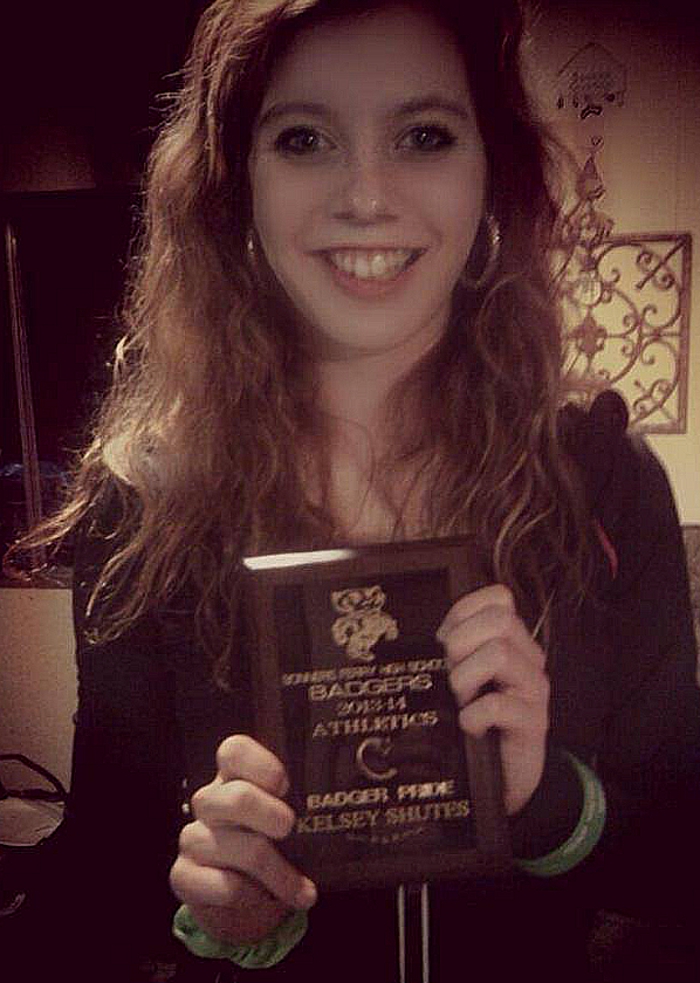 Though she couldn't compete with her fellow cheerleaders at state due to injuries from a car crash the night the team earned their state berth, the team presented her with a beautiful Badger Pride plaque for her indomitable spirit following their state performance. Kelsey and her parents were able to attend state, but they're back home and Kelsey is hard at work in rehab to gain back what she lost.
Lady Badgers take first win of the season: The Badgers varsity girls softball team travelled to face Sandpoint's varsity team in a double-hearer Tuesday evening, falling dismally in the opener but roaring back to win game two 7-3 and their first win of the season.
Badger wrestlers keep tradition alive: The Bonners Ferry Wrestling Program is in full swing for the spring season, with wrestling Freestlye and Greco-Roman in several tournaments over the last couple of weeks.
Little League tryouts this week: Little League tryouts will be held from 5 to 7 p.m. Friday, March 28 and from 9 a.m. to noon Saturday, March 29, at the west end of the fairgrounds ball fields. Please be at the batting cages, located near the parking lot of the old downtown mill, if your child plans to play this year in any group other than mini-minors.
Coaches looking to build lacrosse program: Are you looking for an exciting new spring sport? Coaches John Niewieroski and Brandon Glaza are looking to start a new lacrosse team in Bonners Ferry for boys in grades four through eight.
JV girls have good first outing: The Badger's JV softball team played a double header Thursday, March 20, against the Post Falls Trojan's C-team and did very well for their first game. By Sam Schneider
B-run steelhead restrictions lifted: The Idaho Fish and Game Commission voted unanimously to lift the restrictions on harvest of "B-run" steelhead on the Clearwater River for the remainder of the 2014 season effective immediately. The decision was made during the commission meeting on Thursday, March 20, 2014.
IDFG Commission adopts 2014 rules: The Idaho Fish and Game Commission Thursday, March 20, adopted the 2014 seasons for deer, elk, pronghorn, black bear, mountain lion and gray wolf, as well as seasons and limits for Spring Chinook Salmon as proposed by Fish and Game biologists.
Bound for state ...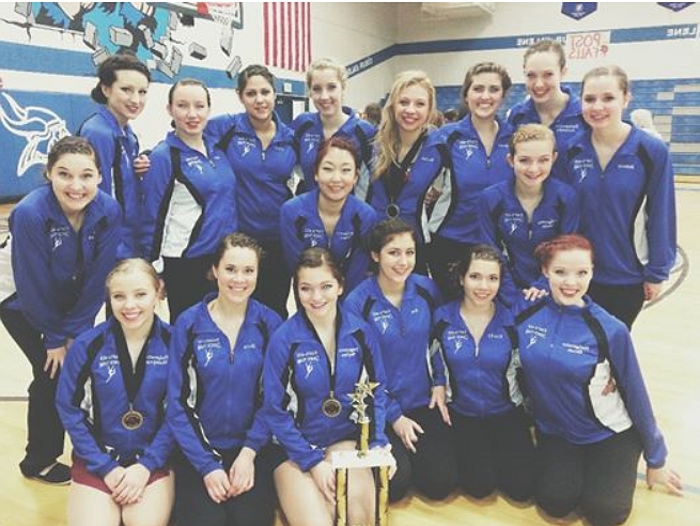 The Bonners Ferry High School Dance Team will also be traveling to the Idaho Center in Nampa Friday, where they will compete in four different dance categories ... GO, BADGERS!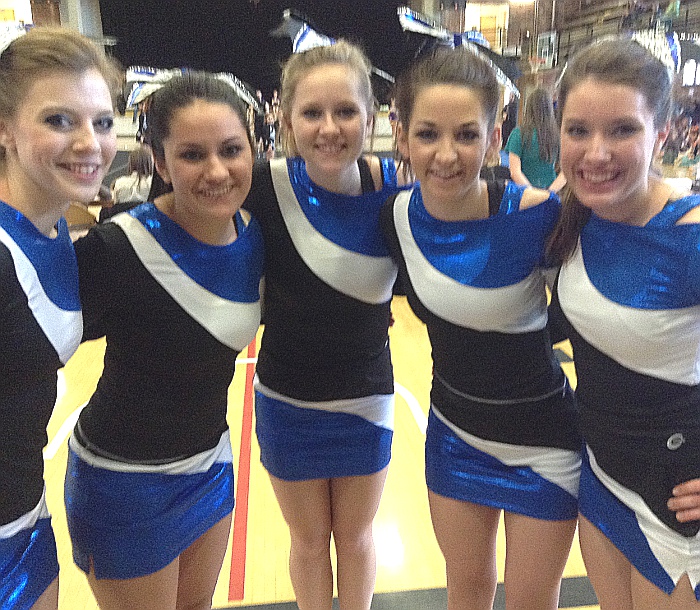 The Bonners Ferry High School Cheerleaders will be heading to state competition Friday, March 21, at the Idaho Center in Nampa. The Badgers will be competing in three divisions; 3-A All Girl Show Routine, Group Stunt, and Pom Routine. They are very hopeful that teammate Kelsey Shutes, recovering from injuries sustained in a car crash the day she and her team won district and the state berth, will be able to attend and watch. The community's prayers and support are appreciated.
Senior fitness leaders wanted: Do you want to reduce your risk of falls? Stretching and bending your arms and legs with a crowd of happy people can help you reach that goal. Panhandle Health District (PHD) coordinates a group of volunteer leaders who teach Fit and Fall Proof classes.
Badger boys off to state: The Bonners Ferry Badger boys basketball team earned a trip to state Thursday evening, traveling to Timberlake and downing the Tigers 36-33 in a loser-out game decided at the free throw line with only 35 seconds left on the clock.
-- Badger boys open district play tonight --
The Badger boys basketball team travels to Timberlake to take on the Tigers at 7 p.m. tonight, February 27, in the opening round of the Intermountain League Championships. Please plan to go cheer them on!
Go, Badgers!

Bateman tops in Elks Hoop Shoot: Trey Bateman, 8, won the Elks Hoop Shoot Northern Competition in Kellogg last Saturday. Trey hit 23 out of 25 free throws to win the 8 and 9 year old division. Trey also earned top shot honors by hitting the most free throws in all age groups. The district competition hosted the best free throw shooters in North Idaho.
Archives