Precinct Committeeman, Republican
Larry DeVore, BF/Kootenai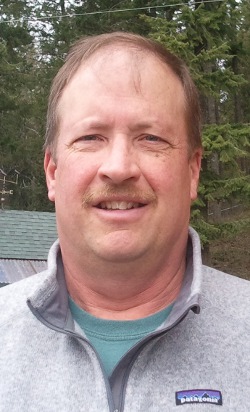 Tim Dillin, Copeland:

Tim Dillin was born and raised in Boundary County, attended Mt. Hall Elementary, and graduated from Bonners Ferry High School in 1977. He served four years in the U.S. Air Force and was honorably discharged in 1981. He's worked on the family farm from 1981 to present. Dillin joined the Washington Air Guard in 1982, and retired in 2000. He was Director/President Boundary County Grain Producers from 1992-2008. From 2004-2008 he served on the Idaho Grain Producers Executive Board, and served as President in 2007. He served as a director for Idaho Grain Producers on the boards of the National Barley Growers Association and the National Association of Wheat Growers. In 2010, he was appointed by Governor Butch Otter to the Idaho Barley Commission, where he is currently serving as chairman. He is also on the Boundary County weed board and the County NRCS board. He said he is seeking the position of Copeland Precinct Committeeman because he feels the needs and views of most Republicans are not being met by the current committee. If elected, he said he will work to ensure that the voters voices are heard, not the voice of a select few from across the state.
Donna Standley, Copeland:

Donna Standley and her late husband, Dale, owned a farm in northern Boundary County since the mid 1970s, and Donna has lived near Porthill since the mid 1980s. Her main goal as precinct committeeman for the Copeland Precinct is to contact voters and keep them abreast of changes in election law and to provide reminders of voting dates for all eligbile voters.
Terry Capurso, Moyie Springs: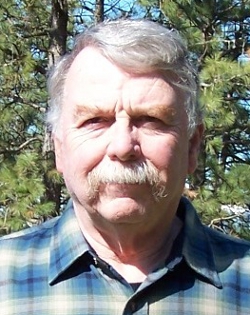 My name is Terry Capurso and I am running for reelection for the position of Republican Precinct Committee person in the Moyie Springs precinct.
I have been a resident of North Idaho for 15 years, the last six in Moyie Springs.
The precinct committee person is an often overlooked and misunderstood job.
It is, in fact, the foundation of any political party and a basic element of our representative form of government. The precinct committee person is the direct interface between a political party and the voters. The many functions of the committee person includes candidate and voter information interaction, to elect party leaders from the county up to the state level, fund raising, actively staying involved with elected officials and legislation, developing party rules and platforms, and replacing elected officials who leave their position because of death or resignation.
I have been actively involved in this process for a number of years. I stay engaged with the issues daily, all on a completely volunteer basis, with no compensation.
I have developed a great relationship within the Republican Party structure and would like to continue. On Tuesday, May 15, I would appreciate your vote to retain my position as Precinct Committee Person in Moyie Springs.
Mr. Capurso can be reached at (208) 267-6506, or by email at tcapurso1952@gmail.com.
Robert Pluid, Moyie Springs
Walter Burrow, North Bonners Ferry
David Jurgensen, North Bonners Ferry
Ken Carter, Naples
Chris Ketner, Naples
Linda Alt, Valley View: As your current Republican precinct person, I am asking for your vote in the May 15 primary election.

I was born and raised here in Boundary County, actually not far from where I now live. My dad was a World War II Veteran and worked as a logger from the time he was discharged from the Army until his untimely death in a logging accident. My mom was a stay-at-home mom who took care of her family, helped neighbors in need and kept busy with church activities. She is now 86 and still stays active.

After attending the University of Idaho, I met and married my husband, John, here in Bonners Ferry. We raised three sons on a farm with beef cattle and hay while we both worked full time. We also have had a small business for over 40 years.

Many years were spent attending extracurricular and school activities supporting all the kids in those activities. We are now enjoying retirement, still farming and working in our business.

Being a member of the Boundary County Republican Central Committee has been a learning experience. Previously, I was not aware of the importance of that committee.

However, I found I was not in agreement with many of the decisions made by this committee.

One of the purposes of the Central Committee is to work to get Republican candidates elected or re-elected. This group did not support those candidates in the last general election.

Although I support the local school levies, I do not believe that should be a partisan issue. Yet the committee voted to campaign against the last levy.

The Presidential caucus enacted by the State GOP was another area on which I disagreed.

Since this was the first year, many people were unaware of the requirement to sign a form stating their party affiliation.

Another problem was that the individuals' votes were not private as before.\

None of our county residents serving in the military or attending college out of the area were able to vote.

Since my husband and I were on a group trip to Washington, DC, at that time, we were unable to vote. No absentee ballots for that.

Another important duty of the committee is to select three names to present to the county commissioners in the event an elected official cannot complete his/her term in office.

The only way to change the committee is for all concerned Republican voters to show up at the polls on Tuesday, May 15, between 8 am and 8 pm.

Your vote for me will be greatly appreciated, as I am concerned about the interests of our local citizens.
Rick Dodd, Valley View