Shook Twins coming home for Thanksgiving
October 25, 2012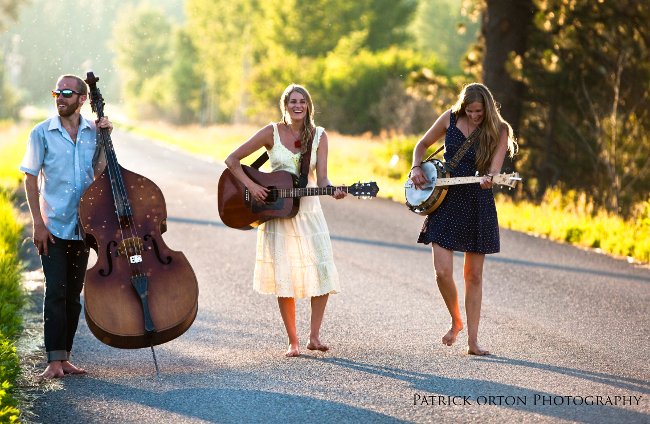 The Shook Twins, (l-r) Kyle Volkman (not a twin), Katelyn Shook and Laurie Shook will be coming home for Thanksgiving, and they'll be playing two local shows, one in Bonners Ferry.
While they're called twins, the Shook Twins are actually a trio, and the actual Shook twins, Sandpoint natives Laurie and Katelyn Shook, are coming home for Thanksgiving, and bringing along the third member of their band, Kyle Volkman.

While here, they'll be performing two shows, one at the Pearl Theater in Bonners Ferry at 7:30 p.m. Friday, November 23, and again at the Panida Theater in Sandpoint at 7:30 p.m. Saturday, November 24.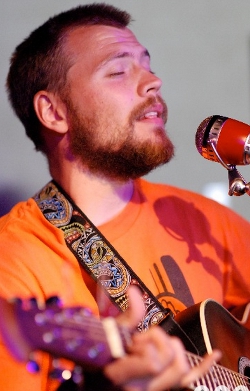 Justin Lantrip

Songwriter Jusin Lantrip will open for the Shook Twins at the Pearl.

The Shook Twins, now working out of Portland, Oregon, have been touring the western states for the past yer behind their 2011 release, "Window."

While they'll perform as a trio at the Bonners Ferry Show, those who attend the Panida show will enjoy their performance as a full band, as they'll be joined by Portland musicians Russ Kleiner of the Tony Furtado Band on drums and Anna Tivel on violin. Anna and the Underbelly will open the Panida show.

"We're thrilled to introduce our hometown friends and family to our full band," Katelyn said, "Thanksgiving weekend always feels like a reunion and we really hope friends and family will want to reunite with one another at our show."

The whole family is welcome at either show.

Tickets for the Pearl show are $15 in advance or at the door; advance tickets are available at Bonners Books and Mountain Mike's. Advance tickets to the Panida show are $12, available at Pedro's and Eichardt's Pub. Tickets at the door are $15. To find out more, visit http://the-pearl-theater.com/Welcome.html or www.panida.org.

"We really hope to make this an annual event,: Laurie said. "We are small-town girls, greatly influenced by water, nature and family. All things that are Sandpoint to us. We are proud to be from this beautiful place."

You can find out more about the Shook Twins, hear their music and buy their CDs on their website, www.shooktwins.com, or follow them on Facebook, www.facebook.com/shooktwins.

Questions or comments about this article? Click here to e-mail!