We need the joy that Christmas brings
December 24, 2012
By U.S. Congressman Raul Labrador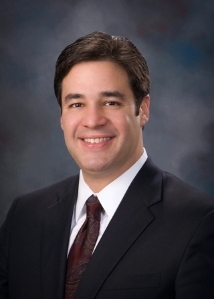 This is the time of year we gather with our loved ones to share the joy of the season. Many of us have long-held traditions such as singing Christmas carols with friends or taking our children and grandchildren to see Santa. We meet at the table for Christmas dinner and exchange gifts with one another.

Of course, for many of us there is a deeper meaning that makes the season even more special.

This "spirit of Christmas" is more than Santa Claus, it is more than the Christian traditions and extends to those of all faiths, bringing us closer together and helping us focus on the good in life.

We live in a world that needs the joy that Christmas brings.

Last week in Newtown, Connecticut, the peace of the Christmas season was shattered by an unspeakably evil act. A heartbroken nation was reminded of the need to hold our children close and tell our families how much we love them while we still can.

The cruel loss of such innocent lives casts a shadow that reminds us how precious and fragile life is. Especially with our hearts so heavy, we can be grateful for the blessings of home and family.

The tradition of giving gifts at Christmas should remind us to think of how we can be of service to others. This season brings our families together. As we perform acts of kindness and remember all that we have been given, it becomes a bit easier to deal with life's challenges.

This season is a time to reflect on the past year and look to the new one with a new perspective. That perspective will help us when we set goals for the New Year. It will strengthen our resolve and we will be better prepared for the year ahead.

I am humbled by the opportunity you have given me to represent you in Congress these past two years. I look forward to representing you during the next session of Congress. My desire is that the spirit of goodwill we experience this Christmas season will continue with us throughout the next year.

I wish you all a safe and merry Christmas and a happy New Year.
Questions or comments about this letter? Click here to e-mail!