Police looking for man over NIC threats
September 18, 2012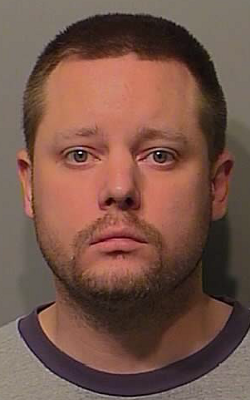 Patrick R. Budig

Coeur d'Alene Police officers responded to the North Idaho College Campus at 7 a.m. Monday in reference to a possible threat made by a male student. Officers learned the student, identified as Patrick Ryan Budig, 33, Spokane, made a statement on September 14 to a disability counselor that was a veiled threat.

The counselor said Budig was upset over a discipline issue and referenced "Columbine" in his statement. The counselor was concerned Budig might try to do harm to NIC students and faculty.

Today Budig was expected back on campus for a 10 a.m. class. Throughout the day detectives had reliable information that Budig was in Spokane. Out of caution numerous officers from the City and the Sheriff's Department spent the majority of the school day on campus, and had every entrance and exit covered in case Budig arrived.

Due to no imminent threat the campus was not locked down or evacuated. Patrick Budig is currently wanted in Washington for third-degree assault with a weapon. He has prior arrests for intimidating a judge, forgery and multiple assaults.

Coeur d'Alene Detectives are currently working with Spokane law enforcement agencies to locate Budig. Those agencies are actively searching for Budig in their jurisdiction.

Budig is 5'11, 180 pounds with brown hair and blue eyes.

He has two vehicles he is known to drive, a silver 2006 Mini Cooper with Washington plates AET8942 and a maroon 1999 Dodge Dakota with Washington plates A02456L or B15094V

If anyone has information on the whereabouts of Budig they are asked to call 911 immediately.

Questions or comments about this article? Click here to e-mail!