Do you know who's running for president?
October 10, 2012
By Mike Weland
Publisher



Many Idaho voters are going to be surprised when they go to fill out their ballot in the upcoming general election that the race for President of the United States is not just a two man race.

Listening to most media, you only hear of two contenders, incumbent Democrat Barack Obama and Republican challenger Mitt Romney.



Enough ink has been spilled on the two to wipe out an average-sized forest, and though my ink is digital, I won't waste any more here.

Getting your name on a state ballot for national office, particularly the presidency, is not an easy undertaking, and it seems wrong that the mainstream media all but pooh-poohs these candidates' effort by omission even though their odds of winning are astronomical.

Perhaps part off the reason their chances are so slim is because the media ignores them, denying voters the chance to know all of their options.

With that, allow me to introduce to you, in order of their appearance on our state's 2012 general election ballot, the other four. All material and images were gleaned from these candidates official web sites, and the URLs are included so that you can, if you'd like, learn more about the choices very few journalists have told you about.


Justice Party candidate Ross "Rocky" Anderson ... on the ballot, he's listed as Independent.

Ross "Rocky" Anderson was born in Logan, Utah in 1951. His parents, Roy and Grace Anderson, both worked at the local lumberyard, Anderson Lumber Company, which was founded by Rocky's great-grandfather, a Norwegian immigrant carpenter.

At age seven, he moved with his family to Salt Lake City, and when his father was promoted to president of Anderson Lumber Company When Rocky was 10, they moved again to Ogden, Utah.

Rocky went on to attend Mt. Ogden Jr. High School and Ogden High School. During his high school years, Rocky worked at an Anderson Lumber shop, building roof trusses, loading lumber, and delivering cabinets. He also worked shingling roofs in the late afternoons and would quickly clean up to play lead guitar at local dances and concerts with his rock-and-roll group, The Viscounts.

Following graduation from high school, Rocky attended the University of Utah, where he graduated magna cum laude with a degree in Philosophy. He moved to Washington, DC, to study law at National Law Center at George Washington University graduating with honors with honors in 1978. He then returned to Salt Lake City, where he practicd law for 20 years.

In 1999 he ran as a Democrat and was elected Salt Lake City's 33rd mayor. He served two terms.

On August 11, 2011, Rocky denounced the Democratic Party and resigned his affiliation with it. He wrote in a letter to the Democratic Congressional Campaign Committee that "The Constitution has been eviscerated while Democrats have stood by with nary a whimper. It is a gutless, unprincipled party, bought and paid for by the same interests that buy and pay for the Republican Party."

On January 13, 2012, Anderson accepted the presidential nomination of the Justice Party, a new national political party. The Party's primary principles are integrity, justice, and liberty for all.

In his bid for president, he advocates the promotion of the public interest through the defeat of the systemic corruption that has caused massive failures in public policy, an immediate end to the on-going wars, essential health care coverage for all citizens, international leadership by the U.S. to prevent against the most catastrophic consequences of climate disruption, adequate revenues to balance the budget through fair taxation, treatment of substance abuse as a public health rather than criminal justice issue, an end to the legal concept of corporate "personhood," and an end to the stranglehold on our government by the military-industrial complex.

His running mate is Luis J. Rodriguez, their website is http://www.voterocky.org.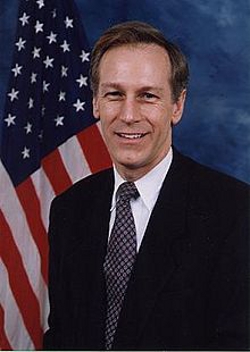 Constitution Party candidate Virgil H. Goode

Virgil H. Goode is much more succinct regarding his background.

He was born in 1946 and he's married to Lucy Goode. He earned his juris doctorate at the University of Virginia School of Law and served in the Army National Guard fom 1969 to 1975.

He served in the Virginis State Senate from 1973 to 1997 and in the U.S. House of Representatives from 1997 to 2009.

He's a Baptist.

On issues, he's a bit more verbose.

"Emphasizing and following the Constitution," he says, "will mean a smaller less costly government, which is vital for the future prosperity and progress of the United States."

On jobs, the debt and deficit; "It is incumbent on our next President to propose a balanced budget upon taking office and not ten years down the road. There will be pain, but the old saying that one will not get out of the hole by digging the hole deeper is accurate.

"Nearly every department and agency will face significant cuts and some will face elimination. Veterans benefits is an example that will not be cut. Examples of programs eliminated include the National Endowment for the Arts, No Child Left Behind, etc. Other programs and departments, such as Foreign Aid and Education, will be slashed and trimmed.
"Reducing regulations and becoming energy independent will also mean more jobs for America. The Canada to Texas pipeline needs to be built and operational expeditiously and not delayed or stopped as the current Administration is doing. Another way to reduce unemployment, reduce the deficit, and provide more jobs for U.S. citizens is to reduce legal immigration.

"In recent years about 1.2 million green cards have been issued annually and over 60% go to foreigners who come to the United States and take jobs from American citizens.

"I have proposed a moratorium (with a few minor exceptions) on issuing green cards until our unemployment rate is under five percent. America has one of the most liberal immigration policies in the world and it is time for the citizens of this country to be at the head of the line for jobs. We also need to totally end diversity visas, reduce chain migration, and dramatically reduce asylees and refugees and their costs to the U.S. taxpayer."

His running mate is James N. Clymer, their website is http://www.goodeforpresident2012.com.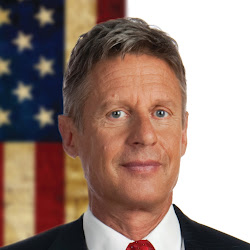 Libertarian candidate Gary Johnson

Gary Johnson, who has been referred to as the 'most fiscally conservative Governor' in the country, was the Republican Governor of New Mexico from 1995-2003.

A successful businessman before running for office in 1994, Governor Johnson started a door-to-door handyman business to help pay his way through college. Twenty years later, he had grown the firm into one of the largest construction companies in New Mexico with over 1,000 employees.

Not surprisingly, Governor Johnson brings a distinctly business-like mentality to governing, believing that decisions should be made based on cost-benefit analysis rather than strict ideology.

Johnson is best known for his veto record, which includes over 750 vetoes during his time in office, more than all other governors combined and his use of the veto pen has since earned him the nickname "Governor Veto." He cut taxes 14 times while never raising them. When he left office, New Mexico was one of only four states in the country with a balanced budget.

Term-limited, Johnson retired from public office in 2003. An avid skier, adventurer, and bicyclist, he has reached the highest peak on four of the seven continents, including Mt. Everest.

In 2009, after becoming increasingly concerned with the country's out-of-control national debt and precarious financial situation, the Governor formed the OUR America Initiative, a 501c(4) non-profit that promotes fiscal responsibility, civil liberties, and rational public policy. He traveled to more than 30 states and spoke to over 150 conservative and libertarian groups during his time as Honorary Chairman.

He has two grown children- a daughter Seah and a son Erik and currently resides in a house he built himself in Taos, New Mexico.

His running mate is Judge James P. Gray, their website is http://www.garyjohnson2012.com.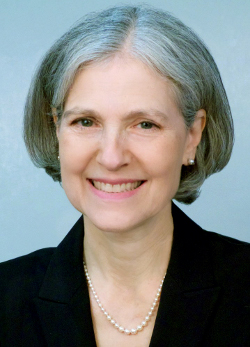 Listed on the ballot as an Independent, Dr. Jill Stein is candidate of the Green-Rainbow Party.

Dr. Jill Stein is a mother, physician, longtime teacher of internal medicine, and pioneering environmental-health advocate.

She is the co-author of two widely-praised reports, "In Harm's Way: Toxic Threats to Child Development," published in 2000, and "Environmental Threats to Healthy Aging," published in 2009. The first of these has been translated into four languages and is used worldwide. The reports promote green local economies, sustainable agriculture, clean power, and freedom from toxic threats.

Her "Healthy People, Healthy Planet" teaching program reveals the links between human health, climate security, and green economic revitalization. This body of work has been presented at government, public health and medical conferences, and has been used to improve public policy.

Jill began to advocate for the environment as a human health issue in 1998 when she realized that politicians were simply not acting to protect children from the toxic threats emerging from current science. She offered her services to parents, teachers, community groups and a native Americans group seeking to protect their communities from toxic exposure.

Jill has testified before numerous legislative panels as well as local and state governmental bodies. She played a key role in the effort to get the Massachusetts fish advisories updated to better protect women and children from mercury contamination, which can contribute to learning disabilities and attention deficits in children. She also helped lead the successful campaign to clean up the "Filthy Five" coal plants in Massachusetts, an effort that resulted in getting coal plant regulations signed into law that were the most protective around at that time. Her testimony on the effects of mercury and dioxin contamination from the burning of waste helped preserve the Massachusetts moratorium on new trash incinerator construction in the state.

Jill has appeared as an environmental health expert on the Today Show, 20/20, Fox News, and other programs. She was also a member of the national and Massachusetts boards of directors of the Physicians for Social Responsibility. Her efforts to protect public health has won her several awards including: Clean Water Action's "Not in Anyone's Backyard" Award, the Children's Health Hero" Award, and the Toxic Action Center's Citizen Award.

Having witnessed the ability of big money to stop health protective policies on Beacon Hill, Jill became an advocate for campaign finance reform, and worked to help pass the Clean Election Law. This law was approved by the voters by a 2-1 margin, but was later repealed by the Massachusetts Legislature on an unrecorded voice vote.

In 2002 ADD activists in the Massachusetts Green-Rainbow Party approached Dr. Stein and asked her to run for Governor of Massachusetts. Dr. Stein accepted, and began her first foray into electoral politics. She was widely credited with being the best informed and most credible candidate in the race.

She has twice been elected to town meeting in Lexington, Massachusetts. She is the founder and past co-chair of a local recycling committee appointed by the Lexington Board of Selectmen.

In 2003, Jill co-founded the Massachusetts Coalition for Healthy Communities, a non-profit organization that addresses a variety of issues that are important to the health and well-being of Massachusetts communities, including health care, local green economies, and grassroots democracy.

Jill represented the Green-Rainbow Party in two additional races – one for State Representative in 2004 and one for Secretary of State in 2006. In 2006 she won the votes of over 350,000 Massachusetts citizens – which represented the greatest vote total ever for a Green-Rainbow candidate.

In 2008, Jill helped formulate a "Secure Green Future" ballot initiative that called upon legislators to accelerate efforts to move the Massachusetts economy to renewable energy and make development of green jobs a priority. The measure won over 81 per cent of the vote in the 11 districts in which it was on the ballot.

Jill was born in Chicago and raised in suburban Highland Park, Illinois. She graduated magna cum laude from Harvard College in 1973, and from Harvard Medical School in 1979. Jill enjoys writing and performing music, and enjoys long walks with her Great Dane, Bandita. Dr. Stein lives in Lexington with her husband, Richard Rohrer, also a physician. She has two sons, Ben and Noah, who have graduated from college in the past few years.

Her running mate is Cheri Honkala, their website is http://www.jillstein.org.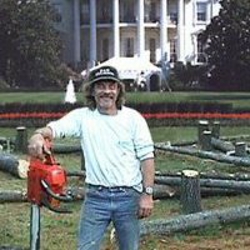 Perennial Presidential candidate Rick Reed

There is also, beneath the six names listed, a box marked "write-in" and while most think he's joking, a local man has been touting his candidacy for President of the United States for several election cycles, including the election of 2012.

Rick Reed, a long-time resident of Poverty Flats in Naples, hasn't yet managed to get his name on the ballot of a single state, but that hasn't stopped him.

He was born July 28, 1952, and he's married to Cathy Reed.

"I'm married 35 years," he says, "two kids four grand kids. I am a Viet Nam vet, homesteader, farmer, bartender, logger, heavy equipment operator, ex road house owner, carpenter and stand up comic for over 25 years. JESUS...what's left? I'm tired!"

Perhaps taking up residence in the White House.

He has a Facebook page, http://www.facebook.com/rick.reed.399?fref=ts, but no "official" website, though you can watch him make his candidacy announcement here.

Just make sure the kids the kids are well out of earshot.

Questions or comments about this article? Click here to e-mail!