Student pilots and flight scholarships abound
October 17, 2012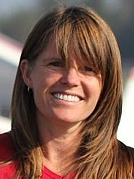 By Ashley Glaza

It finally happened. The larch needles and aspen leaves turned golden and cast a warm glow in the morning sunlight.

Ominous, dark purple storm clouds billow over the mountain tops sprouting rainbows and lightning bolts before they pour down the canyons pushing brisk, blustery winds, and then smother the valley in torrential down pours.

As the rain tapers off, the sky opens up into pockets of intensely clear, blue sky with not a breath of wind.

Fall has arrived in Boundary County.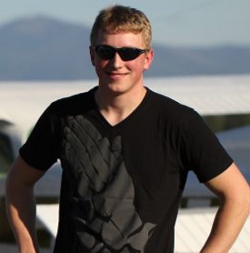 Ian Wheeler

In the last few days of that endless blue summer, several more student pilots made time to master their landings enough to take their first solo flights.

On October 9, Ian Wheeler of Sandpoint did his successful landings while his family watched on the airport webcam. Ian began dreaming of flying at the age of five when his dad would take him to the airport to watch the planes take off and land.

He began his flight training with Northern Air on July 27 and is the first in his family to pursue aviation. His plans are to study aeronautics in college and eventually enter the military.

On October 11, Ericka Johnson followed in the footsteps of her three older sisters, Amanda, Lydia, and Susan, to take her first solo flight on her 16th birthday.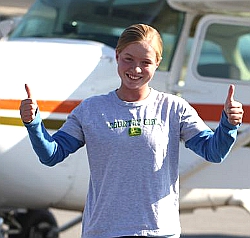 Ericka Johnson

The whole family came out to watch and celebrate her birthday milestone.

Ericka and her younger sister Monica attended the private pilot ground school at Northern Air last January, and have been taking their flight training together with instructor Nathaniel Cheshire.

Ericka plans to finish her private pilot license and eventually become a flight instructor. Her younger sister Monica turns 16 early next year, so be ready for the next Johnson aviatrix to take to the skies!

The local Experimental Aircraft Association (EAA Chapter 757) has counted the donations earned at the huckleberry pancake breakfasts this summer and is happy to announce that they will be offering two Youth Flight Scholarships this year.

The scholarships (each up to $2,500 'non-cash' value) will be awarded to Boundary County residents between the ages of 16 and 18 and will include ground school and flight training at Northern Air Inc.

The ground school will be held two evenings per week at the Boundary County Airport terminal starting January 7, 2013.

Flight training will commence upon successful completion of Ground School and a passing grade on the Private Pilot written exam.

In addition to the EAA Youth Flight Scholarships, the Bronson Parsons Memorial Scholarship ($2,000 'non-cash' value) is available for ground school and flight training at Northern Air.

This scholarship will follow the same guidelines as the EAA scholarships, but will also be available to youth ages 16-18 residing in and around Troy, Montana.

Details and requirements for the scholarships are available on the EAA website, www.757.eaachapter.org.

The deadline all of the scholarship applications is December 1, 2012. Stop by Northern Air at the Boundary County Airport or call (208) 267-4359 for more information.

Questions or comments about this article? Click here to e-mail!