Looks like Christmas at Huckleberry's
November 8, 2012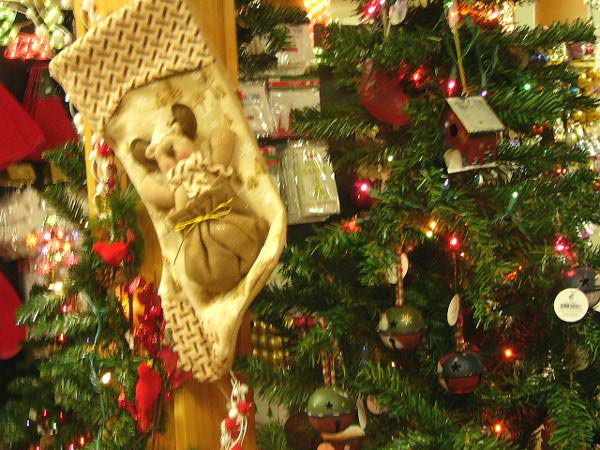 By Mike Weland

Behind the white paper covering the door and windows of what was once South Hill Furniture in downtown Bonners Ferry, Dolly Boling and the crew of Huckleberry Variety, the store right across the street, are creating a Christmas wonderland.

"We have everything Christmas," Dolly said of The Huckleberry Variety Christmas Store, 7219 Main Street, Bonners Ferry, which will officially open at 10 a.m. Friday, and stay open from 10 a.m. to 5 p.m. Monday through Saturday and 10 a.m. to 3 p.m. each Sunday through Christmas.

Huckleberry Variety will also stay open seven days a week through Christmas.

And the Christmas Store, indeed, is filled with all things Christmas, from strings of lights to ornaments to tinsel and stockings to fully decorated trees, nativity scenes and more. Even the air is scented with the wonderful aromas of Christmas.

"We're hoping to bring the spirit of Christmas to Bonners Ferry," Dolly said. "We want everyone to get in the spirit!"

Not only is it a store, in which everything is for sale ... "Even the store's for sale!" Robin pipes up ... it's a place for family and friends to go to get in the spirit of the season; it's nice, warm and friendly, inviting for the whole family.

Mom can get great Christmas decorating ideas, the hunter in the family can get a camouflage stocking to hang by the chimney, along with all the goodies with which to stock everyone's stockings, and there are even Christmas presents for pets!

Questions or comments about this article? Click here to e-mail!