Woman arrested in bomb scare has long history
November 9, 2012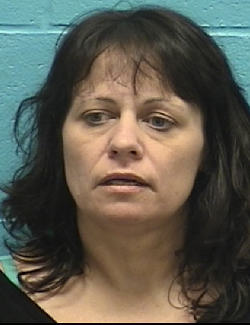 In an odd coincidence, while local officials were responding to a bomb scare at the Bonners Ferry Middle School Monday, officers in Sandpoint were responding to one there at the federal building, and the person taking credit, now sitting in the Bonner County Jail on $50,000 bond, is from Bonners Ferry.

And Robin Ann Eby, 45, is no stranger to brushes with the law. According to the Bonner County Daily Bee, she might be better served to pursue a different calling ... if she still has that chance.

According to the Bee, Eby was scheduled to be sentenced on a March 8 Bonner County charge of felony possession of a controlled substance. Instead, she called in a fake bomb threat, and she even goofed that up.

Sandpoint Police told Bee news editor Keith Kinnaird that she'd confessed, and she admitted that she'd been trying to call the Daily Bee at about 1 p.m. to make the threat, but mis-dialed and called an assisted living facility by mistake. Undaunted, she blurted out that there was a bomb in the federal building and hung up.

That threat was relayed to police, who evacuated the building well before her sentencing time of 2 p.m. What she hadn't counted on was the police back tracing her number; it wasn't too much later that she was in custody and admitted that she'd done it, telling police, according to the Bee but all too obvious, that "she was having a bad day."

Truly bad.

Instead of being charged under Idaho Code 18-331, false reports of explosives in a public or private place, which could have carried a five-year prison term, she was charged with the much more serious IC 183322, use of weapons of mass destruction, which includes the threat of using them, and could put her in prison for life.

It's not her first brush with the law, nor was the charge she was to have appeared on.

In addition to a string of infractions, she spent 10 days in the Bonner County jail on March, 2011, charge of willful concealment; 10 more in September, 2010 for petit theft. She was sentenced to four months in the Boundary County jail on a March, 2011, charge of operating a vehicle without the owner's consent, to 10 days in September, 2011, on a charge of petit theft, to 90 days on a November, 2009, charge of petit theft, to another 90 in September, 2009, for driving without privileges.

She was sentenced to 60 days for an October, 2007, charge of possession of paraphernalia, and to 18 to 48 years in prison on a charge of felony possession of a controlled substance in August, 1998.

Her preliminary court hearing on her latest charge was today. By all accounts, this one went off without a threat.

Questions or comments about this article? Click here to e-mail!