Spencer family asks for prayers
November 10, 2012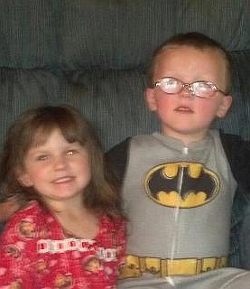 Jaycie and Cason Spencer

A Naples family involved in a serious vehicle collision yesterday on U.S. 95 in which three members were involved and two injured, mother Cassie Spencer, 27, and five-year-old Cason, say they're grateful for the community's prayers.

According to Cassie's brother-in-law, Cory Spencer, the family asks that people continue praying for Cason, who was the worst injured and flown by MedStar to Sacred Heart Medical Center, Spokane, shortly after the 9:30 a.m. accident.

He is in surgery today to repair multiple fractures and lacerations to his face and jaw, a crushed leg, lung and liver lacerations, severe eye damage and more.

Cason's father, Jason, said that his surgeon is optimistic, but the young boy faces a long and painful recovery.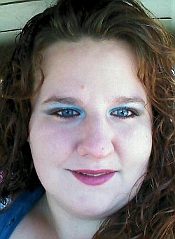 Cassie Spencer

Cassie, who suffered multiple leg fractures, was transported from the accident seen to Bonner General Hospital, Sandpoint, after being extricated from the 1995 Chevy pickup she was driving, was later taken to Sacred Heart, both to be near her son and for the surgery needed to repair her shattered leg. Despite her injuries, Cory said, her only concern is Cason, and she asks that everyone keep him in their prayers.

Her daughter, Jaycie, 3, suffered only minor injuries, and was treated at released to her father at Boundary Community Hospital.

It is unknown at this time whether the family has insurance to help cover the medical costs, but according to Cory, that's not something the family is concerned with at the moment.

"Cassie just wants people to keep praying for her son," he said.

Questions or comments about this article? Click here to e-mail!