Gearing up for the Turkey Trot
November 12, 2012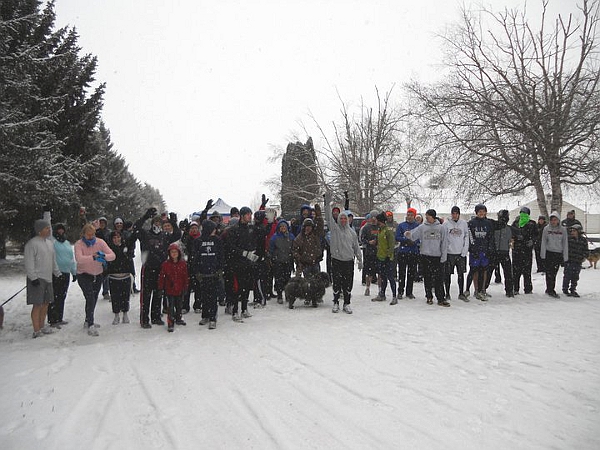 A b

ig group of intrepid runners gathered for last year's Turkey Trot Thanksgiving morning, and even more are expected this year.
The fourth annual Thanksgiving Turkey Trot, a free and fine way to burn off some calories as well as get a head start on pumpkin pie, is shaping up to be better than ever, and for the first time, runners can opt to buy a cute and witty T-shirt, complete with typo.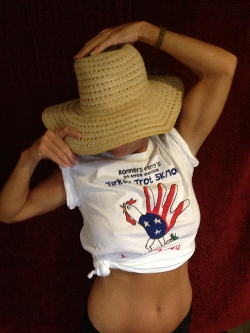 "When I went to the printers," said organizer and run founder Carolyn Testa, "I didn't catch that I put third annual on instead of fourth, so next year's shirts will say fifth annual and everyone will wonder what happened to the fourth."

Those in the know, including Bonners Ferry Mayor Dave Anderson, who has run in every one, will have an insight and something to snicker about in addition to the T-shirt, emblazoned on the back, "I Run for Pie."

That's because, at the finish line, runners will be treated to a slice of fresh pumpkin pie, piled high with whipped cream.

In addition, all runners will be entered into drawings for turkeys and Indian corn wreaths to be given away.

Runners will be gathering at the fairgrounds at about 8:30 a.m. Thursday, November 22, for the 9 a.m. start, and they can choose either the 5K or 10K route. Runners are only asked to bring a non-perishable food item to be donated to the Bonners Ferry Food Bank.

Oh, and bring $10 if you want a great T-shirt. The sculpted abs are not included.

I know ... I asked.

Questions or comments about this article? Click here to e-mail!