Tiffany Murray, keeping the flame alive
November 18, 2012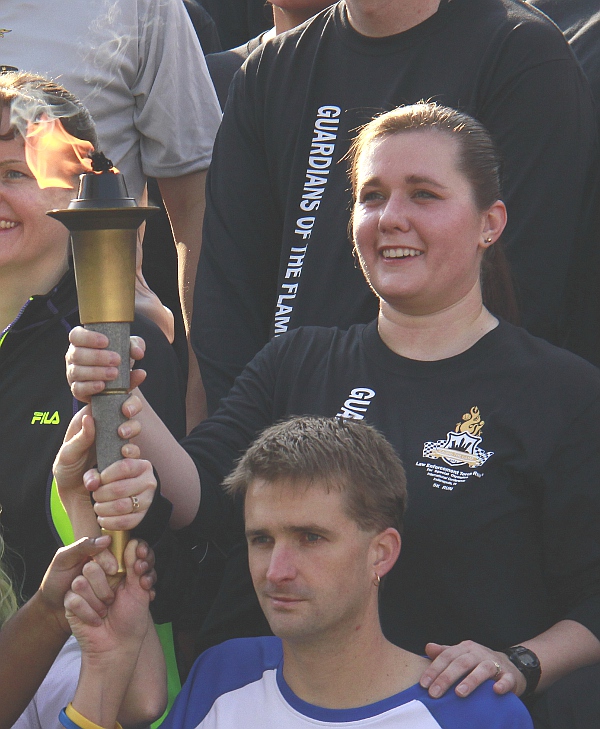 Bonners Ferry Police Officer Tiffany Murray participated in a 5k law enforcement Torch Run while attending the International Law Enforcement Torch Run in Indianapolis, Indiana, last week.

The conference hosted about 1,000 law enforcement officers from around the world for the purpose of building up the law enforcement Torch Run, which benefits Special Olympic Athletes.

Law Enforcement Officers are the Guardians of the Flame for Special Olympics and are the largest grass-roots fundraising group for the athletes.

Locally, officers do Tip-a-Cop events and a Penguin Plunge in the Kootenai River for Special Olympics. Dave and Andrea Kramer were also at the conference as the official photographers.

Some of the keynote speakers included Tim Shriver, CEO of Special Olympics, Carl Erskine, who played with the Brooklyn Dodgers and pitched in five World Series, Bobby Gene Plump who inspired the movie "Hoosiers" and Bob Kennedy Jr. Olympian who is regarded as one of the greatest U.S. distance runners in history.

Questions or comments about this article? Click here to e-mail!