Junior Class Parents offer Christmas trees
November 25, 2012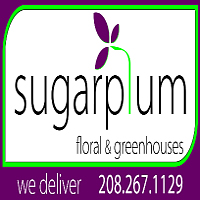 The Bonners Ferry High School Junior Class Parents are offering fresh Christmas trees at reasonable prices starting Monday at Sugar Plum Floral, 6368 Main Street, Bonners Ferry, with proceeds going toward this years' Senior All-Night Class party.

The trees will be available daily, from 9 a.m. to 2 p.m. Monday through Friday, 9 a.m. to 3 p.m. Saturday and from 10 a.m. to 1 p.m. on Sunday.

Tickets for a 2012 Grizzly 350 Yamaha ATV the junior class parents are raffling of will also be available through December 20, with the drawing to be held during this year's Moose Madness Badger boys basketball game.

Tickets are $10 and are also available at any Badger sporting event or at Mugsy's, Far North Deli, Mojo's, as well as from many junior class parents.



Questions or comments about this article? Click here to e-mail!