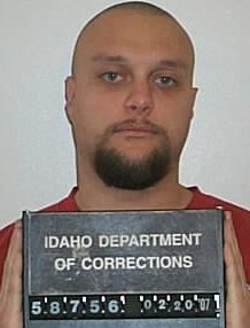 George J. Bondurant, 35, Bonners Ferry, was sentenced Monday in United States District Court to ten months in prison followed by three years of supervised release for felon in possession of a firearm, U.S. Attorney Wendy J. Olson announced.

U.S. District Judge Edward J. Lodge ordered Bondurant to forfeit the firearm he possessed and perform 120 hours of community service. He pleaded guilty to the charge on September 11, 2012.

According to court documents, on May 8, 2012, a Remington 20-gauge shotgun was found in the backseat of a vehicle Bondurant was driving.

Because Bondurant was previously convicted in 1999 for involuntary manslaughter, he is prohibited from possessing firearms.



Bondurant, then 21, spent 10 years in prison after entering a guilty plea in a plea agreement reducing murder charges to involuntary manslaughter for the February 12, 1999, shooting death of his girlfriend, 34 year-old mother of three Kathryn Oliver, at her parents' home on Shingle Mill Road in Bonner County.



The case was investigated by the North Idaho Violent Crimes Task Force (NIVCTF), which is a Federal Bureau of Investigation sponsored Safe Streets Task Force comprised of law enforcement from the Kootenai County Sheriff's Office, Coeur d'Alene City Police Department, Post Falls Police Department, Idaho State Police, Bonner County Sheriff's Office, Shoshone County Sheriff's Office, and the Coeur d'Alene Tribe.

The case was prosecuted as part of Idaho's Project Safe Neighborhoods Program, which seeks to reduce gun violence in Idaho.