Woodbury lends voice in national discussion
December 19, 2012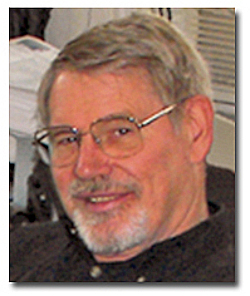 Education consultant Lon Woodbury

With the tragic killings of 20 innocent children last Friday in Newton, Connecticut, the subject of mental illness is the hot topic affecting many families, schools and professionals across the United States.

Lon Woodbury, Bonners Ferry, an independent educational consultant and President of Struggling Teens.com, was among a panel of guests Tuesday on Huffingtom Post Live, along with Dr. Andy Sapp, President of Cherry Gulch, a therapeutic boarding school for boys in Idaho, Christina Shaver, the mother of a special needs child from Illinois, Steven Dickstein, a pediatric psycho-pharmacologist from New York, and Brian Lombrowski, president of the Community Alliance for the Ethical Treatment of Youth.

They discussed what we can do as a nation to help families and children struggling with mental illness.

Among the topics was the shortage of child psychologists, the lack of community services available for families with children with mental illnesses, the need for more home-based resources for these families and the shortage of state funding for children in need.

Parents feel they don't know who to trust or where to go in all of this, which brought up the subject of parent choice programs and schools that specialize in working with these struggling children and their families.

"Parents have choices and the power in these situations and there are a lot of possibilities to get assistance for their children," Woodbury said. "In a good program it will be highly structured and contain therapeutic sessions, therapy groups, experiential groups, individualized help and cutting edge resources and best practices."

For parents just starting the journey of finding help for their children, Christina offered some advice.

"Turn over every single rock that comes to you and exhaust every resource that comes to you," she said."And rather than blaming, focus on what is happening now and how to change it."

You can listen to the full discussion by clicking here.

Questions or comments about this article? Click here to e-mail!