Naples community watch meeting set
December 29, 2012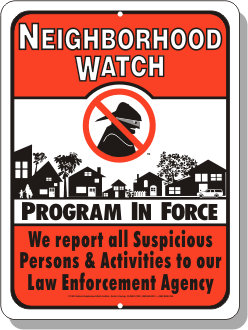 With a recent spate of burglaries and incidences of malicious mischief raising concerns in the south half of Boundary County, a preliminary meeting to establish a Naples Community Watch program.

Organized by former sheriff candidate and Paradise Valley Fire Chief Gary Leonard, the meeting will seek to identify immediate and long term concerns, propose immediate and sustainable solutions, outline immediate steps needed to improve safety and security, develop a network of community participants and more.

"An outline has been developed," Leonard said, "but a successful community watch program requires direct community input and participation. Please take this opportunity to help our community be safer."

Sheriff Greg Sprungle has been asked to attend, and Leonard invites and encourages everyone in the community to attend and take part.

The meeting will be held at 7 p.m. Friday, January 11, at the South Boundary Fire Hall and Community Center, 20 Stagecoach Road, Naples.

Questions or comments about this article? Click here to e-mail!