Famed children's poet to visit Valley View
January 2, 2013
By Debbie Pauls
Idaho Reads! VISTA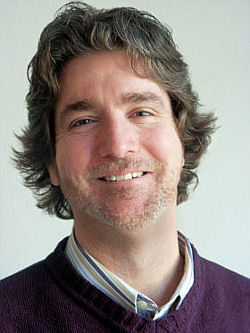 Get ready to have some fun; nationally-acclaimed children's author and poet Kenn Nesbitt, Spokane, is coming to visit Valley View School on Wednesday, January 16.

Nesbitt, who grew up in California before moving to the Northwest, is the author of several collections of funny poetry for kids, including "My Hippo Has the Hiccups," "Revenge of the Lunch Ladies," and "The Aliens Have Landed at Our School!" his poetry has appeared in many bestselling anthologies, including every book in the popular Kids Pick the Funniest Poems series, and anthologies from Scholastic with nearly two million copies in print.

His works have been in dozens of school textbooks around the world, as well as featured on national television programs and in numerous children's magazines.

Kenn travels the country, visiting over 60 schools each year, sharing his wacky brand of poetry with kids nationwide and helping to create a new generation of poetry lovers. His website, www.poetry4kids.com, is the most visited children's poetry website on the Internet.

You are invited to join us for one of the assemblies. Kenn promises them to be fun and that everyone will be laughing, inspired, amazed and wanting to write.

The kindergarten through second grade assembly is at 9 a.m. and the third through fifth grade assembly is at 10 a.m.

There will be some books available for purchase.

The Bonners Ferry Rotary Club has made it possible for Valley View to have this amazing opportunity. We are fortunate to live in a community where people give so generously to help others. Our students have great potential.

We hope that these events will help inspire them to want to read and to believe that they can write.

Questions or comments about this article? Click here to e-mail!