Benefit slated for Cheryl Jackson
January 4, 2013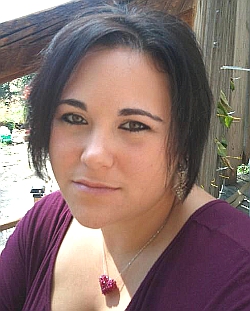 A bowl-a-thon and raffle fundraiser will be held at AJ's Lanes, 6696 South Main, to help Cheryl Jackson, Bonners Ferry, and her family as she undergoes treatment for stage four endometriosis.

Cheryl, who has served as a local volunteer firefighter for more than five years, has already undergone two surgeries for her condition, which is the most severe, debilitating and painful stage of the disease, and she needs at least one and possibly more surgeries to defeat it.

Married to Gus Jackson and the mother of two, the treatments have strained the family financially, and all help is appreciated.

The bowl-a-thon will go on from 10 a.m. to 8 p.m. Saturday, January 12, and raffle drawings will be held during the event for two 10-pound boxes of smoked salmon shipped from Tonka Seafoods in her hometown of Petersburg, Alaska, each valued at $250.

The winners get their choice of original, Cajun, peppered or a combination of the three flavors. You do not have to be present to win.

Raffle tickets are $5 each and they're available now at Liberty Gas, 6856 Main Street, Bonners Ferry, or by calling Cheryl at (208) 597-2942. You can sign up for the event and show your support on the bowl-a-thon event page on Facebook.

Questions or comments about this article? Click here to e-mail!