Panel van crashes on Pine Island Road
January 15, 2013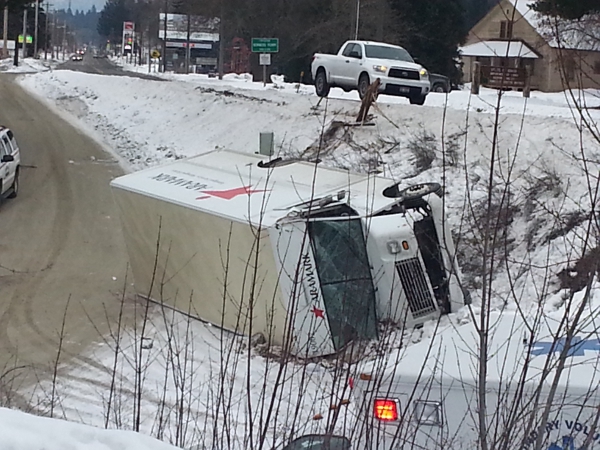 Photo courtesy Micheline Riley
An Aramark panel van traveling south went off Highway 95 at at 10:57 a.m. today, knocked down a power pole and came to rest on its side on Pine Island Road.

As of 11:30 a.m., the driver, who has not been identified, has been transported to Boundary Community Hospital, having been trapped in the vehicle for a short time before getting out prior to the arrival of Boundary Volunteer Ambulance's extrication unit.

The extent of injuries is unknown.

Questions or comments about this article? Click here to e-mail!