Naples Community Watch issues alert
January 27, 2013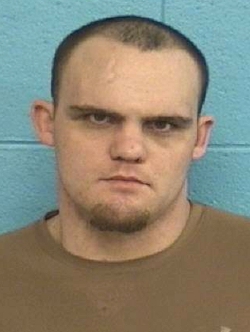 While he's currently in jail, a place he's apparently not unfamiliar with, Naples Community Watch has issued an alert for residents to be on the lookout for Kenneth McGuire, 28, who is a suspect in several burglaries in Bonner and Boundary Counties.

Allegedly, in the wake of his latest arrest, Kenny attempted to post bond with several silver coins ... coins that were listed as being stolen in a burglary in Bonner County in just one of the cases pending against him. He is also suspected of stealing several firearms, some of them not recovered by law enforcement.

McGuire is described as being around six feet tall and stocky, weighing 200 pounds and having a "mean look as well as disposition." On prior arrests, he has either been released on his own recognizance or posted bail, allegedly to resume his un-neighborly ways.

This time around, though, bond has been set at $100,000, an amount he's not likely to be able to raise, but you never know.

With the recent spate of burglaries in the county, several of them in the Naples area, residents are being encouraged to keep an eye out for McGuire, and to call the sheriff's office if he's acting suspiciously. The number is (208) 267-3151, extension 0, but if it appears he's engaged in the antics he's suspected of, call 911.

Residents should not attempt to approach him, but to inform law enforcement and let them handle any situation that might arise.
Questions or comments about this letter? Click here to e-mail!