Testa first new pilot of 2013
January 28, 2013
By Ashley Glaza
Northern Air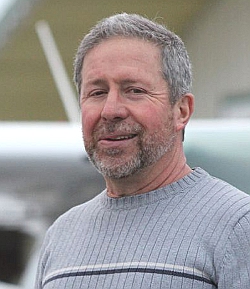 Sam Testa is Northern Air's first private pilot of 2013. He has worked long and hard at getting his license.

He started flying with Northern Air in the early part of 2010 but got a busy with life and had to put flying on the back burner for a while.

In 2012 he picked it up again and on January 21 of this year he earned his wings with better landings that most commercial pilots, according to Dave Parker of Northern Air.

Congratulations to Sam for all his hard work and persistence!
Questions or comments about this letter? Click here to e-mail!