Mrs. Doolin honored
January 30, 2013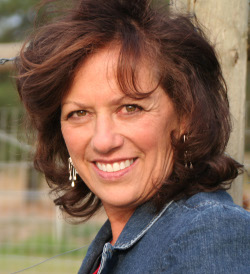 When you walk into the third grade classroom at Naples Magnet School you may see students hard at work at their desks while their teacher walks around the room supervising their work and offering instruction.

You may see students at learning stations, at computers, playing educational games, reading in a comfy chair, or seated with the teacher getting extra help on an assignment.

You are sure to see a loving smile and hear words of encouragement from their teacher, Mrs. Reenie Doolin.

"She is nice and kind of funny," according to Nickolas Stephens, one of Mrs. Doolin's third grade students. "I think she cares a lot about me ... about our whole class really."

The accolades have earned Naples Elementary teacher Mrs. Reenie Doolin the honor of being named Boundary County School District 101's January classified employee of the month.

"Mrs. Doolin is always encouraging and celebrating her students," wrote Naples Elementary principal Jim Nash in making the nomination. "As they learn new skills and perfect old ones, she is their biggest cheerleader. She is always telling her students how proud she is of them, but even more importantly teaches them to take pride in themselves and their accomplishments."

"She is a really nice, excellent teacher and helps students learn a lot about language and reading. She is really fun and I will be sad when she retires," says fourth grade student Maureen Wardle.

Mrs. Doolin is retiring at the end of this school year after teaching for 34 years in Washington and Idaho.

As a child she went to Naples School, and she grew up to teach there alonside her mother, Donella Kramer.

Students are not the only ones who will miss her.

"Reenie's bubbly personality is both fun and efficient," said first grade teacher Karen Lemely.
Questions or comments about this letter? Click here to e-mail!