'The Grub Stake' to be shown at museum
February 2, 2013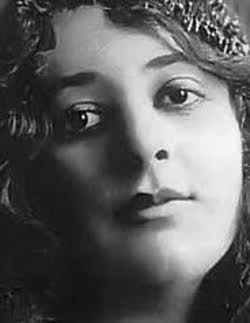 The Boundary County Historical Society is sponsoring the showing of Nell Shipman's 1922 silent film, "The Grub Stake," one of several she filmed in Priest River in that era, at the Boundary County Museum on Saturday, February 23.

Born in October, 1892, in Victoria, British Columbia, Shipman was an early Canadian pioneer in Hollywood. She's also the first actress to perform a nude scene in movie history when she starred in the most successful silent film in Canadian history, "Back to God's Country," filmed in 1919.

Known for portraying strong, adventurous women, she lived her life as one, as well. in addition to acting, she was an author, screenwriter, producer director and animal trainer.

After she and her producer husband, Ernest Shipman, divorced in 1920, she returned to Hollywood to form Nell Shipman Productions, but it only produced four films.

She was living in Spokane when she began production on "The Grub Stake" at Lionhead Lodge in Priest Lake, but the film was never distributed because the American distributor went bankrupt. Nell made several short films in the Priest Lake area to try to save her company, but was unsuccessful.

In "The Grub Stake," Nell plays a young woman who is lured to the Yukon by a gambler with promises of marriage and a grubstake for a gold mine. She takes her ailing father with her, only to discover when she gets there that the gambler was lying to her and actually planned to see her to a dance hall. She gathers her father and an old miner she has met, takes a dogsled and supplies from the gambler and the three of them head for the wilderness to look for a lost gold claim the old miner has been looking for.

She lived to the age of 77, passing away in Cabazon, California, in 1970, though her life had nearly been cut short in 1918 when she contracted the Spanish flu during a pandemic that claimed the lives of 50- to 60-million worldwide.

"The Grub Stake," newly restored and tinted and with a new score by the Bijou Orchestra, will be shown in the museum's Portrait Hall at 7 p.m., Saturday, February 23, and of course they'll have popcorn! Recommended donation is $10, and a family rate is available.
Questions or comments about this letter? Click here to e-mail!