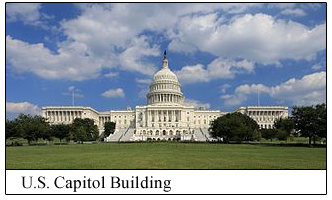 With the passage of last Friday's $1.3 trillion federal budget and spending bill, the Consolidated Appropriations Act of 2018, Boundary County will be receiving some rather large payments from federal programs designed to help compensate counties for reasons related to large expanses of federally-owned land within their borders. Some of these federal payments have not been received for the past couple of years, putting many rural counties in a degree of financial hardship.

The two programs re-authorized and funded as part of Friday's huge budget bill are:

1.

Secure Rural Schools

, which has been on hold and not paid for the past two years. Friday's big 2018 Omnibus budget bill, which is now national law, authorized payments to qualifying counties for both this 2018 fiscal year, and retroactively for the 2017 fiscal year. Boundary County is one of the counties that qualifies to receive these funds.

2.

Payment in Lieu of Taxes

, another important source of compensation for counties that contain a lot of federal land, like Boundary County. Now six months into Fiscal Year 2018, there had been no authorization to make this annual payment, leaving many rural counties a little short funded and a little on the edge of their seats, hoping Congress would do something to come through with those funds. Friday's budget bill fully funded the Payment in Lieu of Taxes program for the 2018 fiscal year, which will result in another payment going to Boundary County and other counties around the country with lots of federal land.

The new budget law calls for the first Secure Rural Schools payment (the retroactive payment for 2017) to be made within 45 days of the day the bill became law, hence that payment should be arriving to Boundary County within the next six weeks or so.

Still to come will be two more payments: the Secure Rural Schools 2018 payment, and the newly-authorized and funded Payment in Lieu of Taxes for 2018.

The exact amounts the county will receive are not quite determined, but the following information should give a general idea of a ballpark figure of the kind of money we are talking about:



Secure Rural Schools:


The last payment Boundary County received under this program was back in 2016. According to Boundary County Clerk Glenda Poston, the amount the county received that year was a little over a million dollars, actually $1,055,112 to be more exact (all dollar amounts in this article rounded to the nearest dollar). The new Omnibus budget bill calls for the county to be paid now the full amounts under Secure Rural Schools for 2017 and for 2018. Presumably the amount calculated as owing for each of those two years will be somewhere in the general range of that 2016 payment of $1,055,112.

Note we said the amount "calculated as owing"—that won't exactly be the net amount the county will receive. During the two years when the Secure Rural Schools program was not authorized or being paid, the government automatically reverted back to a 110-year old 1908 law that made much smaller payments to the counties. Under this 1908 payment program, Boundary County received $226,924 in 2017, and then received $252,870 earlier this year in 2018. The exact amounts the county will receive under last Friday's budget law for those 2017 and 2018 Secure Rural Schools payments is yet to be determined, but likely each will be in the approximately million dollar range, minus the amounts lissted above that the county already received in 2017 and 2018 under the 1908 law. You can do the addition and subtraction on that; it will still be a fairly large payment to Boundary County.

The U.S. Forest Service, the agency that calculates and pays the Secure Rural Schools funding to the counties, issued a statement today saying: "Congress passed [the new] 2018 spending bill . . . that included reauthorization of the Secure Rural Schools program. SRS payments to states will resume, including retroactive payments to states for FY17. The Forest Service is reviewing [the new law] and working on its process for prompt payments to states. We will release updated numbers once we have them."

Payment in Lieu of Taxes
Just to give an idea of the amount anticipated for the fiscal year 2018 payment authorized under the new federal budget law, let's take a look at the last few years. Here is what Boundary County received for Payment in Lieu of Taxes for the last three years:
2015: $ 369,576
2016: $ 487,674
2017: $ 524,047

It is anticipated that the payment coming for 2018 will be approximately in this general range, but there is a good probability that the 2018 payment may be even higher. This is because Friday's budget bill funded the nationwide Payment in Lieu of Taxes program for $530 million, which is $65 million more than the 2017 program.

Details on these two programs
What are these programs, and why do they pay all this money to Boundary County? As mentioned earlier, these programs are designed to compensate counties for reasons related to there being a lot of federal land within the county. Boundary County definitely fits into that category.

According to documents on the Boundary County official website, land ownership in Boundary County breaks down as follows:

Federally owned land: 61.0%
State owned land: 13.2%
City/County owned land: 0.2%
Privately owned land: 25.6%

The numbers behind those percentages: of the 1,278 square miles that make up Boundary County, almost 1,000 of those square miles are government owned. The remaining 300 square miles or so are privately owned.



The Payment in Lieu of Taxes program

has to do with the fact that the county cannot assess or collect property taxes on most of the land within the county—land that is owned by the federal government. Since the county receives no property taxes from the federally-owned land, that leaves the taxes from the small, privately-owned 300 square miles of land to fund the government services necessary for the entire 1,278 square miles of Boundary County. The federal government's Payment in Lieu of Taxes program is an effort to compensate counties with a lot of federal land for their not being able to receive tax revenues on those lands.



The Secure Rural Schools program

compensates counties who have a lot of federally-owned timber, like Boundary County. The federal government gains revenue on timber sales within Boundary County, and that revenue generated from Boundary County timber goes to the federal government. To help counties who have to watch timber revenue earned within their borders flow away to federal coffers, the government came up with a program to help compensate counties for that loss. That program is the Secure Rural Schools program, which makes payments to qualifying counties to make up for some of that lost timber revenue.

Consistent annual funding not always guaranteed
Boundary County is one of the 700+ counties in the United States that receive Secure Rural Schools funding (often referred to as "Forest Funds"), and Boundary County is also one of the approximately 1,900 local government entities that receive money from the Payment in Lieu of Taxes program. Very many of the counties who receive funding under these programs tend to be more rural, and generally less prosperous areas, who have counted on these federal payments to help their budgets, their schools, and to provide county services.

But as one might expect, this financial compensation from federal government programs is always at the mercy of politicking, the state of the economy, availability of funds, competition from other programs around the country that need money, and the whims of Congress. In recent years, Congress has at times not funded or has delayed funding these programs, or has left anticipated funding up in the air with no indication of if or when the expected compensation might come through. This has made it difficult for counties to budget and plan for how much money they will have available for their own fiscal years, and often has left some counties struggling financially while waiting to see when or even if those needed compensatory federal dollars will arrive.

And the final details
There are rules on how counties can use the money received under these programs. In Boundary County, money received under Secure Rural Schools is divided with 30% of the total going to schools, the remaining 70% going to road projects. In the Omnibus Bill passed last Friday, amendments were made to part of the Secure Rural Schools Act to allow counties to use SRS funds for law enforcement patrols, and training and equipment related to emergency response.

Money received under the Payment in Lieu of Taxes program can be used for any governmental purpose. In the past, Payment in Lieu of Taxes funds received by Boundary County have gone directly into the County's Justice Fund, used to fund several departments, but which mainly helps fund the Sheriff's Office.

With these programs now being fully authorized and funded in the new 2,232 page Omnibus 2018 spending bill, rural counties like Boundary County can now breathe a sigh of relief that these compensatory funds will be available to help with county expenses and services.

That is, for six more months. The new Omnibus 2018 bill funds our federal government until the end of September. Then the whole process begins all over again.

_______________________________________________________

• Photo Credit: File:US Capitol west side.JPG." Wikimedia Commons, the free media repository. 5 Jul 2017, 06:23 UTC. 29 Mar 2018, 07:07 <https://commons.wikimedia.org/w/index.php?title=File:US_Capitol_west_side.JPG&oldid=250346215>.