Kenneth Terry LaMarsh
August 29, 1950 ~ October 26, 2012
October 29, 2012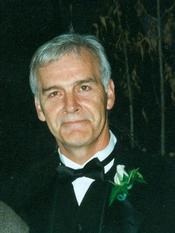 Kenneth Terry LaMarsh, 62, passed away on October 26, 2012, at Providence Sacred Heart Hospital in Spokane due to heart failure. Funeral services will be held at 11 a.m. Friday, November 2, in the Bonners Ferry Funeral Home Chapel, 6485 Harrison Street, in Bonners Ferry. Interment will follow in the Grandview Cemetery.

Ken was born on August 29, 1950, in Shelton, Washington, to Kenneth Joseph and Virginia I. (Smith) LaMarsh.

Kenneth served in the U.S. Army, proudly serving in the 1st Calvary Division during Vietnam. He was awarded the Purple Heart and two Bronze Stars for his service to his country.

While in Boundary County he worked as a deputy for the Boundary County Sheriffs Office and was a volunteer for the Search and Rescue Team.

Throughout his life he was an avid hunter and fisherman, he loved the out of doors and enjoyed prospecting.

He is survived by his mother, Virginia Hughes, Bonners Ferry, father Kenneth LaMarsh, Shelton, Washington, brothers Tony LaMarsh and Mickey Hughes, sisters Vanessa Juryla and Jackey Shoemaker, daughter Renee Rink and granddaughter Claira Rink.

Family and friends are invited to sign Ken's book at www.bonnersferryfuneralhome.com. Arrangements are entrusted to the care of Bonners Ferry Funeral Home.