Ernest Anthony Lucero, MD
October 21, 1947 ~ December 15, 2012
December 17, 2012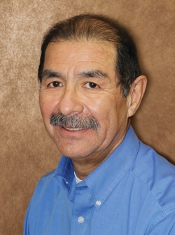 Dr. Ernest Anthony Lucero, 65, passed away December 15, 2012. To honor Ernie's wishes, a celebration of his life will be held in the spring for family and friends in lieu of a formal service.

Ernie's life was an adventure that began in the barrios of East Los Angeles on October 21, 1947. Ernie was born to a single mother who raised him with the help of his older sister, Lydia.

Ernie's mother made two requests of her son: that he finish high school and not get a tattoo. Ernie was proud to have fulfilled both requests.

Ernie discovered a love of medicine after he enlisted in the United States Navy as a hospital corpsman second class. During his time in the military he served two tours in Vietnam, helping sick and wounded marines.

Ernie went on to graduate from the University of Washington as a physician's assistant, as part of the second class in the school's history to graduate physician assistants. He accepted a job with Dr. Edwards in Bonners Ferry in 1967, and practiced for ten years before Ernie left the community to continue his education and obtain a B.S. from Idaho State University and an M.D. from the University of Utah School of Medicine in Salt Lake City, Utah.

He then returned to Bonners Ferry and began his solo medical practice.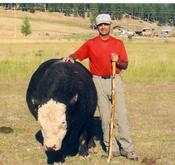 Ernie's days were full and satisfying. He would start his day with his farm chores and then venture to his office to do what he loved most -- practice medicine. In the evening he would return home for a long walk with his wife Carol and their dog Boo.

Ernie enjoyed hunting, fishing, bicycling, ranching, and farming. He will be remembered for his sense of humor, amazing stories of his life adventures, caring nature, and zest for life. He loved the beauty of this area, the people and his patients.

Thank you all for what you added to his life.

Ernie is survived by his wife Carol, sister Lydia De La Feunte, children Antoinette Lucero, Maria (Ron) Lohse, Andrea (Eric) Eschen, Steven (Beth) Lucero, Casady (Wil) Brimhall, Garrett (Jamie) Hull, Cadey (Chris) Hull, 13 grandchildren, and his dog, Boo.

He was preceded in death by his mother, Adelaide Garcia. Family and friends are invited to sign Ernie's book at www.bonnersferryfuneralhome.com. Arrangements are entrusted to the care of Bonners Ferry Funeral Home.

Donations in his honor can be made to the Dr. Ernest Lucero Memorial Fund through the Fry Healthcare Foundation, 6640 Kaniksu St., Bonners Ferry ID 83805.