Jeanette Hanket Wagner
November 2, 1926 ~ January 14, 2013
January 15, 2013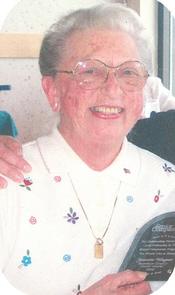 Jeanette Hanket Wagner, 86, passed away on January 14, 2013, at the Boundary Community Hospital in Bonners Ferry.

Don't Grieve for Me, Now I'm Free. I could not stay another day, to laugh, to love, to work or play. If my parting has left a void then fill it with remembered joy. Yes, these things, I too will miss. My life's been full I savored much good friends, good times, a loved one's touch. Perhaps my time seemed all too brief, don't lengthen it now with undue grief. Rejoice and share with me for I have been set free.

Family and friends are invited to sign Jeanette's book at www.bonnersferryfuneralhome.com. Arrangements are entrusted to the care of Bonners Ferry Funeral Home.