Raymond 'Ray' Elsberry
January 6, 1925 ~ December 27, 2012
January 10, 2013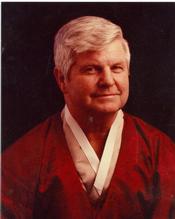 Raymond (Ray) Elsberry, 87, died on the morning of December 27, 2012, at his son's home near Moyie Springs.

The most important part of our dad was being a Christian in the Lord's church, the Church of Christ. He was most recently a member in Coeur d'Alene.

Our father was the hardest working man we've ever known and taught us that attribute as well. He worked in the lumber industry for many years and later in life he repaired cars and sold them.

Dad was a good provider for his family and loving father to his kids. When the kids were to come in to dinner, he whistled loud and sharp and we knew what that meant. He taught us to play the game of marbles and he loved playing card, especially pinochle. Our father loved polka music and good old westerns and, of course, football.

No words can encapsulated what he meant to us his children. Never will our hearts forget the man we called dad!

Ray Elsberry was born to Ernest W. and Goldie B. Elsberry in Nampa, Idaho.

Ray had seven children; five girls and two boys. His oldest daughter, Diana Rae, and his daughter Sabrina preceded him in death.

He is survived by his wife Jin, children Christian and husband Brian; David and wife Cheryl; Teal Espirit; Keith Elsberry; Kelly Pena and husband Carlos; his brother Paul Elsberry, sister Betty Smart, 19 grandchildren and 29 great grandchildren.

Family and friends are invited to sign Ray's book at www.bonnersferryfuneralhome.com. Arrangements are entrusted to the care of Bonners Ferry Funeral Home.