Charles Albert Poland, Jr.
July 16, 1946 ~ January 29, 2013
February 1, 2013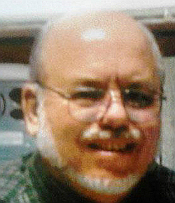 Mr. Charles "Chuck" Albert Poland, Jr. of Newton, Alabama, went home to be with the Lord on Tuesday, January 29, 2013, performing a heroic deed while driving a school bus. He was 66.

Funeral services will be held at 2 p.m. on Sunday, February 3, in the Ozark Civic Center with Reverend Ray Layton and Reverend Charles Littlefield officiating and with Dale County Superintendent of Education, Donny Bynum, delivering the eulogy.

Burial will follow in Newton City Cemetery with Sorrells Funeral Home of Slocomb directing.

Flowers will be accepted or contributions may be made to Autism Speaks, 1060 State Road 2nd Fl, Princeton, NJ 08540.

The family will receive friends at the funeral home on Saturday from 5 p.m. until 9 p.m.

Mr. Poland was born on July 16, 1946, in Payette, Idaho, to Mildred Poland and the late Charles "Bert" Poland, Sr.

He was a beloved husband, father and "Paw-Paw!" A selfless man whose life exemplified the Lord he served, he made the ultimate sacrifice by saving the lives of the children he loved. They, like so many others, will always remember him as a brave hero who did not flinch in the face of adversity.

Survivors include his loving wife of 43 years: Mary Janice Poland of Newton; daughter and son-in-law: Lydia and Eddie Hancock of Cottonwood, Alabama; son and daughter-in-law: Aaron and Ashley Poland of Hickory, North Carolina; grandsons Timothy and Ryan Hancock and Blake Poland; mother Mildred Poland of Athol, Idaho; sisters Vicki Upchurch of Athol and Patti Hook of Deer Park, Washington; brothers-in-law Calvin and Stacy Skipper of Wicksburg, Alabama, Marvin and Donna Skipper of Ozark, Alabama, and Melvin and Lavern Skipper of Newton; sister-in-law Karen Skipper of Cullman, Alabama, several nieces and nephews and other extended family and friends.

Sorrells Funeral Home of Slocomb, (334) 886-7777, is in charge of arrangements. Please sign the guest register at www.sorrellsfuneralhomes.com. Sign the guest book at www.dothaneagle.com.