Badger Baseball wins both games of double header
April 14, 2018
Note: Photographs of this game are available at the end of this article, scroll down any time to take a look.

by Tom Turpin
Head Baseball Coach
Bonners Ferry High School Badgers

The Badger baseball team began their quest for a fourth straight Intermountain League crown with a convincing sweep of Saturday's double header vs the Priest River Spartans. Both games ended in the 5 inning mercy rule, 12 – 0 and 11 – 0.

GAME 1 - Priest River 0 Bonners Ferry 12 (5 innings)

Senior Mason Eby gave up one hit while striking out five and walking none in a 12 – 0 victory over the Spartans. The win moves Eby's record to 3-0 in the season.

The Badgers scored 6 runs in the bottom of the first inning with singles from Brady Bateman, Seamus Ryan and Kendall Stone. After single runs in the second and third innings, the Badgers erupted for four more in the bottom of the 4th led by Chris Sabin and Shayne Walker singles.

The Badgers were led by Sabin with two hits including a double and 3 RBI.


GAME 2 - Priest River 0 Bonners Ferry 11 (5 innings)

Senior Brady Bateman struck out 9 while walking only two in a 11-0 five inning second game for the IML sweep. Bateman's record moved to 1-0 on the mound.

Bonners Ferry scored an early run in the 1st inning after Brady Bateman hit a lead off double to left center field. He later scored on a wild pitch. The Badgers got four more runs in the third on one hit, 3 walks and an error from the Spartan defense. In the bottom of the fourth, the Badgers put six more runs on the scoreboard to close out the game.

Bonners Ferry was led by Brady Bateman at the plate going 2 for 4 with a double and 3 RBI while Sabin getting his second double of the day.

The Badgers record moves to 6-3 and 2-0 in IML. They play Tuesday, April 17 at home against Kellogg and on Saturday, April 21 they host their IML rivals Timberlake for a doubleheader as the Badgers recognize their seniors. There will be 11 seniors recognized so please come show your support. First game is at 11:00 a.m.

Below are photographs of some of the action at the game: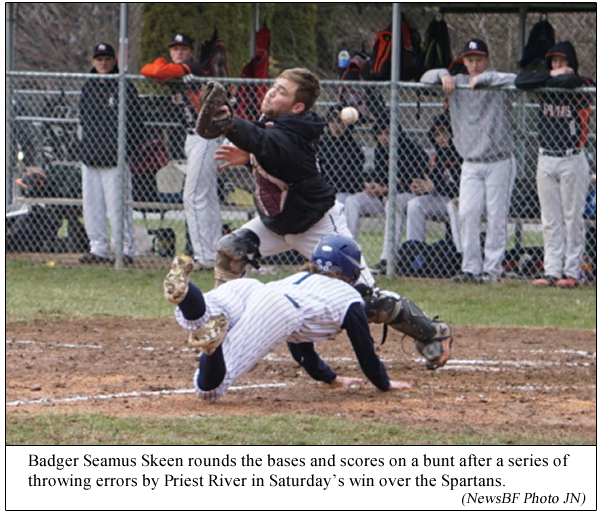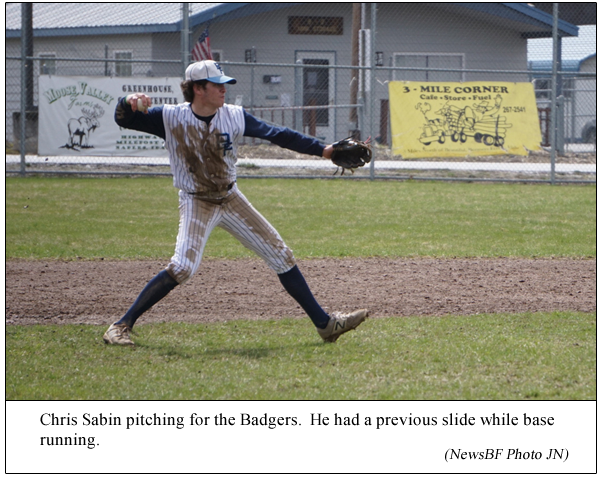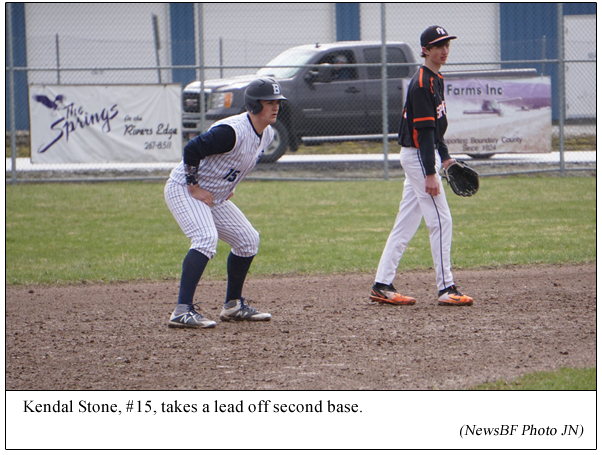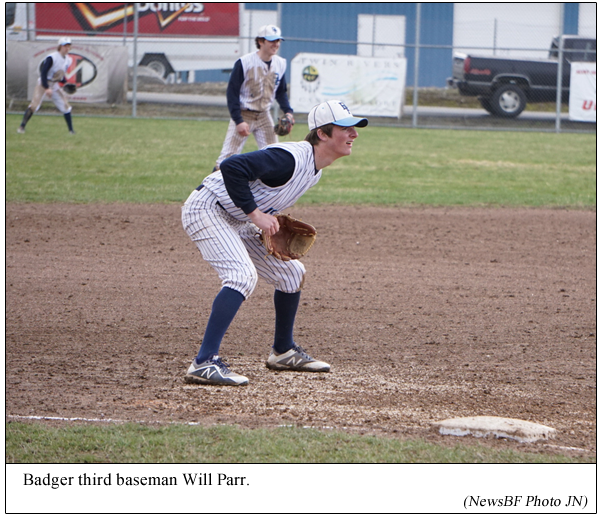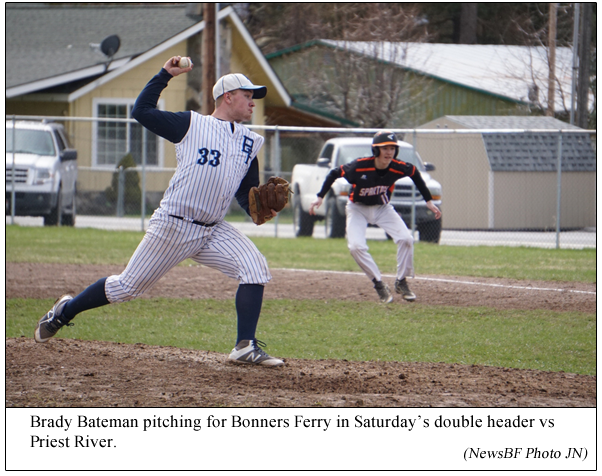 Questions or comments about this article? Click here to e-mail!