A look back at Pace-Kerby
December 26, 2012
Print Version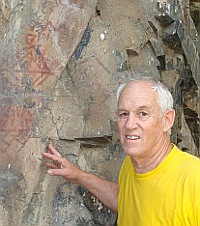 Jack Flinn

The Pace-Kerby Insurance Agency was started in 1914 by a young lawyer named Frank Bottum.

O.C. Wilson joined his brother-in-law in the business in 1916. In 1920, Mr. Bottum left and the business became the O.C. Wilson Insurance Agency.

In 1945 the business was purchased by M.D. Pace and was operated by Mr. Pace as the Wilson Insurance Agency. In 1947, Robert Pace joined his father in the business and the name changed to Pace Insurance Agency.

Don Kerby purchased the interest of M.D. Pace in April, 1955, and the business name was changed to the Pace-Kerby Agency. Real Estate was added to the business at this time.

In July, 1981, Don Kerby retired and sold his interest to his son, Darrell Kerby.

In 1985, the business purchased the Truesdell Agency from Joyce Truesdell.

On July 1, 1986, the partnership was incorporated and the corporate name is Pace-Kerby & Co., Inc.

The business has operated continuously since 1914 and the real estate business since 1955.
Remember this? Add your comment!
---
Thanks for your research, Jack. I believe Bottum would have been O.C. Wilson's father-in-law. O.C. Wilson was Peter B. Wilson's dad. M.D. Pace was the former Superintendent of Schools in Boundary County and when his son, Robert "Bob" Pace, was shot down during WWII in his fighter plane and listed MIA his Dad convinced the local bank to release his son's bank account to him, the proceeds of which were used to purchase the insurance agency. When Bob Pace was discovered alive in a POW camp after the war and after Bob was released from the Hospital, he found out he owned an insurance agency.
Darrell Kerby
By the way, Bob Pace's wife Hazel was his state side nurse. She was from Anaconda, Montana, and was serving as a nurse in the army at the military hospital where Bob was treated after returning. She would later become the head nurse at Boundary Community Hospital. Bob Pace and my Dad both became Bonner/Boundary Realtors of Year. My Dad later became Idaho's Realtor of the Year and then president of the Idaho Realtors Association and he also severed on the Board of Directors of the National Association of Realtors. He then was appointed by Idaho Governor Don Samuelson to serve on the Idaho Real Estate Commission and later became its Chairman. Lots of history at Pace-Kerby, with a great legacy of service.
Darrell Kerby
Thanks Darrell. I never heard that part about how Grandpa bought the agency, but it rings true because it is very similar to what Dad wanted me to do (save a lot of money) while I was flying before I got married. Very interesting.
Bobby Pace
Interesting Darrell! I knew about Hazel but not about Pop and the insurance agency ... History!
Lois Litalien
A long history of service to Boundary County.
Sharon Smith