Hero bus driver had North Idaho roots
February 1, 2013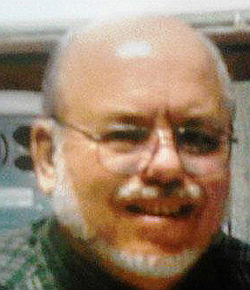 Dale County Schools photo of a hero, Charles "Chuck" Poland.

Charles "Chuck" Poland, 66, the driver of an Alabama school bus who stood off a gunman, refusing his demands to turn over two young children and allowing 21 students time to evacuate before he was shot and killed, was from Payette, Idaho, and grew up in North Idaho.

According to an article in Thursday's Coeur d'Alene Press by Maureen Dolan (available here), Poland, now being hailed as a national hero for his sacrifice in a tragedy that's still unfolding, lived in Fernwood while growing up, and later moved to Athol, where his mother, Mildred Poland, and sister Vicki Upchurch still live.

Poland, who lived in Newton, Alabama, drove school buses for Dale County Schools, which issued a press release January 30, saying, "Yesterday, tragedy struck the Dale County Schools family. Today, we are extending our hearts and prayers for the safe return of one our students and we are mourning a hero, 66 year-old Charles Poland, who gave his life to protect twenty-one students who are now home safely with their families.

"Mr. Poland was well-loved by all of us here at Dale County Schools and has been a bus driver for the school system for four years. Prior to his full-time service, he was a substitute bus driver. He was a valuable member of our transportation department, and we will forever remember him for the bravery he showed yesterday."

In the wake of the shooting Dale County schools were closed for the week.

According to reports, Poland was shuttling students around Midland City, Alabama, when Jimmy Lee Dykes, 65, approached the bus and demanded that two young students be turned over to him.

When Poland refused, blocking access to the bus and allowing the children to flee, Dykes opened fire and Poland fell dead.

Dykes managed to grab a five year old boy, the other child he was after was grabbed but managed to get away, and take the child to a bunker he'd built near his home, where a standoff with law enforcement continues today.

"Mr. Charles 'Chuck' Albert Poland, Jr. of Newton went home to be with the Lord on Tuesday, January 29, 2013," his obituary reads, "performing a heroic deed while driving a school bus. He was 66. Funeral services will be held at 2 p.m. on Sunday, February 3, in the Ozark Civic Center with Reverend Ray Layton and Reverend Charles Littlefield officiating and with Dale County Superintendent of Education, Donny Bynum, delivering the eulogy."

His full obituary appears here.
Questions or comments about this letter? Click here to e-mail!