Lauding a school counselor
February 5, 2013
By Principal Gary Pfleuger
Valley View Elementary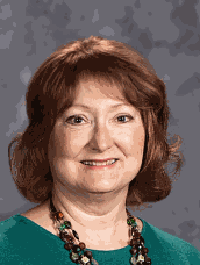 National School Counselor Week is the week of February 4-8.

I have enjoyed over 20 years as a school administrator, and have come to learn and appreciate the school counselor and how important it is that they work closely with the building administration; and RaNae Barker is one of the best I have worked with!

RaNae is an excellent school counselor and professional educator, as well as an important leader on the Valley View School Team. RaNae is highly respected by all students and staff. She is very dedicated to the children and the overall school program.

It is her on-going desire and goal to improve the school climate, educational effectiveness and personal management skills of the students.

The school counselor is responsible for group or individual counseling services and teaching life skills (for example: health and safety issues, safe touch, civil behaviors, social skills, etc.).

She coordinates between the school and outside agencies including child protective services and health and welfare.

As well as these skills, she is always available to help staff members in time of need; teaching can be a very stressful job!

RaNae is an integral part of what what we do at Valley View Elementary everyday, and what she brings benefits the life and education of each of our students.

If you happen to see her out and about, especially during this week set to honor school counselors across the nation, I hope you'll take a moment to tell her how much she's appreciated!
Questions or comments about this letter? Click here to e-mail!