Idaho's biggest drug bust nets 18 months
February 8, 2013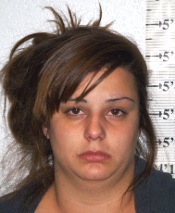 Barbara Jeanne Willoughby, 23, Paramount, California, arrested in Bonners Ferry last March, was sentenced February 4 in United States District Court in Coeur d'Alene, to 18 months in prison for conspiracy to possess with intent to distribute cocaine, U.S. Attorney Wendy J. Olson announced.

U.S. District Judge Edward J. Lodge also ordered Willoughby to serve three years of supervised release. She pleaded guilty to the charge on June 18, 2012.

Willoughby admitted in court that on March 18, 2012, she conspired with co-defendant Hector Rivera to distribute 500 grams or more of cocaine.

According to court documents, Willoughby drove the rental vehicle from California to Idaho because Rivera's license was suspended.

Law enforcement stopped the vehicle because it had no front license plates. During this initial contact, law enforcement became suspicious of Willoughby and Rivera's behavior. A search of the vehicle discovered cocaine in a backpack in the cab of the truck.

Their arrest after a routine traffic stop in Bonners Ferry March 18, 2012, earned the arresting officer, Willie Cowell, a Distinguished Service Medal (see "Officer Willie Cowell honored.")

Rivera, 35, also of Paramount, California, pleaded guilty on November 5, 2012, to one count of conspiracy to possess with intent to distribute cocaine. Sentencing is set for April 1. He faces a minimum term of five years in prison, a maximum fine of $5 million, and at least five years of supervised release.

The case was investigated by the Bonners Ferry Police Department, Idaho State Police, U.S. Border Patrol, and the North Idaho Violent Crimes Task Force.
Questions or comments about this letter? Click here to e-mail!