Director excited about 'Joyful Noises'
February 25, 2013
By Vicki Blake Thompson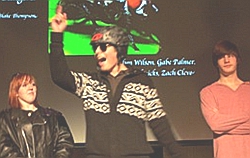 I am so excited about our show, "Joyful Noises," that opens Friday, March 1, at the Pearl Theater in Bonners Ferry. I'm discovering that I absolutely love working in this format with choral, solos/duets, theater sketches, dance, and beautiful strong visuals.

"Joyful Noises" celebrates life on planet Earth with music drawn from Broadway and films and sketches from bugs' perspectives by Paul Fleischman and me! It is appropriate for all ages and runs about two hours.

There is this wonderful sense of the unexpected, plus the colors and emotion of the photography projections on the big screen behind the performers add so much to the music and drama of it all. As a director, I'm grateful for the Pearl Theater, which is perfect for this kind of work and for their producing this original music/theater event.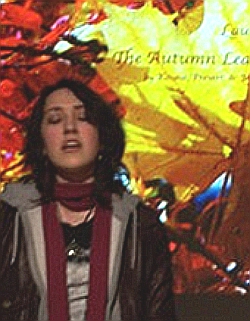 Wait until you see the beautiful dances choreographed by Irina Riverman, hear the solos and duets by some of our best local singers, get flooded with the sound of the 42 adults and 27 children in the Bonners Ferry Community & Children's choirs, laugh and giggle at the theater sketches, and sink into the beauty and sometimes the comedy of the photographic images.

This is a "big" production with hundreds of hours devoted to preparation and practice. The fruits are apparent. I hope you'll take time to make one of our performances.

The Pearl Theater is located at 7160 Ash Street. Show times are 7 p.m. Fridays and Saturdays, March 1-2 and 8-9, and 3 p.m. Sundays, March 3 and 10. Doors and the Pearl Cafe open one hour before showtime.

Tickets are $10 for adults and $9 for Pearl Theater members, youth 16 years and under $5. They are on sale now at Bonners Books and Mountain Mike's in Bonners Ferry.

If you're from out of town you can call the Pearl at (208) 610-2846 or e-mail info@thepearltheater.org to reserve your ticket... if you need a place to stay let me know ... there's usually room at the Thompson hacienda!

Hope to see you there!
Questions or comments about this letter? Click here to e-mail!