Labrador nixes bid at governor ... for now
August 15, 2013
By Congressman Raul Labrador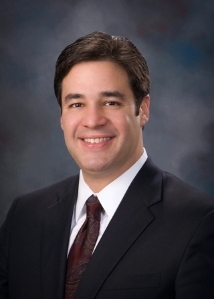 Over the past few months, many of you have encouraged me to run for Governor. I have been humbled and surprised by the great outpouring of support that I have received from the people of the great State of Idaho.

Whether at a political event or a simple trip to the grocery store, many of you have stopped me to share with me your concerns and hopes about the future of Idaho.

Even though I was not thinking about running for a different office at this point in my life, I thought I should not ignore the requests of so many people who had worked so hard for my election and re-election to Congress.

Thus, over the last few months, I have seriously considered whether I should run for Governor. I have discussed it with my family and prayed about it.

And I have reached a decision.

The fact is, I love serving you in Congress. I have been honored to represent the people of Idaho's First Congressional District for the past two and a half years. I believe that I have been able to make a difference and have a lot of influence in Washington during my short time there, and I know I can have an even bigger impact in the years to come.

Even though many of you had very persuasive reasons why I should consider running for Governor, I genuinely believe that Congress is the best place for me to serve you at this time.

I am grateful for your trust and confidence.

I've decided to end all the speculation and announce that I have no plans at this time to run for Governor.

I do not feel that I have yet completed the mission you sent me to Congress to do.

There is still much work to be done. Whether at the state or the national level, I will always be an advocate for Idaho.
Questions or comments about this article? Click here to e-mail!