Clifford Ray Utter
January 30, 1941 ~ February 25, 2013
February 26, 2013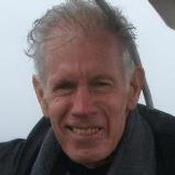 Clifford Ray Utter, 72, passed into the arms of his Lord and Savior on February 25, 2013, after a long battle with ALS (Lou Gehrig's disease). He died at his home near Bonners Ferry, surrounded by his family.

Clifford was born January 30, 1941, to David Gibson Utter and Harriett Ellen (Harrington) Utter in Kansas City, Missouri.

During his high school career he was active in basketball and choir, and was also student body president his senior year. He was a member of FFA and showed hogs with his uncle and cousins.

On July 11, 1959, Clifford married Donna Catharine (Dix) Utter in Harrison, Arkansas. She was his high school sweetheart, co-worker, team mate, and faithful friend for 52 years.

After graduating from Tri-County High School in Jamesport, Missouri, he attended Moler Barber College in Kansas City. He began his barber career in Jamesport.

He eventually bought his own shop in Cameron, Missouri, and then sold it in June, 1970, when he decided to change careers and become a full time minister.

He moved his family to York, Nebraska, to attend college and to prepare himself for ministry. In 1972, he moved to Lubbock, Texas, and attended Lubbock Christian College. He graduated in 1975 with a BA in Bible and a minor in agriculture.

While in Lubbock, he also taught agriculture at Lubbock Christian High School. In June of 1976, he began his full time ministry with the Church of Christ in Dora, New Mexico.

Since then, he has worked with churches in Idaho Falls, Idaho, Washington, Iowa, Bonners Ferry, Priest River, Pendleton, Oregon, Eureka, Montana, and Sandpoint.

Clifford was also involved in community organizations such as the Jaycees, Lions' Club, Boy Scouts, 4H, the Ministerial Alliance and Habitat for Humanity.

Clifford loved to farm, raise cattle, help Donna with her garden, and spend time with his grandchildren. Anyone who knew him knew he loved people. He wanted to help people any way he could, whether it was helping a neighbor put up hay, buying gas for someone, paying an electric bill, or taking them food.

He and Donna were especially concerned if there were children in need. He enjoyed visiting people in their homes, in hospitals, nursing homes or anywhere he could sit and have a cup of coffee. He loved to laugh and to make others laugh and always had a joke or funny story to share wherever he went. No one was a stranger to him. More than anything, Clifford loved the Lord and wanted to share the gospel and Jesus' love with everyone one he met.

Clifford was preceded in death by Donna, his parents, two sisters: Linda Deckman and Alice Tobey, and two granddaughters: Meredith Elise Stinson and Laura Marie Utter.

He is survived by son David Utter of Lawton, Oklahoma, daughter Vicky (David) Stinson of Spokane, son Michael "Micky" (Joy) Utter of Mica, Washington, daughter Stephany (Curtis) Mast of Monroe, Washinton, foster-daughter Bonnie (Jack) Breuer of St. James, Missouri; 15 grandchildren, six great-grandchildren, four foster children, and three siblings: sisters Sharon (Robert) Duffer of Tulsa, Oklahoma, Roberta McNeel of Grants Pass, Oregon, and Hannah Mae Ferris of Lee's Summit, Missori, brothers Ernest (Kathy) Utter of Boring, Oregon, Steven Utter of Owasso, Oklahoma, and David E. Utter of Azel, Texas.

Per Clifford's request, there will be no memorial service. Memorial gifts may be made in Clifford's honor to any of the following organizations:

Clifford and Donna Utter Children's Ministry /Youth Leadership Training Fund, C/o Boundary County Church of Christ, PO Box 997 Bonners Ferry, ID 83805

Amyotrophic Lateral Sclerosis Support Organization (ALSSO) PO Box 48177 Spokane, WA 99228

Bonner Community Hospice PO Box 1448 Sandpoint, ID 83864

Family and friends are invited to sign Clifford's book at www.bonnersferryfuneralhome.com. Arrangements are entrusted to the care of Bonners Ferry Funeral Home.