Frank Todd Plew
March 31, 1934 ~ February 24, 2013
February 26, 2013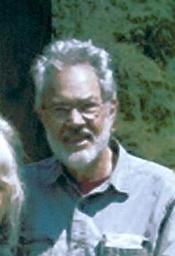 Frank Todd Plew, 78, passed away at his home near Moyie Springs on February 24, 2013.

Frank was born on March 31, 1934, in Bloomington, Indiana, to Don and Catherine Plew. Frank graduated from Bloomington High School in 1952. Upon graduation he enlisted in the US Navy, serving on board the USS Antietam (CVA-36) and the USS Palau (USS122) during the Korean War.

For his service he received the National Defense Service Medal, the Korean Service Medal and the United Nations Service Medal.

Upon completion, he attended watchmaker's school in Elgin, Illinois. In 1965 Frank became a firefighter with the Bloomington, Indiana, Fire Department for nine years. During this time he developed and invented the plastic that is still used today to make worms, scampi tails, crawdads and numerous other molded fishing lures. Frank founded "Lurecraft" fishing company in 1968 in Bloomington, Indiana.

Frank Married Martha "Susie" Baker in 1975. They moved to Moyie Springs in 2004.

Frank is survived by his beloved wife Susie of Moyie Springs; daughters Ramona Lisa Kirk of Linden, Indiana and Diedre Fawn Dietch of Waynetown, Indiana, numerous grandchildren and great grandchildren.

Frank will be truly missed by his friends and family all over the country. He was an adamant believer, follower and teacher of Christ, a loving husband, father, brother and friend.

Family and friends are invited to sign Frank's book at www.bonnersferryfuneralhome.com. Arrangements are entrusted to the care of Bonners Ferry Funeral Home.