Harmans welcome Kyla Rose
February 26, 2013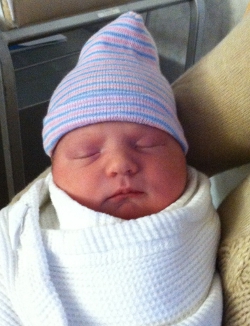 Jesse and Kelsey Harman, Hayden, are proud to announce the birth of their daughter, Kyla Rose, born November 16, 2012, at Kootenai Medical Center, Coeur d'Alene.

Kyla weighed in at seven pounds, six ounces and she was 20 inches long.

She has a big brother, Colton Reid 7, and big sister, Mia Grace 4.

Proud grandparents are Kathy Price Behrman, Moyie Springs, Bruce Behrman, Moyie Springs, Jesse and Sherry Mays, Hayden, Bob and Von Harman, Sandpoint, and great grandmothers Jeanne Fischer, Sacramento, California, and Sunny Buffa, Post Falls.
Questions or comments about this letter? Click here to e-mail!