Tatum, Crum married
August 6, 2013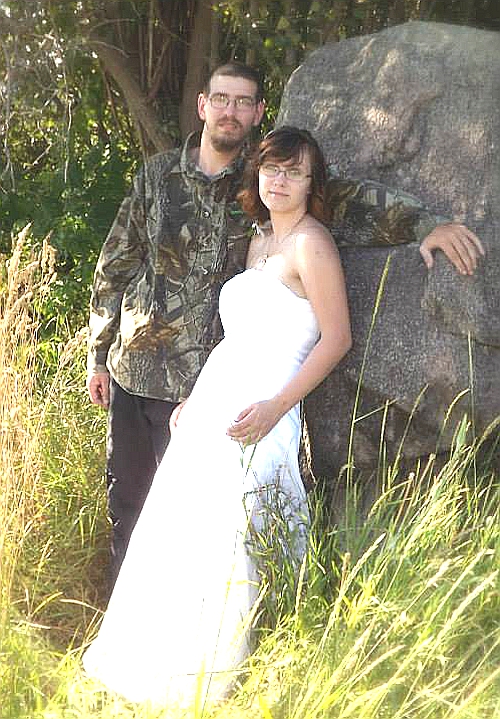 Alicia Nicole Tatum, the daughter of Del and Tara Nelson, Bonners Ferry, and Gary and Nancy Tatum, Las Vegas, and Joshua Daniel Crum, the son of Roy Crum, Bonners Ferry, were married by Minister Cynthia James July 21 in Bonners Ferry.

The bride was given in marriage by their son, Travis Jason Ray.

The bride's cousin, Kimmy Nelson, was maid of honor, Lacey Murray, Candi Lysiak and Elizabeth Wilder were bridesmaids.

The groom's cousin, Robert Waltering, was best man and Arell Clemons groomsman. Joshua's nephew, Kasey Clemons, was ring bearer.

Following a reception at the home of the maid of honor, the couple went for a nice drive in the mountains.

Both bride and groom attended Riverside High School, Bonners Ferry, Alicia graduating in 2011. Joshua is employed in production at Litehouse Foods, Sandpoint.

The couple makes their home in Bonners Ferry.
Questions or comments about this article? Click here to e-mail!