Second Bike & Hike in the books
August 8, 2013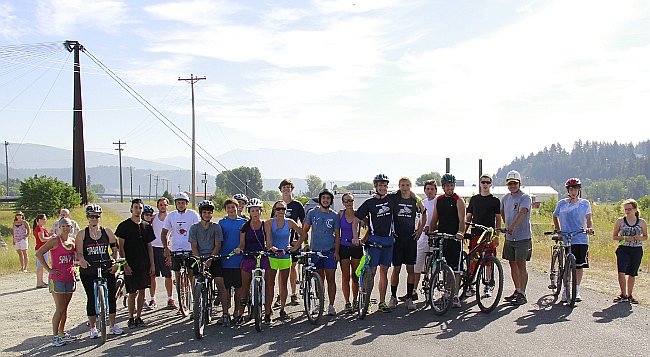 Photos by Kramer Photography
It was a good day for the second annual Hike and Bike on the Dike event sponsored by Boundary Search and Dive Rescue Team.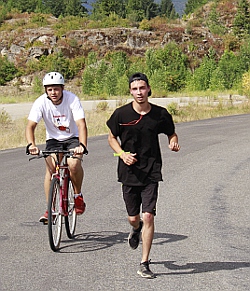 Jessie Gondek and Jared Lysne

On Saturday, July 27, teams showed up to compete in the two person team event where one starts running while the other team member rides a bike. The team can alternate positions as often as they want during the course, but must plan to cross the finish line at the same time.

The winning team this year was Jessie Gondek and Jared Lysne with a time of 47:48, Marcus and Steve Girod came in second with a time of 52:22 and closely on their heels was Sarah Byars and Amber Yassine with a time of 53:38 to take third place.

The number of teams participating this year was about double from last year, with the first place winners walking away with a $100 prize.

Boundary Search and Dive Rescue Team hosts the event to raise funds to support its operation and equipment needs and greatly appreciated the support of Super One Foods for providing the lunch and drinks, and Far North Outfitters for donating the second place award, and the group especially wants to thank those that showed up to participate in the event.

This is an annual event that is held the last Saturday of July, and the goal is to continue to double the participants as often as we can.
Questions or comments about this article? Click here to e-mail!